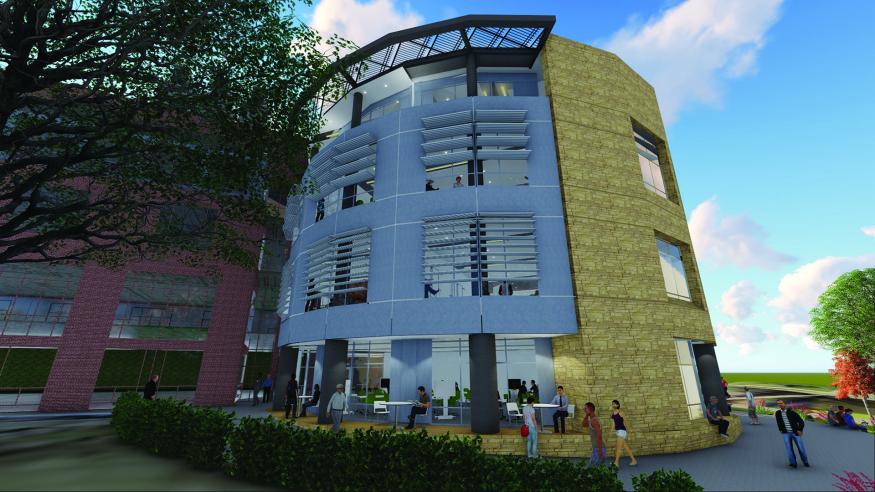 News
Buildings for the future
Anderson Pavilion
With Augustana's rich musical and theatrical culture, the Anderson Pavilion will be a wonderful space for outdoor performances, as well as a space for classes. It's located right outside the Brunner Theatre Center and was 100 percent funded by one family who wanted to see their dream of an outdoor space for performing and learning come to life.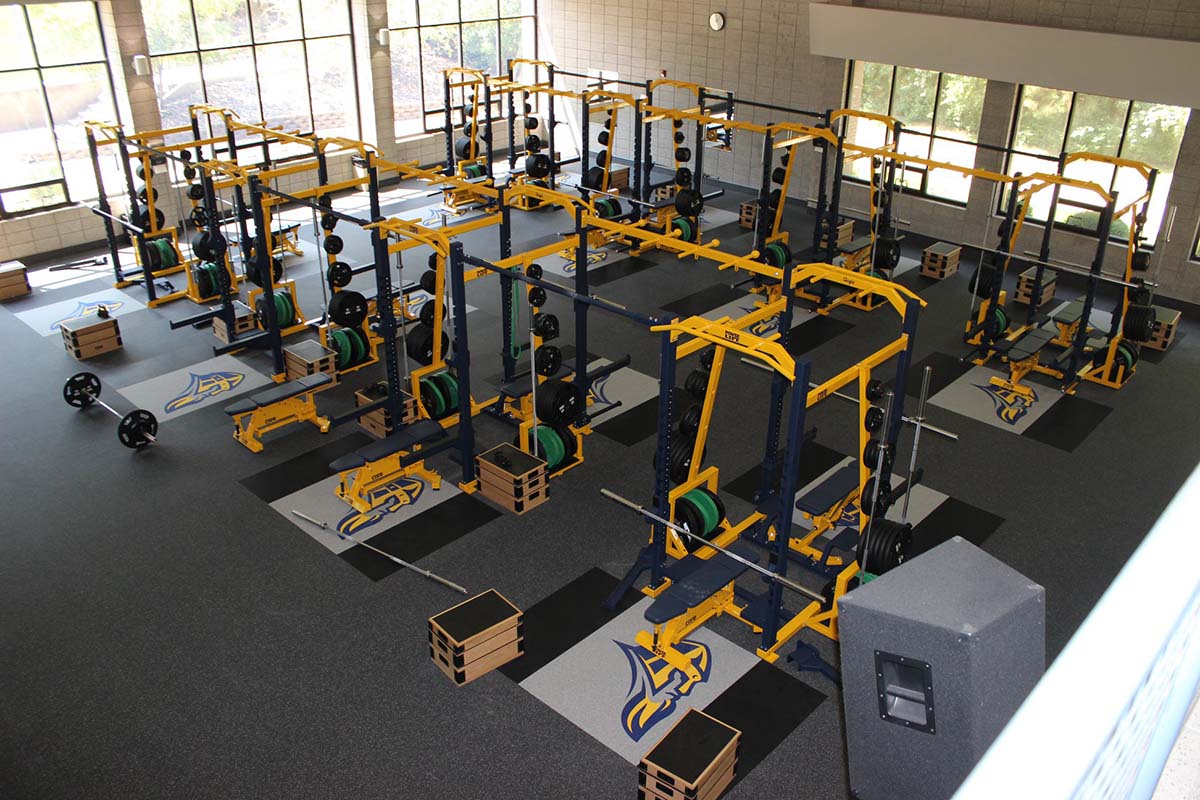 Strength Center
The Strength Center was refurbished in 2018 and got a new name for its new look! The Fairchild Family Strength Center benefits the entire athletics program which includes 700 student-athletes across all 25 varsity programs. The $300,000 upgrade was supported by donors.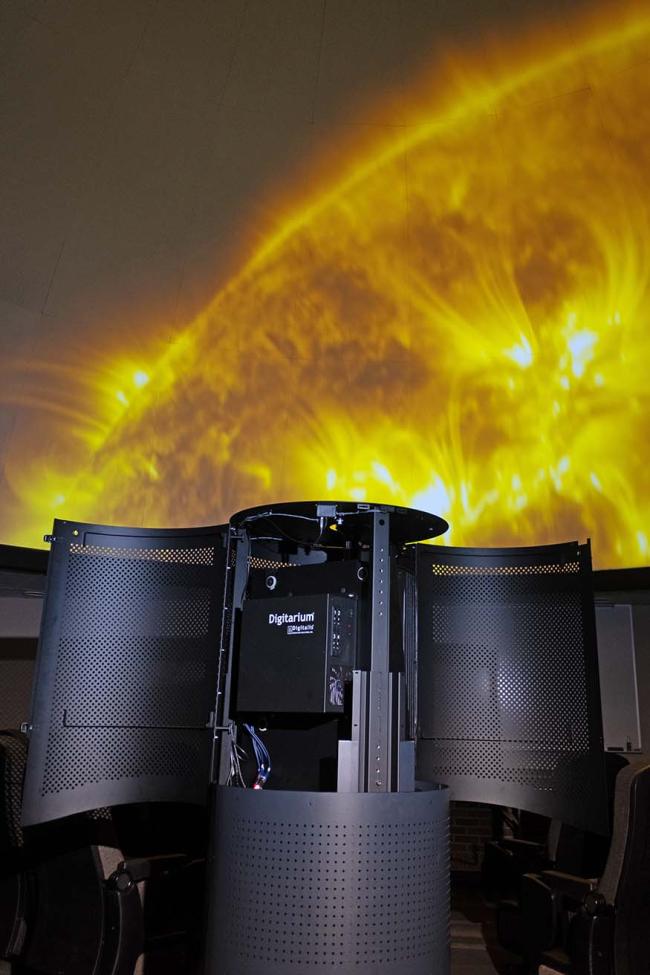 John Deere Planetarium
The John Deere Planetarium had remain largely unchanged since it first opened in 1969 until 2018 when the seats, carpet and projector were replaced. The community got to see the new state-of-the-art projector for the first time during the holiday season when the planetarium hosted its annual show "Season of Light." The upgrades were funded through the college's annual capital expenditures.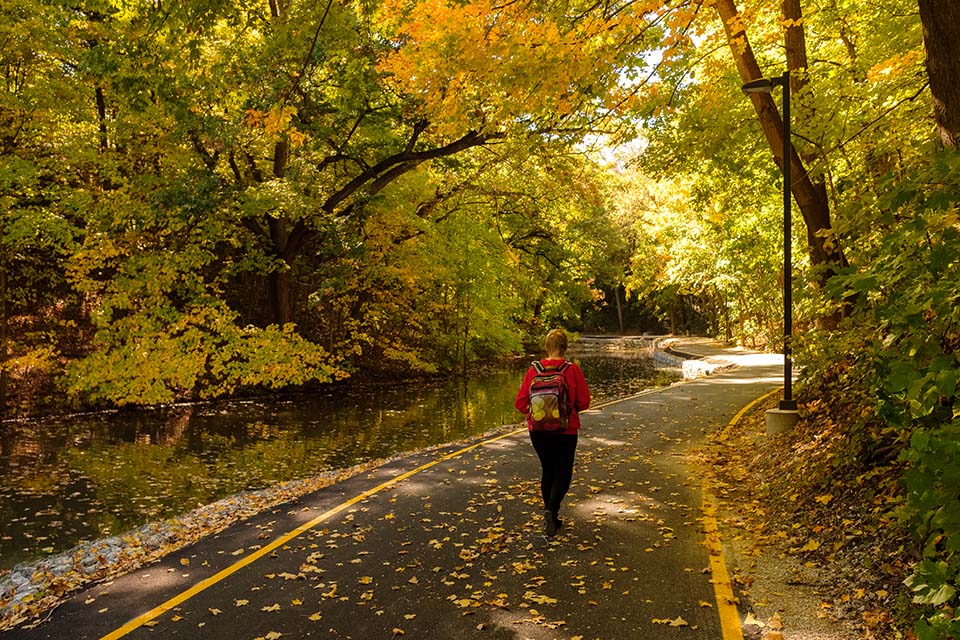 Slough Path
New paving, rock and lighting has the slough path looking better than ever. This pathway connects our residence halls to academic buildings but it's also a favorite of alumni and the community, especially during the fall. The work was supported by donors and the college's annual capital expenditures.
 
Carver Center
The Carver Center is home to many of our men's and women's athletic teams, not to mention our super fans. After some water damage had the floor in less than championship-condition, it was replaced over the summer.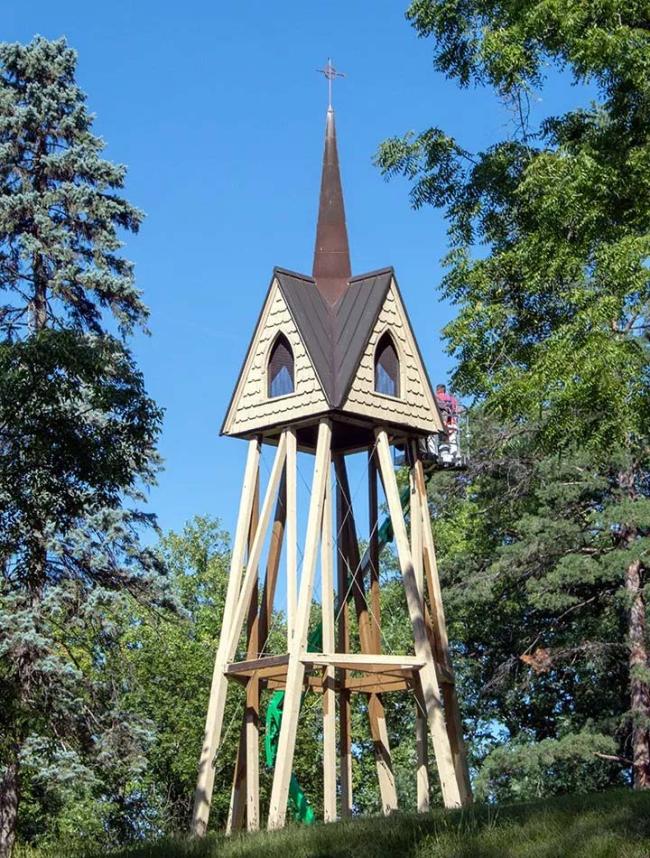 Bell Tower
Augie's iconic bell tower received some TLC (and paint) this past year. Legend has it if you kiss your sweetheart under the bell tower you'll be together forever. Many Augie couples have gotten engaged under this tower!
Augustana College is committed to upholding our recognition of being one of America's most beautiful college campuses by creating spaces that further our students' experiences and education in new and innovative ways. Below is a snapshot of what we've been working on over the past year—and there's more to come! In just a few months, we'll break ground on an expansion to the Brodahl Building, home to our CSD program and clinic, and begin renovations to Bergendoff.
Hanson Hall of Science
In May 2018, Augustana broke ground on a 22,000-square-foot expansion to the Hanson Hall of Science. Members of our campus community were asked to sign a beam that has been placed in the building to leave a lasting note for future generations.
Once completed, the expansion will include five studio-style flexible class/lab learning spaces, five interdisciplinary research labs, and four faculty offices with adjoining space for discussion and collaboration. The expansion has been funded largely through donations, with much of it coming from the Roy J. Carver Charitable Trust, and will be open in time for the start of the 2019-20 academic year.