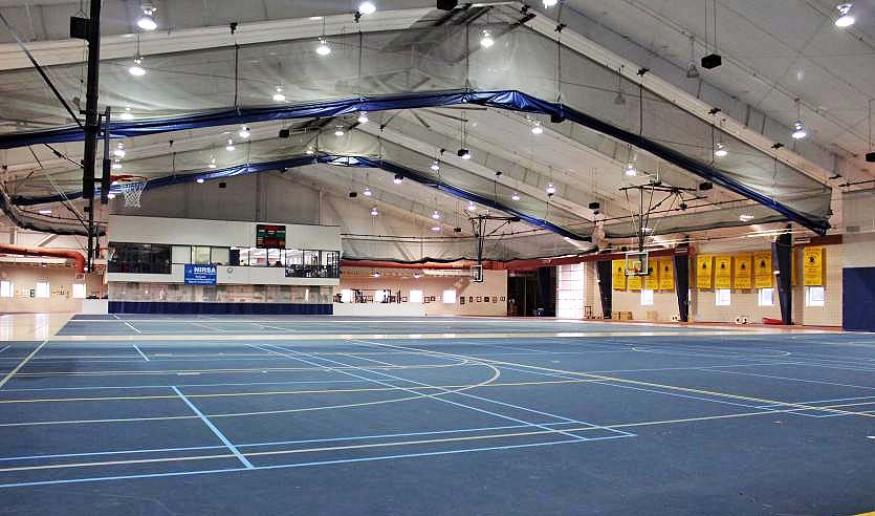 News
Campus projects to boost arts, academics, athletics
Campus improvements planned in the coming year at Augustana College will impact student life, athletics, arts and academic programs.
The projects include:
• Replacement of the all-weather turf on Thorson-Lucken Field.
• Replacement of the athletic floor and indoor track at the PepsiCo Recreation Center.
• Phase 2 of the renovation of the Bergendoff Hall of Fine Arts.
• Exterior improvements to Sorensen Hall.
"We're grateful for the opportunity to continue improving the campus infrastructure," said W. Kent Barnds, executive vice president for external relations. "What makes these specific projects so important is the direct impact they have on students' day-to-day lives."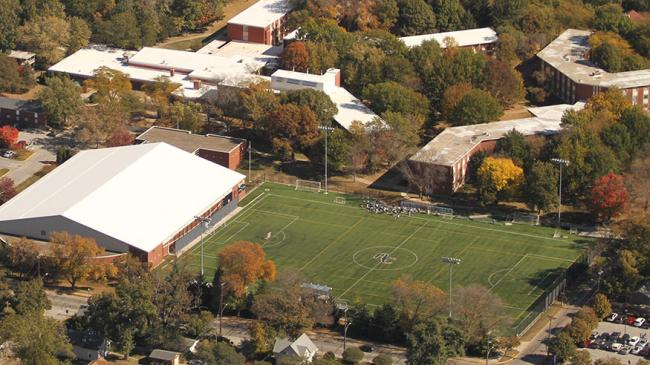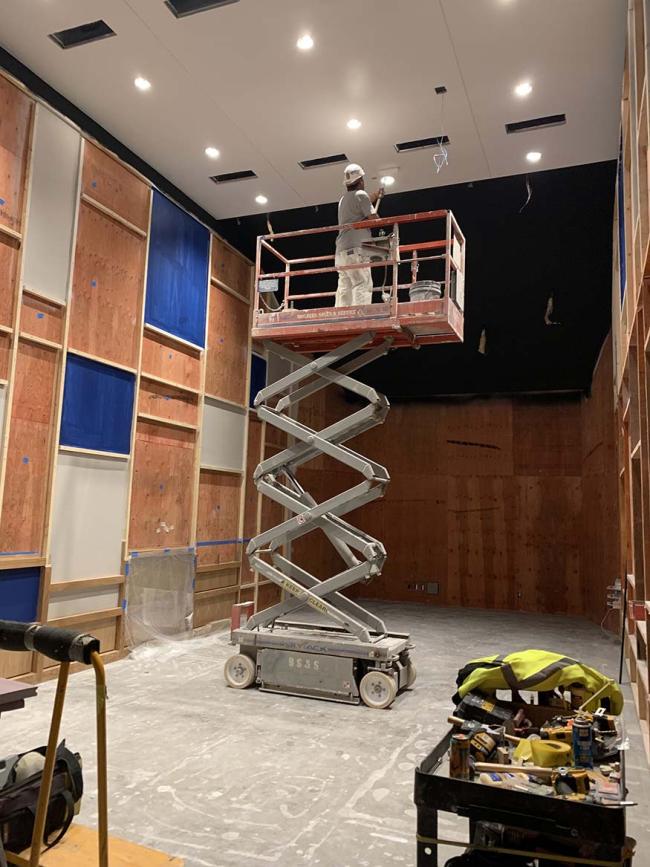 Thorson-Lucken Field opened in 2011 and serves soccer and lacrosse  teams, along with club and intramural teams. It includes the Dr. James Kopel and Family Press Box and bleacher seating for 300.
PepsiCo Recreation Center was built in 1995. The 40,000 square foot building is a hub of activity for club and intramural teams, as well as the site of many Quad-Cities community-based competitions. Annually, nearly 400 athletes use PepsiCo. 
Bergendoff Hall is home to Augustana music faculty, staff and students. It includes performance, practice and rehearsal rooms, and classrooms.  A new music education suite and a dedicated classroom for music education were completed as part of Phase I of the project and students began using those rooms this fall.
Sorensen Hall stands at the intersection of 38th Street and 7th Avenue. Built as Augustana's Book Concern in 1898, it now serves as a hub for academics and administrative work.
In addition to these projects, the college recently opened the $20 million Peter J. Lindberg M.D., Center for Health and Human Performance. The center was done within budget and, despite the pandemic and the August 2020 derecho, was ready for the first day of classes. 
"Continued improvement to the infrastructure of a college campus is critical to student success," said Barnds. "When this place shines, our students can shine brightly too. They can enter arenas and classrooms prepared and ready to succeed."
Barnds also noted that these improvements will be "the cherry on top" a long list of improvements that have occurred during Steven C. Bahls' 19 years as Augustana president. 
"Steve's leadership and vision can be seen throughout the physical campus, with upgrades totaling more than $114 million," he said. The long list of projects started with the Dahl President's home. President Bahls and his family have lived in the home for his entire presidency.
Some projects are subject to board approval in January 2022. 
Contact: