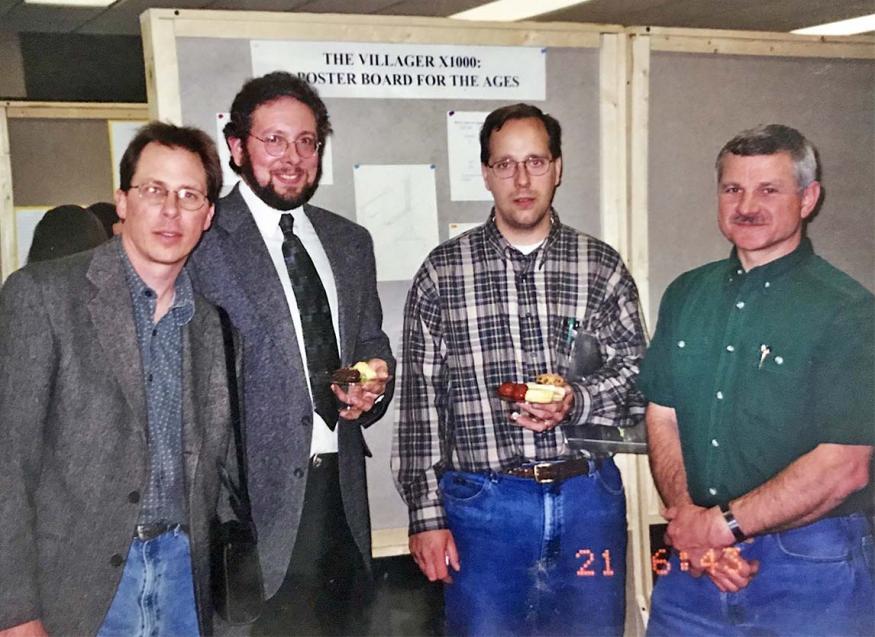 News
Celebration of Learning boards have a history
The dozens of boards used to display research posters at Augustana's annual Celebration of Learning have a history of their own.
Originally called Villager x1000s, they were built by Augustana faculty in two weeks with about $600 for the Illinois State Academy of Science meeting hosted at Augustana in 2000.
The boards have been used now for 18 years past the original plan (including travel to other schools).
The builders were Drs. Steve Hager, Kevin Geedey, Phil Villani (now at Butler University), and Bo Dziadyk (retired).
The name Villager x1000 was a combo of Villani and Hager because they designed the boards. The x1000 part of the name was because they each had what seemed like a thousand steps to get a finished board.
"It was amazing — all done by hand and never meant to last this long," said Dr. Dara Wegman-Geedey, who shared the photo.
The triangular reinforcements and wheels were added to the stands by facilities workers a few years ago when they got tired of carrying the boards from place to place to set them up for various poster events.