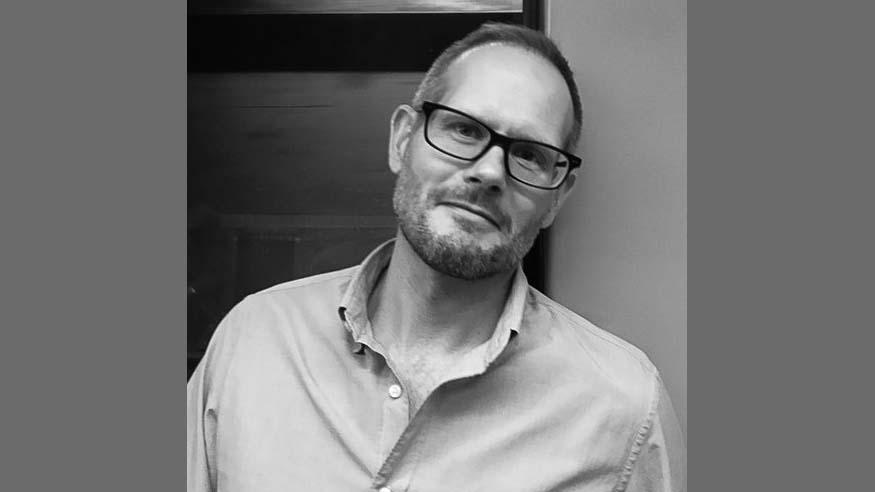 News
Chronicler of woman's border struggle to speak Feb. 20
The author of a book about a deported woman who struggles to return to the U.S. and to her son will speak at Augustana College Feb. 20.
"The Death and Life of Aida Hernandez: A Border Story" was written by Dr. Aaron Bobrow-Strain, a professor of politics at Whitman College in Washington. His talk will begin at 7 p.m. in Wallenberg Hall inside the Denkmann Memorial Building. 
The lecture is funded by the Schalk Lectureship in Political Science, the Augustana College Geography Department and the Humanities Fund Committee.
"Aida Hernandez" is a pseudonym. The book is based on a true story and interviews with the main character and others. The author writes that his book "occupies a space between journalism and ethnography, with a dash of oral history and biography."
"Aaron provides a unique, timely and accessible view of the multiple layers surrounding the issue of immigration policy."
According to a review of the book in The New York Times, Dr. Bobrow-Strain gave "Aida" drafts to read, and he plans to share a third of the book's proceeds with her. "In crafting the narrative, he didn't rely just on her account — as he describes his process, he confirmed details through numerous other interviews, legal and medical records, photographs and contemporaneous news stories, among other sources. But Aida's memories, he writes, forms the heart of the project."
The book was one of the Pacific Northwest Booksellers Association award-winners in 2020, which said, "Bobrow-Strain's book is a nuanced account of a flawed heroine whose mistakes are amplified in a punitive immigration system."
"Aaron provides a unique, timely and accessible view of the multiple layers surrounding the issue of immigration policy," said Dr.  Mariano Magalhães, Augustana professor of political science. "He is an activist scholar who takes students to the border so they can see firsthand the trials, tribulations and fortitude of so many migrants."
Dr. Bobrow-Strain will visit the classes of Dr. Christopher Strunk, associate professor of geography and coordinator of Latin American studies. He will talk with students in Latin American studies, political science, geography and anthropology during his time on campus. 
Dr. Bobrow-Strain teaches courses on food, immigration and the U.S.-Mexico border. He also is the author of "White Bread: A Social History of the Store-Bought Loaf" and "Intimate Enemies: Landowners, Power, and Violence in Chiapas."
In the 1990s, he worked on the U.S.-Mexico border as an educator and activist. He is a founding member of the Walla Walla Immigrant Rights Coalition.
Along with academic journals in the U.S. and Mexico, his writing has appeared in The Believer, The Chronicle of Higher Education Review, Salon, Gastronomica and The Huffington Post.
Dr. Bobrow-Strain has a B.A. in international studies from Macalaster College, an M.A. in Latin American studies from Stanford University and a Ph.D. in geography from the University of California, Berkeley. He's received grants and fellowships from the National Science Foundation and Social Science Research Council and won teaching prizes from UC- Berkeley and Whitman College.