News
Class of 2023 recognized at 163rd commencement ceremony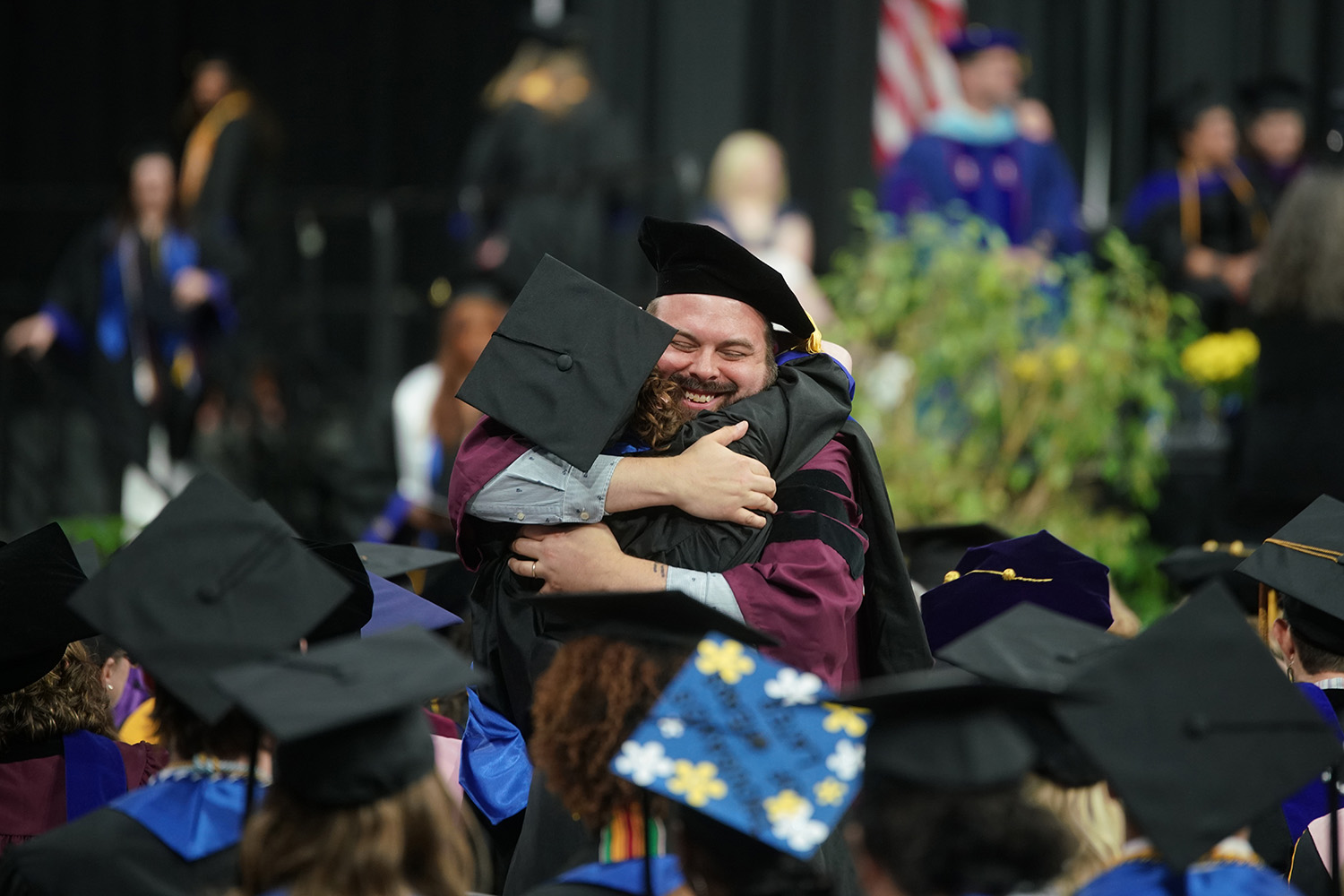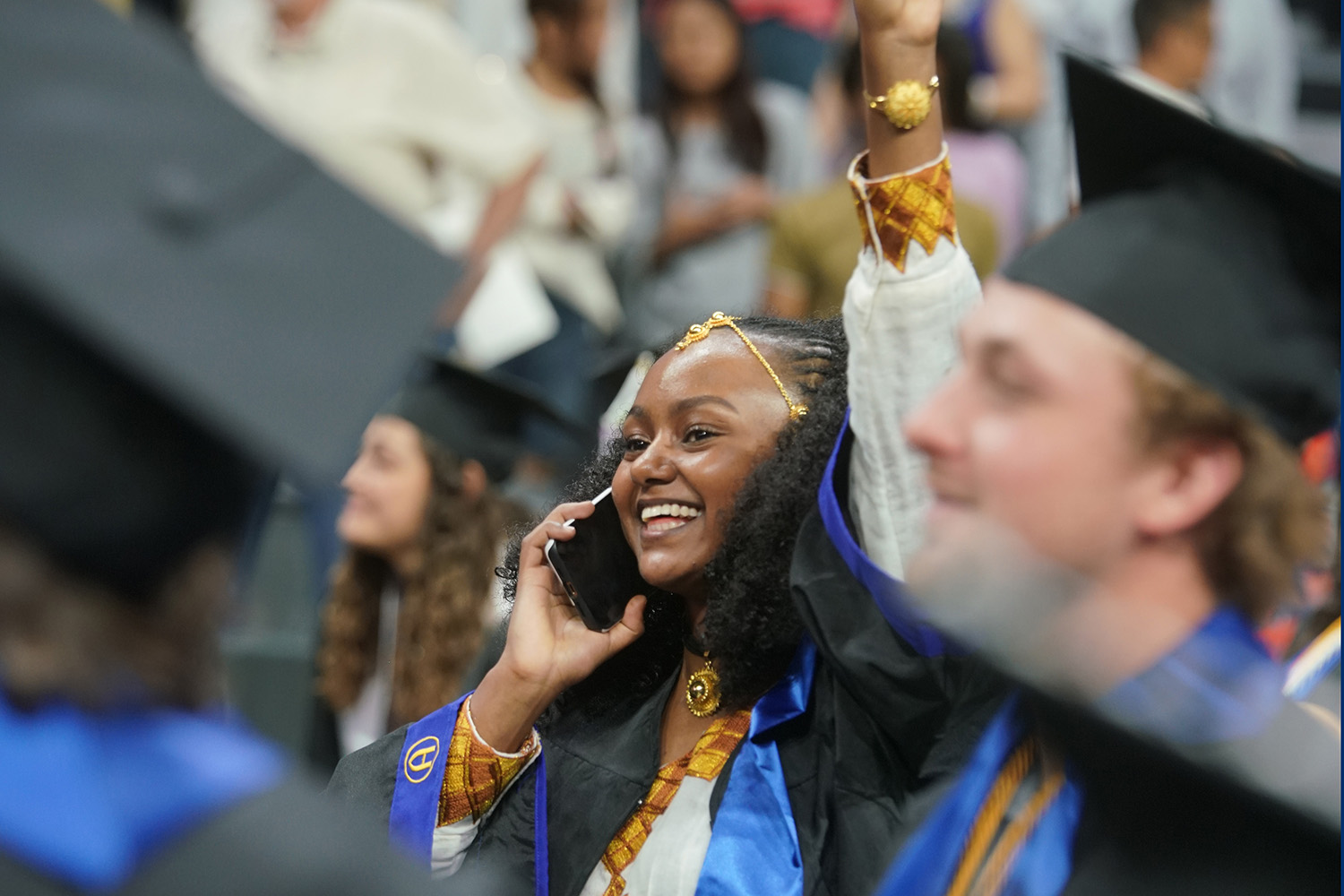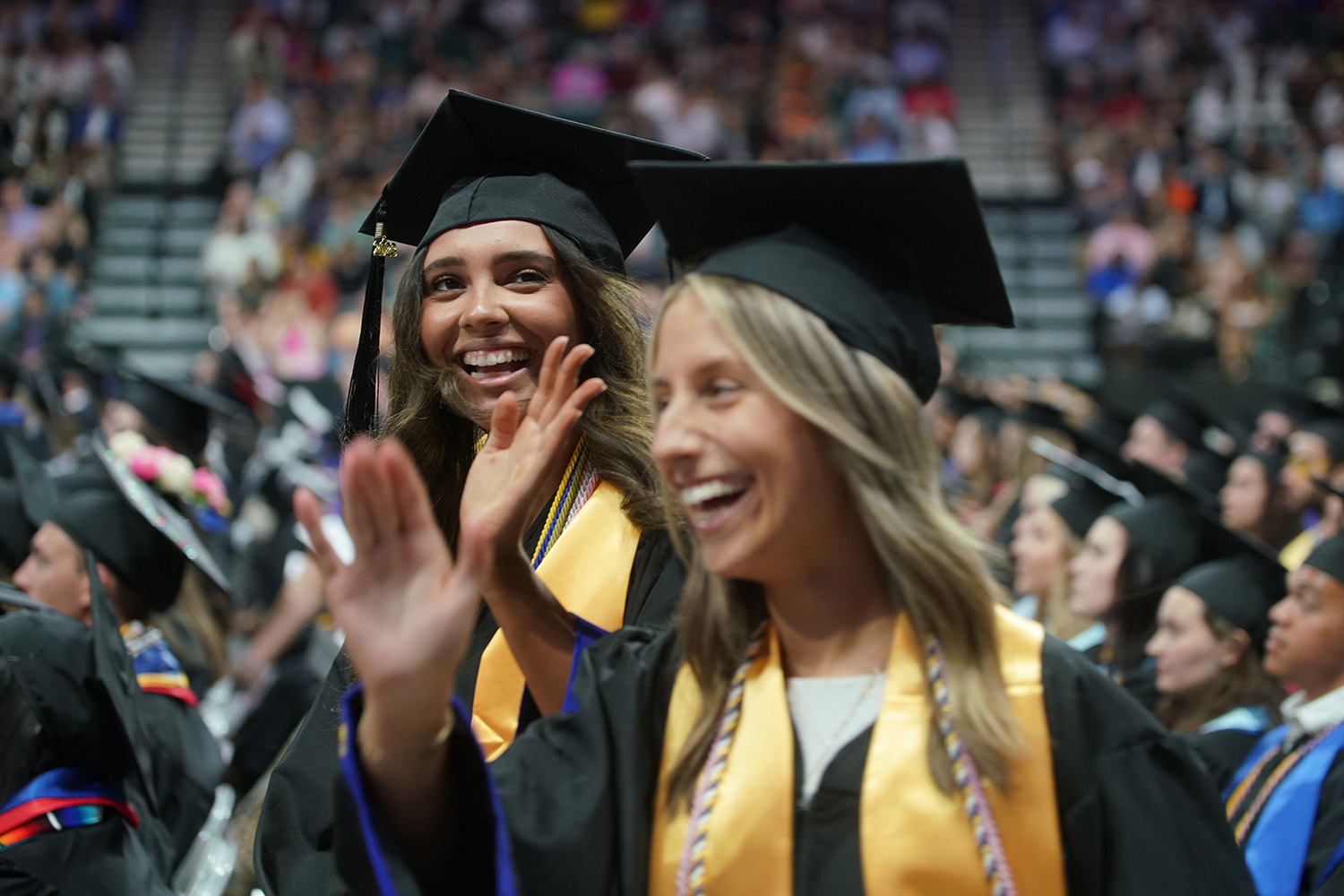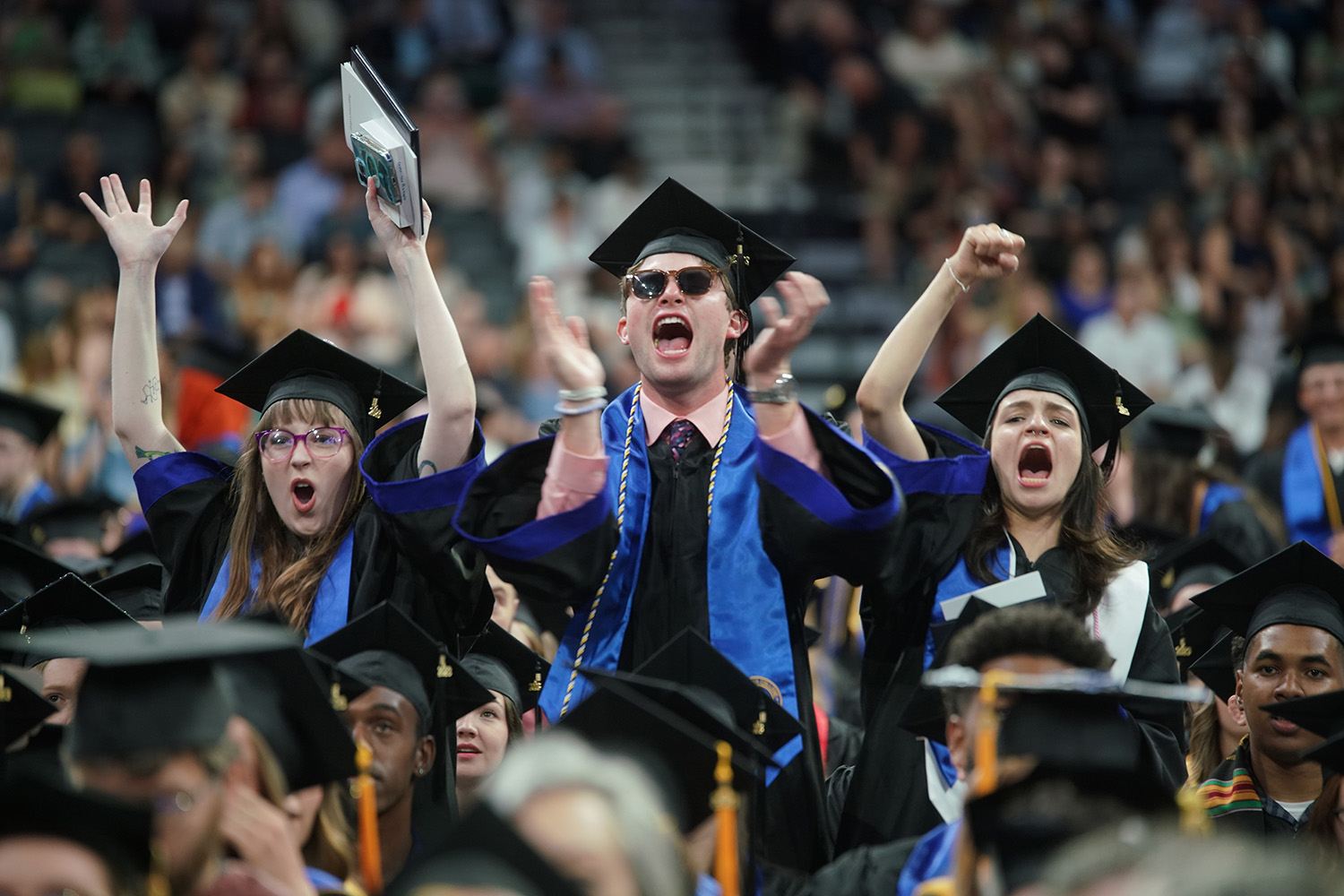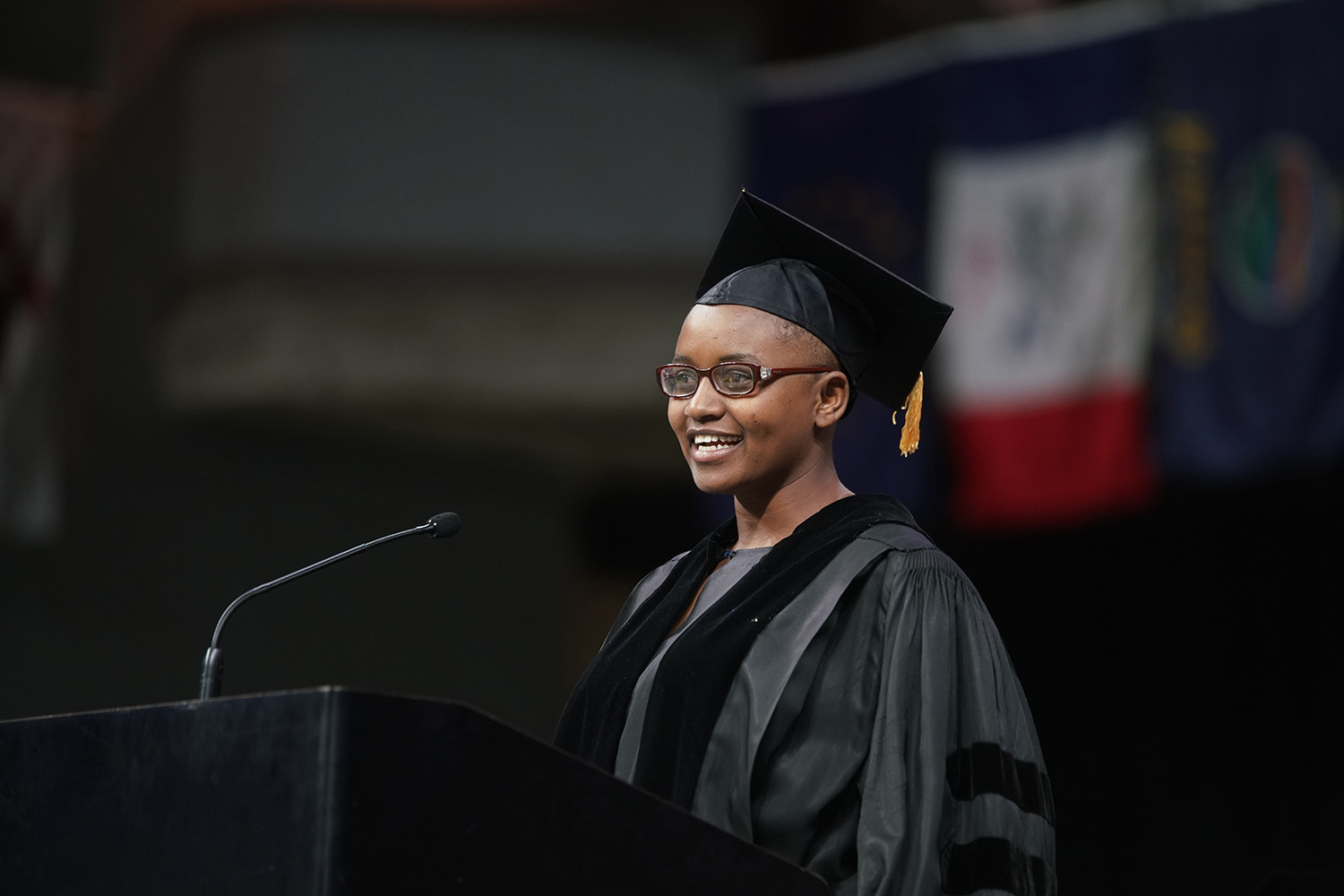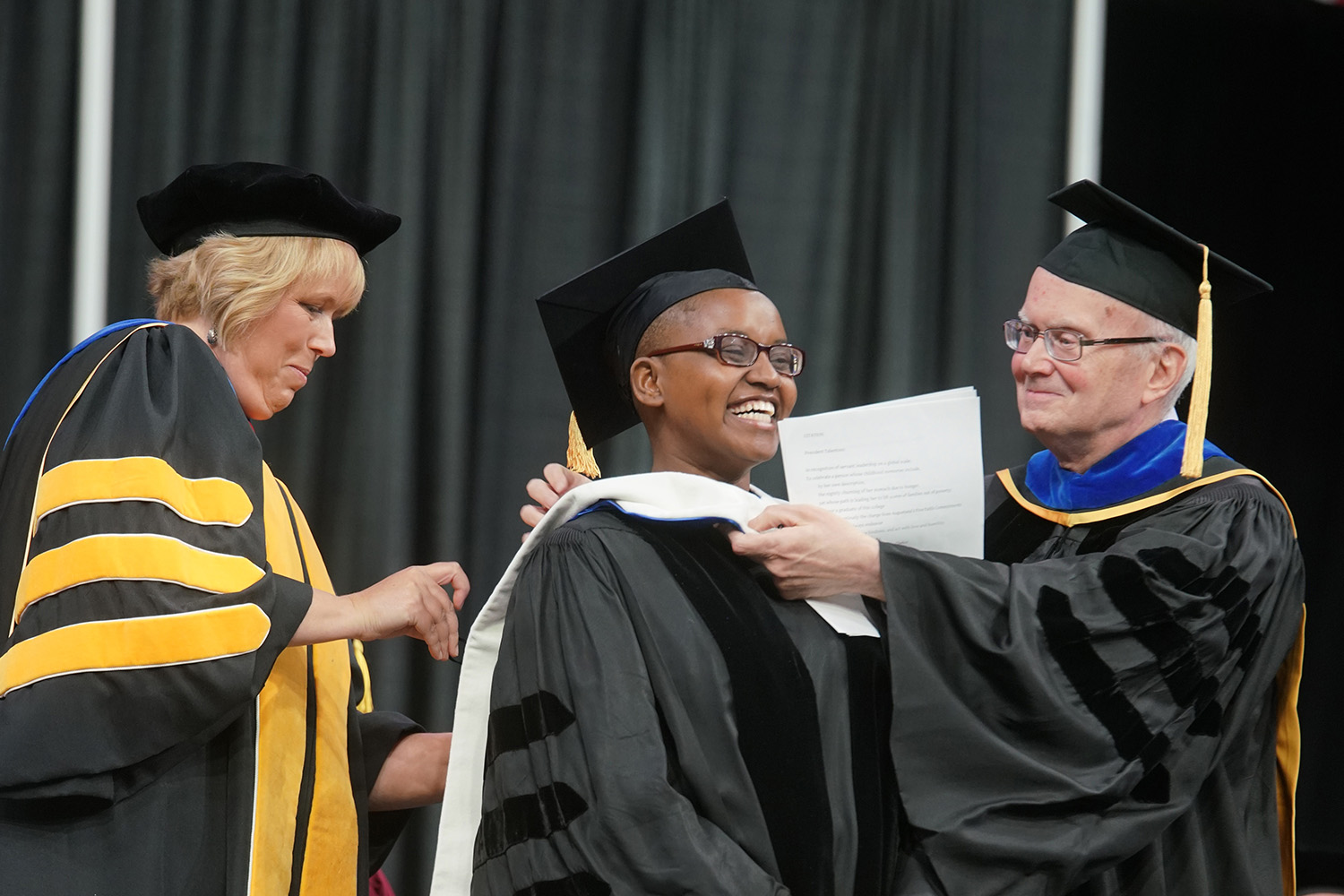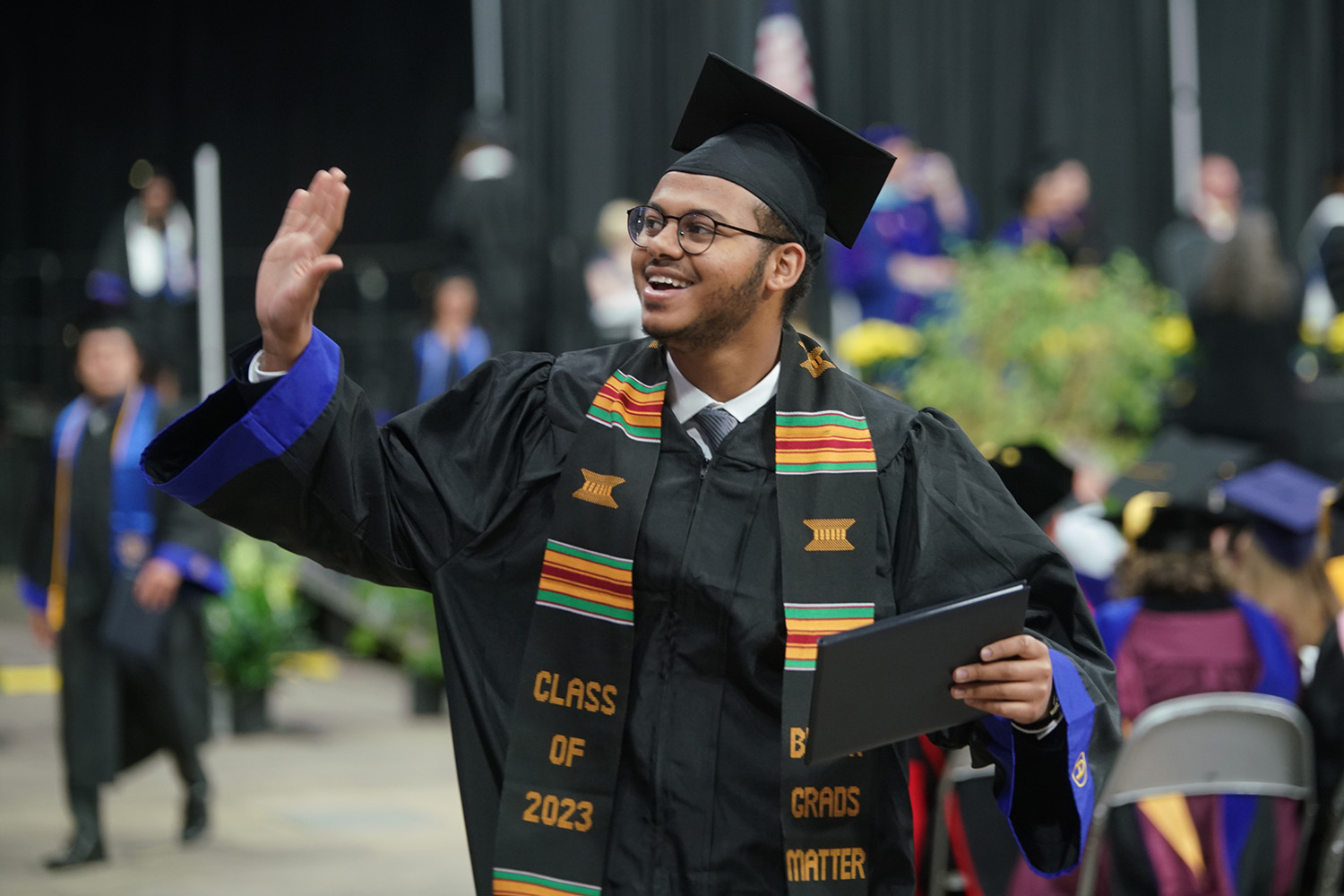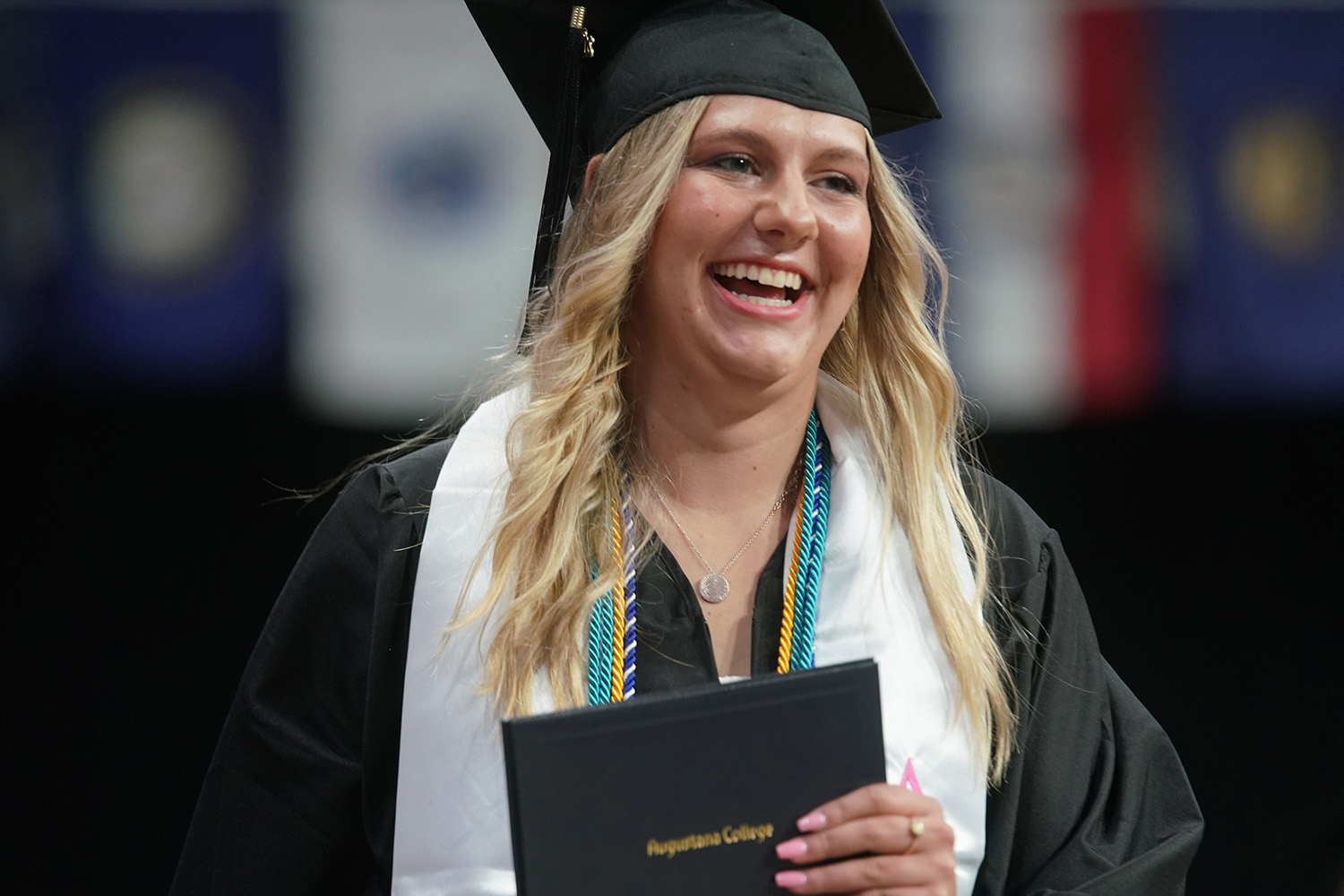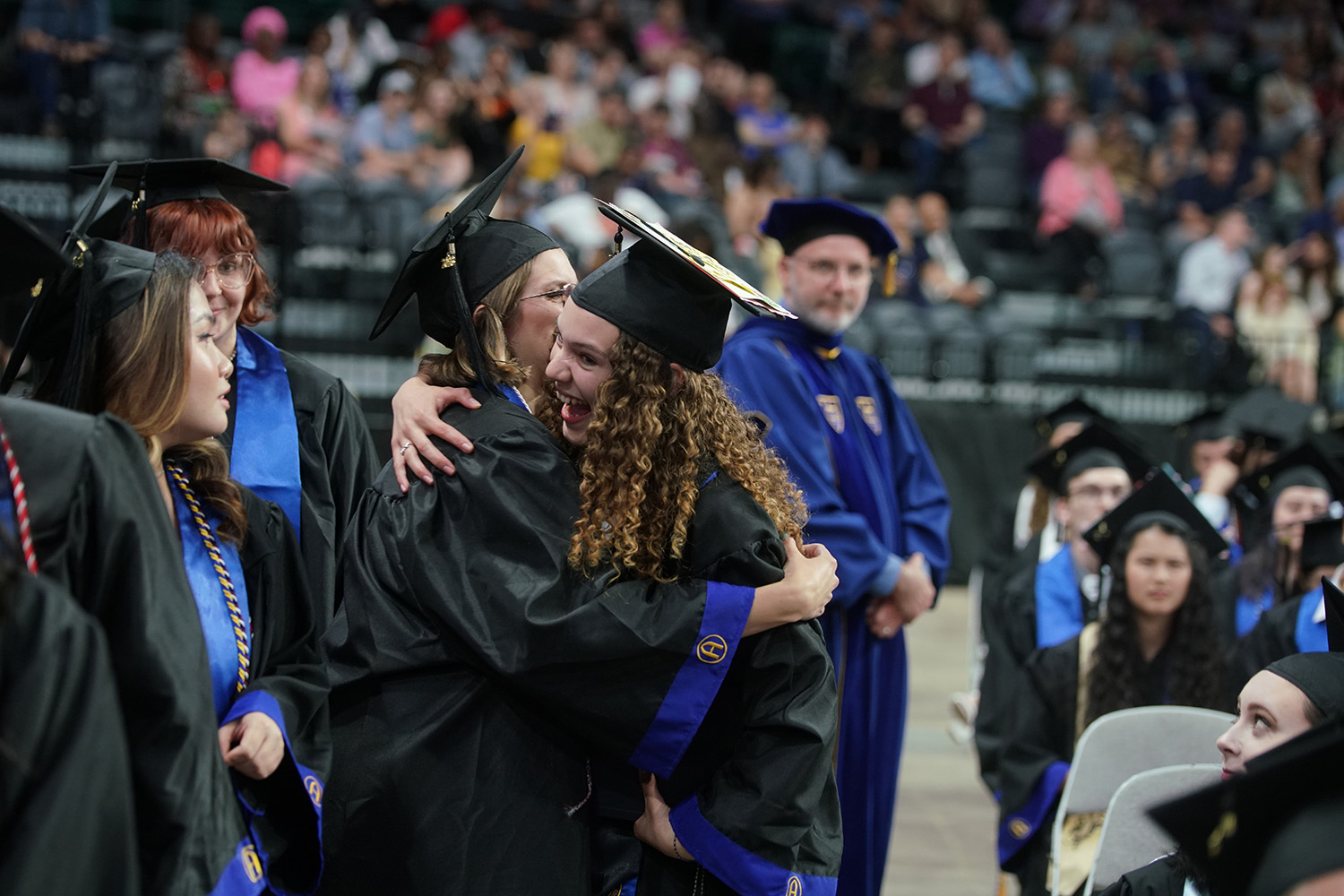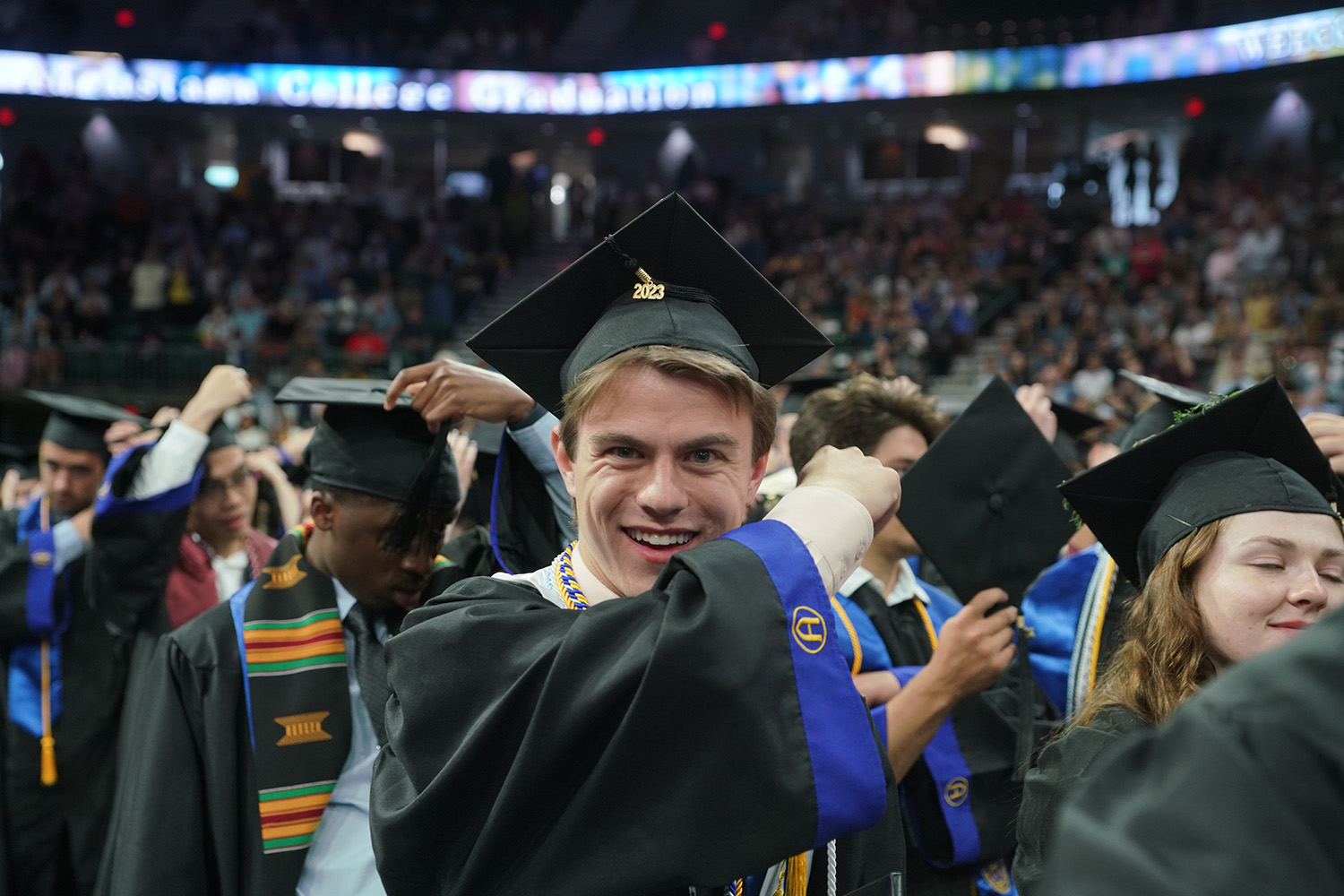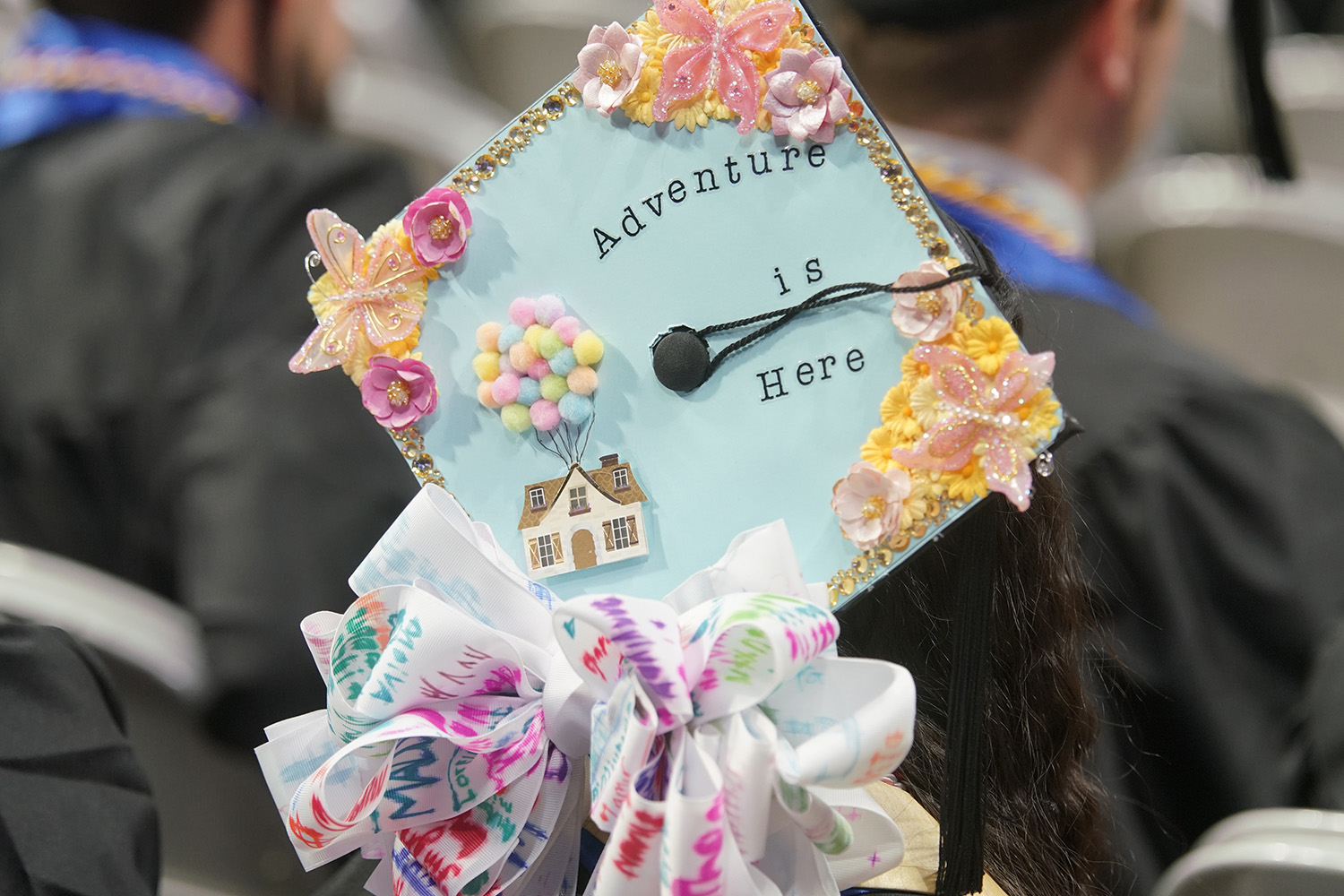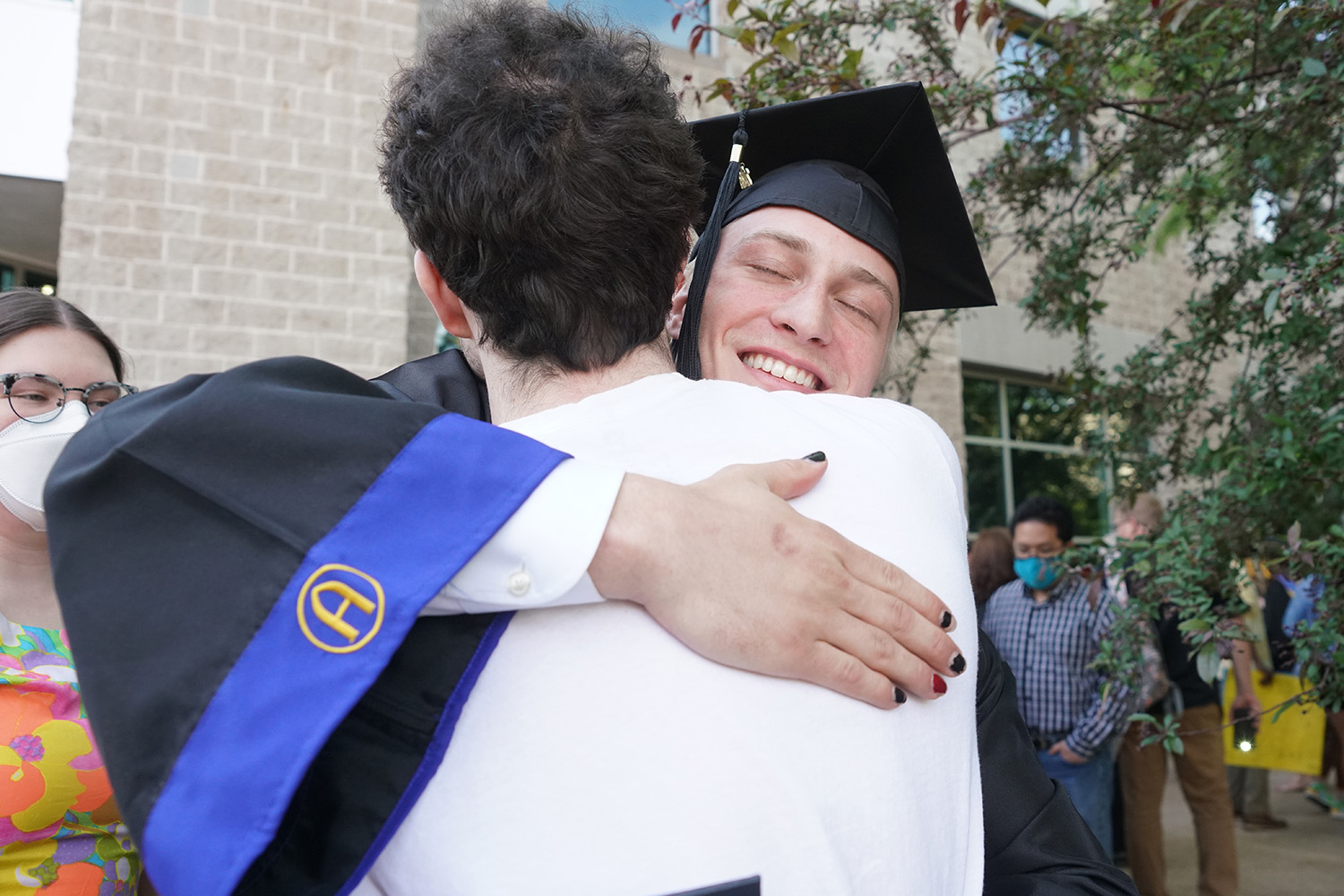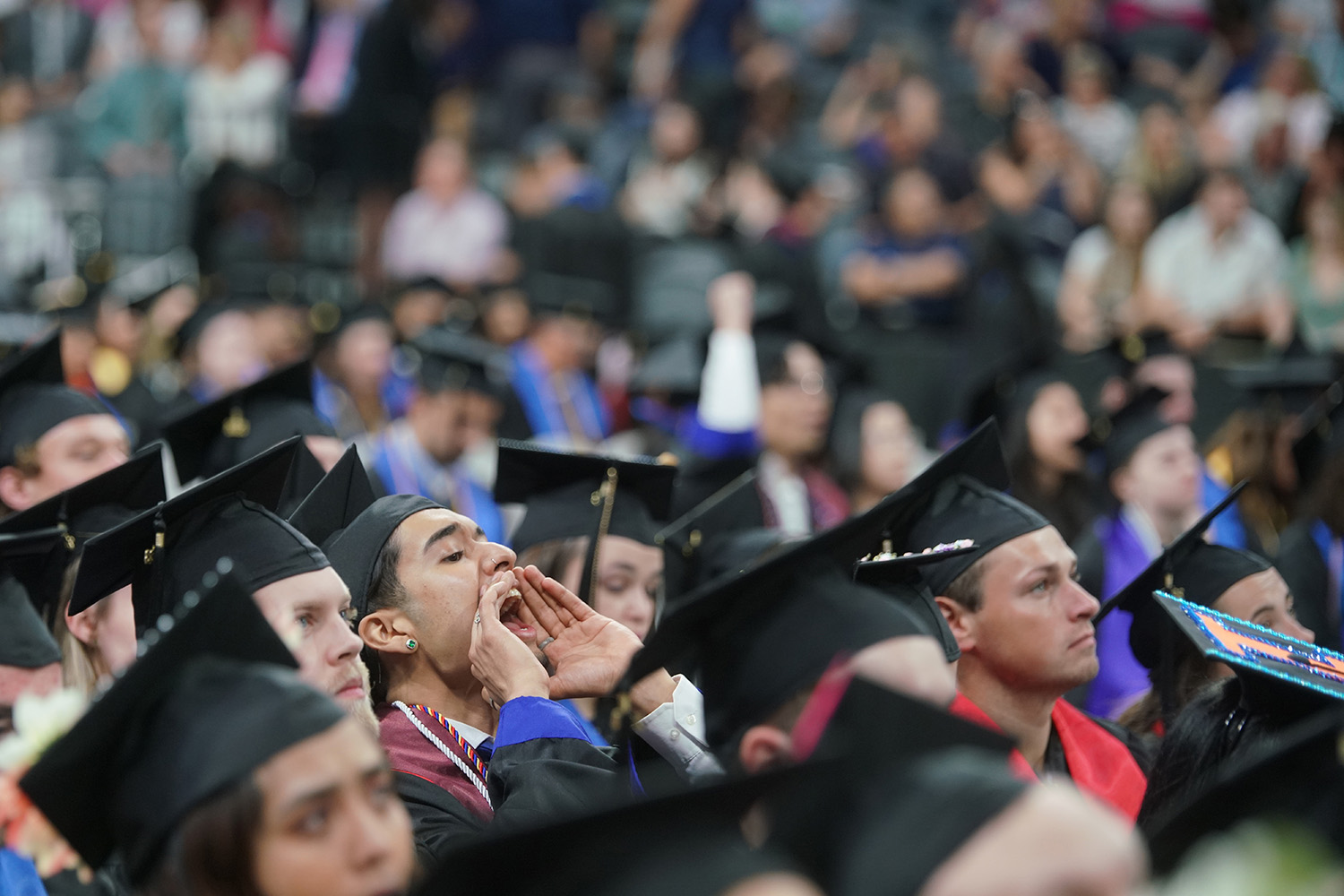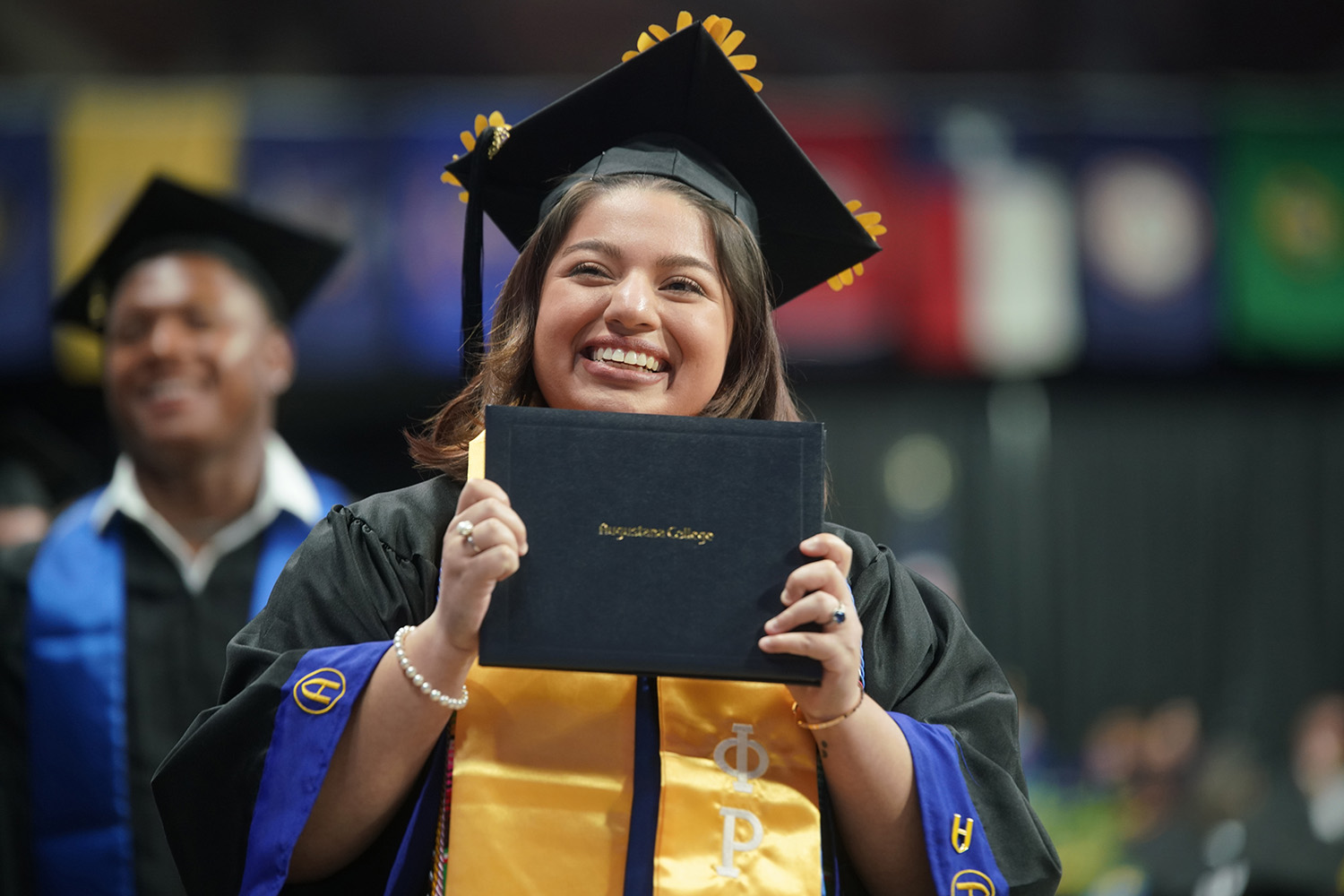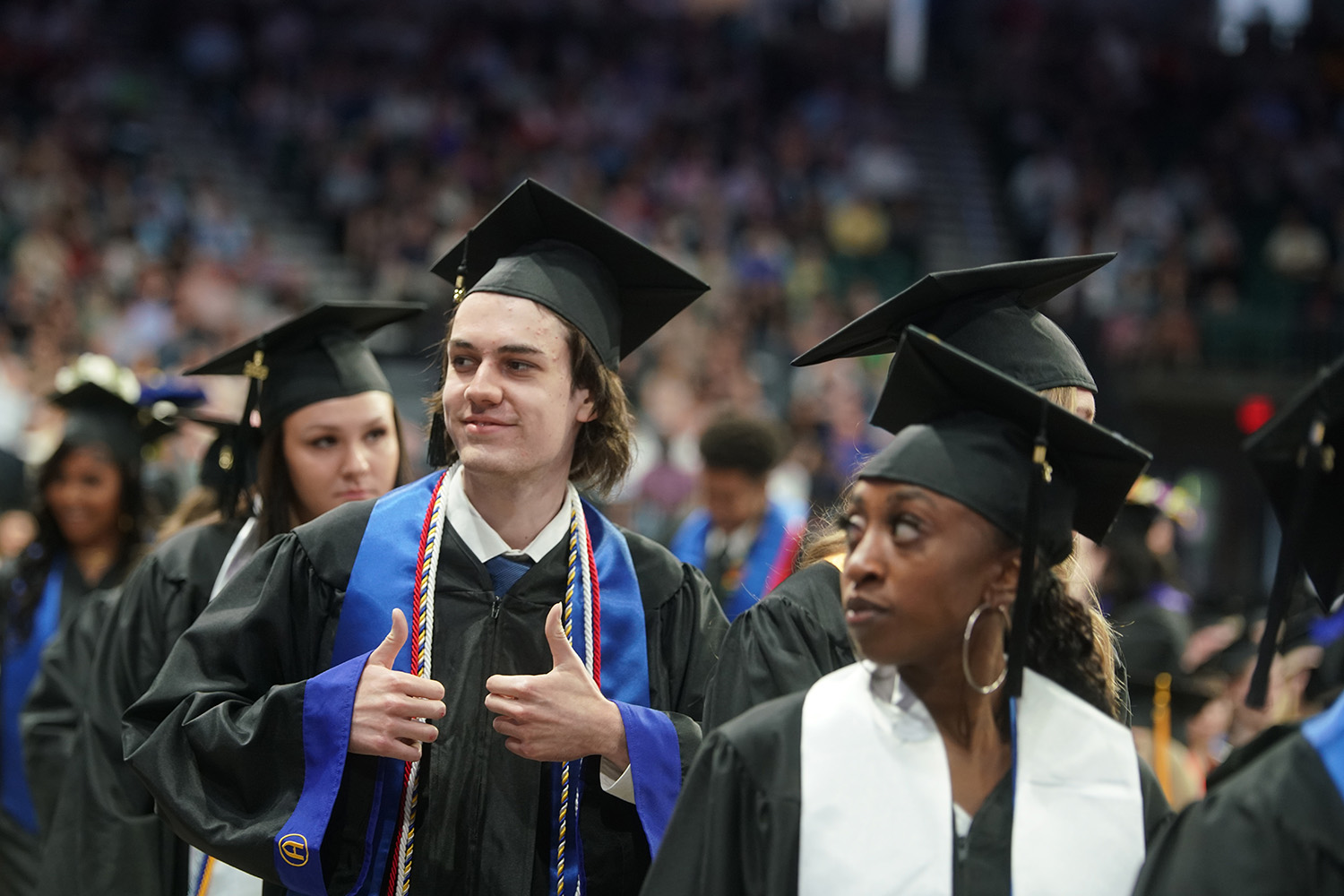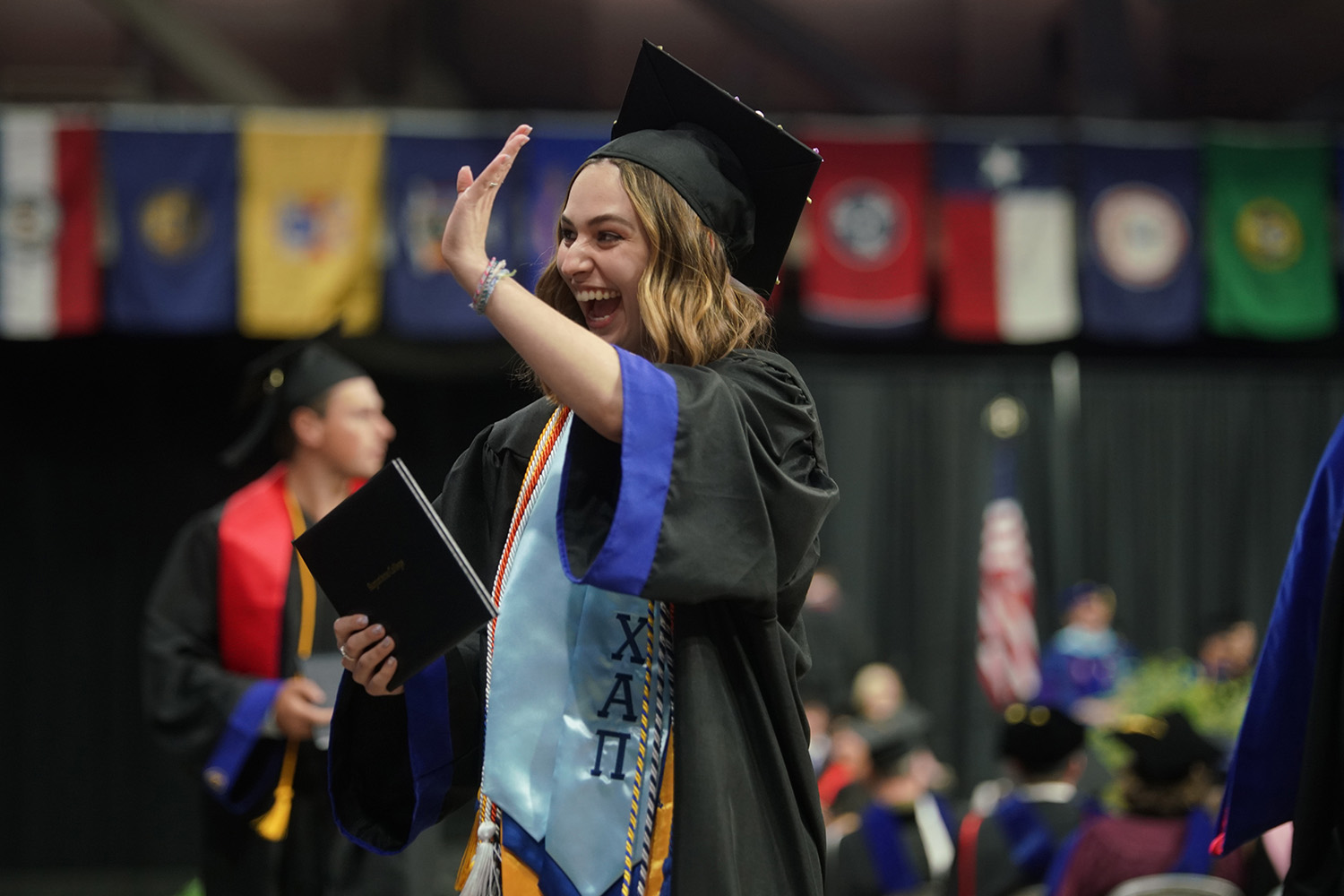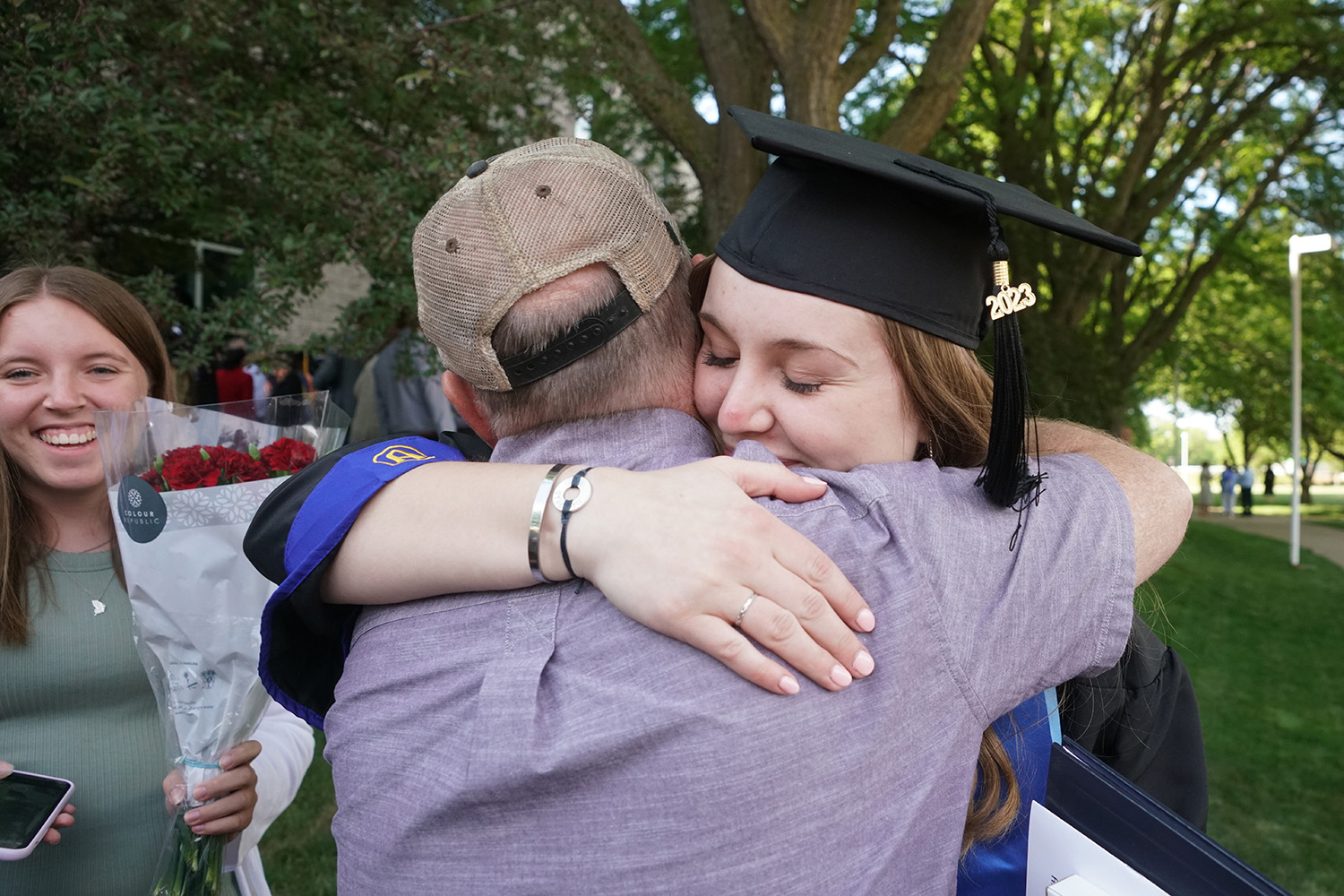 On Saturday, Augustana College recognized 624 candidates for graduation at the 163rd commencement ceremony.
The commencement address was given by Nelly Cheboi '16, CNN Hero of the Year and co-founder of TechLit Africa, a nonprofit organization that builds computer labs in schools in rural Kenya. Sofia Briggs '23, vice president of the Student Government Association, was the featured student speaker.
President Andrea Talentino: 'Ideas matter.'
For her first commencement convocation as Augustana's president, Andrea Talentino emphasized the importance of discussion and listening.
"The expression of our ideas and discussion of the values that underpin them are essential to the human endeavor," said President Talentino. Citing Thomas Paine's "Common Sense" and "The Federalist Papers" by Alexander Hamilton, James Madison and John Jay, President Talentino encouraged the graduating class to recognize debate as "an important tool for societal advancement."
"Fortunately for our world," she said, "you have spent your time at Augustana learning how to listen to others. How to reach across differences of perspective and background to collaborate with others. How to think creatively about common problems."
President Talentino recognized the unique position of this year's class of graduates, many of whom experienced the onset of the pandemic during their first year on campus: "You started your college years in tumult, as the pandemic upended your start and pushed you away from your classmates."
"Your inheritance is anger and discord. Let your legacy be openness and care," President Talentino urged. "The finest moments of history have been those where the rights of individuals have been affirmed, help has been extended to those in need, and cruelty and conquest have been discredited."
She closed with this reminder, "As you leave campus, remember this: ideas matter. We must listen to them."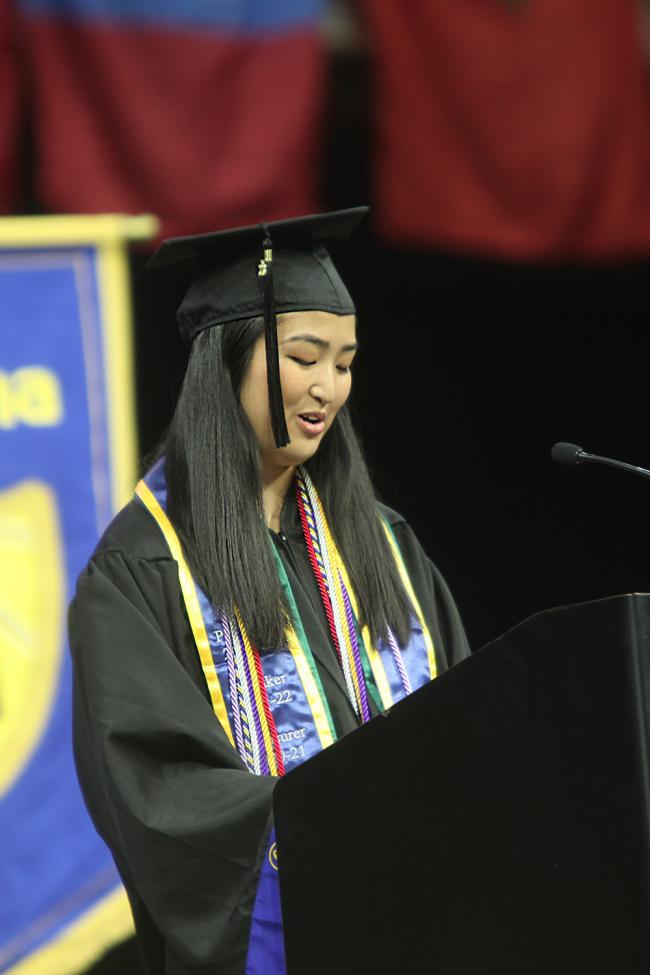 Sofia Briggs: 'I felt a strong sense of community.'
"I came to Augustana because I felt a strong sense of community here, and this is something that has continued to ring true for the entirety of my college experience," said Sofia Briggs, an applied mathematics major from Fort Collins, Colo., speaking on behalf of the Class of 2023.
She recalled the challenge of adapting to college life during an international health crisis: "Coming into Augustana as a first-year, I was a big planner," she explained. "I liked having a plan, and I liked everything going perfectly to that plan.
"A global pandemic was definitely not part of the plan."
Yet Briggs cherishes the confidence she gained amid the uncertainty — particularly "learning how to forge my own path not defined by the strict plan I had set for myself when I was 16 years old." 
"We are not defined by our worst moments," Briggs noted. "But the bad gives us the opportunity to learn and to reflect on all of the good."
When Briggs reflects on her time at Augustana 20 years from now, she believes the challenges won't stand out, but the opportunities:
"I will look back and remember Augustana as the place where I put myself out there, held numerous leadership positions on campus, joined a sorority, found the major that I love, presented my research in Abstract Algebra, studied abroad in Cambodia, met my best friends and made memories that I will carry with me for the rest of my life.
"Augustana is the place where I learned the most and grew into the person I am today."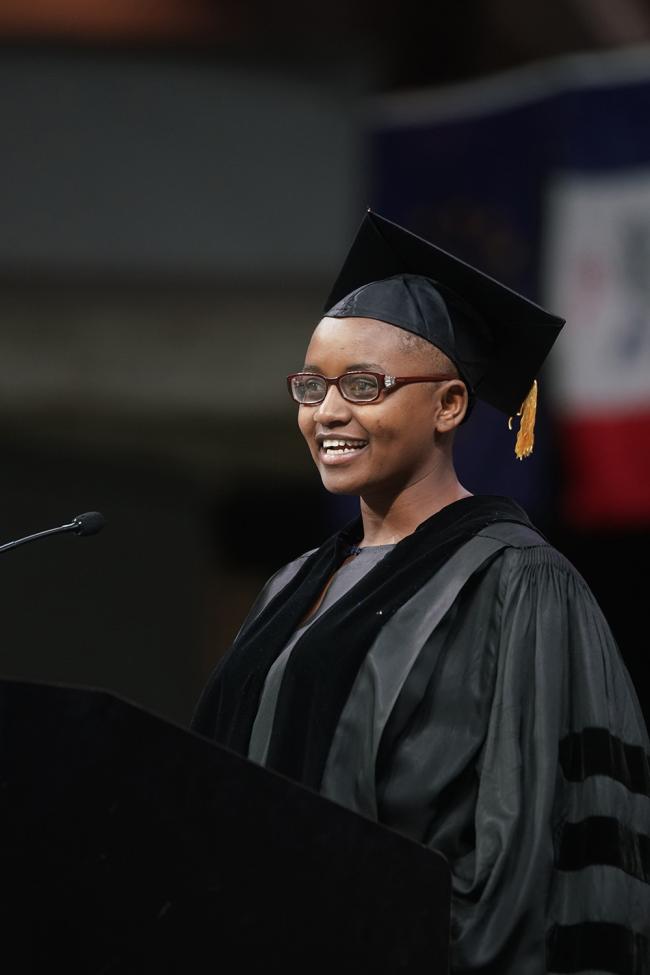 Nelly Cheboi: 'Just start, and be kind to yourself.'
In her commencement address, Cheboi recalled her upbringing in Mogotio, Kenya, where her family struggled with food insecurity. As a child, she motivated herself by thinking of ways she'd support her community and break the cycle of poverty.
"Even though my life was really sad, the possibility of rewriting my childhood gave me so much hope and joy," Cheboi said.
When she landed a corporate job after college, she considered what she'd do if she became an executive, with the influence and money she didn't have in her youth. Her answer: "I would donate to an organization that is working to sustainably fix poverty, an organization that understands all the systemic issues at play."
From that exercise, she decided to leave her job and start TechLit Africa.
Cheboi credits such hypothetical questions with keeping her ambitions sharply in focus.
"If you had all the money in the world, what would you choose to do? If you had nothing to lose, what would you do? To put it simply, why?"
In addition to "why," Cheboi cited two key mantras that have guided her success: "Just start" and "Be kind to yourself." 
In her junior year at Augustana, Cheboi opened a school in Kenya. "I thought it'd be easy," she recalled. "I thought I'd create a GoFundMe page, start construction and be done. I only raised $300."
Refusing to be discouraged, she forged on, opening four classrooms with funds she earned working campus jobs. As she continued to earn money, she continued investing in classrooms for the school. "Once you start, you have two options: keep going or give up," said. "You're likely to keep going, because progress is intoxicating.
"Now it's a four-story community center, with kids having all the things I wanted growing up," said Cheboi. "I first used a computer after high school; they're building websites. I used to memorize planets; they're doing Zoom calls with NASA. I deserved better, and because of that, they're getting the world."
She concluded with a message of empowerment to the graduating class: "As you get out there, live out your purpose. Find out what you care about. Just start, and be kind to yourself."
Honoring graduates and faculty
An Honorary Doctor of Humane Letters was conferred on Nelly Cheboi '16. The degree was conferred by Dr. Thomas E. Bengtson, professor emeritus of mathematics.
Five professors were named professors emeriti: Dr. Deb Bracke, professor of education; Dr. Randy Hengst, professor of education; Dr. Peter Kivisto, professor of sociology and anthropology; Rowen Schussheim-Anderson, professor of art; and Dr. John Tawiah-Boateng, professor of English. 
Augustana's Class of 2023 includes 624 students from 20 countries and 24 U.S. states.