Notices received as of Oct. 31, 2018
1957
Don Sundquist received the Order of the Rising Sun, Gold and Silver Star from His Majesty the Emperor of Japan, in recognition of his outstanding contributions to the Japan-U.S. friendship in Tennessee. During his two terms as governor, Tennessee attracted 38 new investments and 280 expansions by Japanese companies, totaling more than $4.6 billion in investment.
1966
Marcia Anderson Wetzel was elected to a second term as president of the American Scandinavian Association at Augustana, which is celebrating its 85th anniversary.
1969
Tom Johnson was named chair of the Centerstone Illinois Board of Directors. Centerstone is a national leader in behavioral health care.
1975
Jean Abrahamsen Kestner received the 2018 Physical Therapist of the Year Award from the Illinois Physical Therapy Association, a chapter of the American Physical Therapy Association. As a member of the IPTA, Jean has served as chapter secretary; delegate to the APTA House of Delegates; district chairperson; state and federal key contact; and other positions.
1978
Paul Renken is a commentator on mining and mineral markets for the BBC, Sky News and CNBC news. He is also chair of Board of Trustees for St. Anthony's Lutheran Church, London.
1979
Sheri Russell Conover ran the Chicago Marathon on Oct. 8, 2018. She ran for the purpose of bringing clean water to Africa.
Lowell Nelson is serving as senior pastor at American Lutheran Church in Sun City, Ariz.
1985
John Buric, in addition to practicing law and serving as a Superior Court Judge Pro Tem in Phoenix, Ariz., was elected as the executive director of the Thrivent Financial Member Network Board of Directors for the southwest region of the United States.
1987
Mike Morkin was named Baker McKenzie's Global Chair, International Arbitration Practice Group. He was elected secretary of the Board of Directors of World Business Chicago, and also serves on WBC's Executive Committee and chairs its Legal Advisory Board.
1997
Malik Khaliq is a financial advisor with Well Fargo. He was ranked fourth in Iowa on the Forbes list of Best-In-State Wealth Advisors in February 2018.
2001
Matt Boland is a retirement plan administrator for NBT Bank in Norwich, N.Y. He and his wife, Stephanie, have four children: Anne (10), Brooks (8), Alice (10) and Samuel (5).
Nellie Berger Miller is the director of marketing at SupplyCore Inc. in Rockford, Ill.
2002
Lirim Neziroski is the dean of teaching and learning outcomes at The University of St. Francis, Joliet, Ill.
2006
Jacqueline Knowlto Oreskovich had a son, Michael James Oreskovich, on Aug. 19, 2018.
2007
Aaron Burns earned a Ph.D. in Classics from the University of Iowa in 2015.
Rob Hanauer had a daughter, Emma Rose Hanauer, on Sept. 27, 2018, and started a new law firm on the same day. Emma joins brothers Matthew (5) and Ryan (3).
2008
Meghan Carlson married Richard J. Havlik II on July 28, 2018.
Yvonne Lyden Drake had a son, Quinton Timothy, on July 19, 2018 (Lawrence, 5, and Theodore, 3).
Jen Windemiller, Augustana women's basketball associate head coach, was named a representative to the Women's Basketball Coaches Association.
2009
Kyle Ekberg married Aleeza Monet Singh on Oct. 9, 2018, on Vancouver Island, British Columbia.
Kathryn McCarthy is an assistant professor of educational psychology in the Department of Learning Sciences at Georgia State University.
Christine Louderman Young had a daughter, Katherine Rose, on March 2, 2018 (Scott; Emma, 3).
2011
Stephanie Vackicev married Bronson Kurek '14 on July 29, 2016. She is a speech-language pathologist with The Northwestern Illinois Association, a special education cooperative serving those with special needs ages birth-21 years.
2012
Maggie Williams Nadeau had a son, Westley David Nadeau, on Feb. 8, 2018 (David).
2014
Michael Buric is a financial advisor for Thrivent Financial in Scottsdale, Ariz., and has attained the status of Pinnacle Advisor, Top 10 in the Fortune 300 company, and is a member of the Million Dollar Round Table.
Bronson Kurek  married Stephanie Vackicev '11 on July 29, 2016.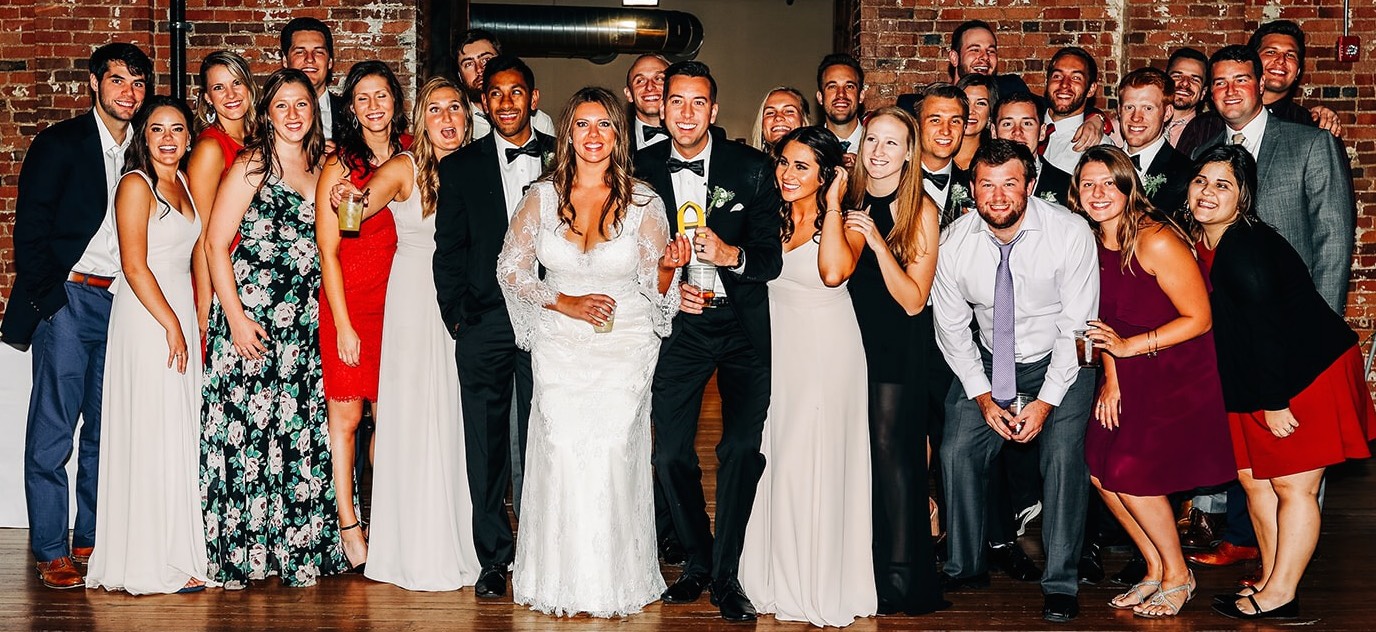 2015
Jamie Lynn Conroy and Richard Arthur Benson III were married on Sept. 29, 2018. Among those participating in the ceremony were Mary Militello '15, Alyssa Copeland '15, Chloe Benson '17, Arsal Schareef '15, Michael Madden '15, Michael Hanson '15, Reed Kottke '15 and Zeke Hartman '15.
2016
Alexander Gilmore is an associate neurophysiologist at NuVasive in Milwaukee, Wis.
Caroline McPherson and John Swiderski were married on Oct. 6, 2018, in Rock Island, Ill.
2017
Tyson Powers is a member of Augustana's football coaching staff and is pursuing a master's in athletic administration at Concordia University.
2018
Adam Buric is a chemist in the quality control department at Proctor and Gamble in Phoenix, Ariz., with plans to pursue an advanced degree in drug development and pharmacology.
Deaths
Notices received as of Oct. 31, 2018
Carl Sorensen '57 on Nov. 1, 2016.
Bonnie Hogren '58 Townsend on Oct. 19, 2018.
Miriam Johnson '58 Johnson on March 23, 2018.
Vernon Johnson '62 on Oct. 1, 2018.
Barbara Benson '63 Lunde on Oct. 26, 2018.
Mary Enstrom '64 Ruhl on Oct. 18, 2018.
Lawrence Dreschsler '65 on Aug. 15, 2018.
Valerie Bofinger '67 Peterson on Aug. 10, 2018.
M. Donald McCrary '68 on Sept. 22, 2018.
Elizabeth Koehler '68 Sturgis on July 6, 2018.
Henry Tkachuk '70 on Sept. 13, 2018.
Mark Appleton '74 on Oct. 27, 2018.
Robert Burgess '76 on Oct. 1, 2018.
William Beattie '79 on Aug. 24, 2018.
Jill Lindstedt '81 Cox on Oct. 4, 2018
Daniel Ropa '86 on Oct. 9, 2018.
Troy Bex '86 on Sept. 30, 2018.
Thea Hansen '88 Bettis on Sept. 17, 2018.