Received as of Feb. 5, 2019
1961
Stephen Benson retired from Morningstar Properties after 35 years.
1978
Nancy Yost Laskaris retired on July 31, 2018, from the Hennepin County Public Defender's Office in Minneapolis, Minn., where she had been a lawyer for 33 years.
1987
Darrin Good will become the 17th president of Nebraska Wesleyan University in July. He currently is the vice president of academic affairs at Whittier College, a four-year private liberal arts college in California.
1992
Gautam Bhatia is running for the School Board of Indian Prairie School District 204, serving Naperville, Aurora, Bolingbrook and Plainfield, Ill.
Siobhan Malany, along with colleagues, successfully launched lab-on-a-chip (LOC) payload to contain human muscle cells to the International Space Station on a Northrop Grumman NG-10 rocket to study effects of microgravity on muscle biology. She is an associate professor in the College of Pharmacy at the University of Florida.
1993
Angela Birdsall is the clinical director at Therapy Center of Acadiana, LLC, in Scott, La. She married Tom Murray on Nov. 24, 2018.
1994
Eric Schmitz is an academic advisor in the College of Fine Arts at the University of Utah.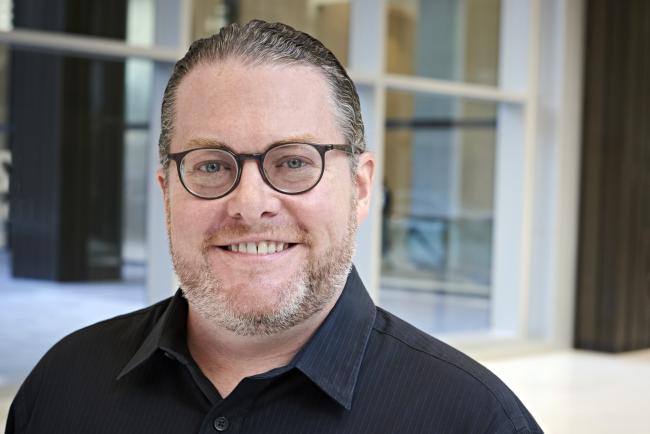 1995
Matt Herlihy is executive director, strategy for The Office of Experience (OX), a Chicago-based design and digital innovation consultancy that helps organizations reinvent their businesses and create next-generation brands, products and communication strategies.
1999
Meghan Cooley is at home with her four boys and working part-time as a marketing, communication and social media specialist for colleges and universities around the country. She and her husband, Luke Cooley '00, continue to live in Rock Island where he works as a project manager for Modern Woodmen of America. "If you visit campus—be sure to look us up!" #GoVikings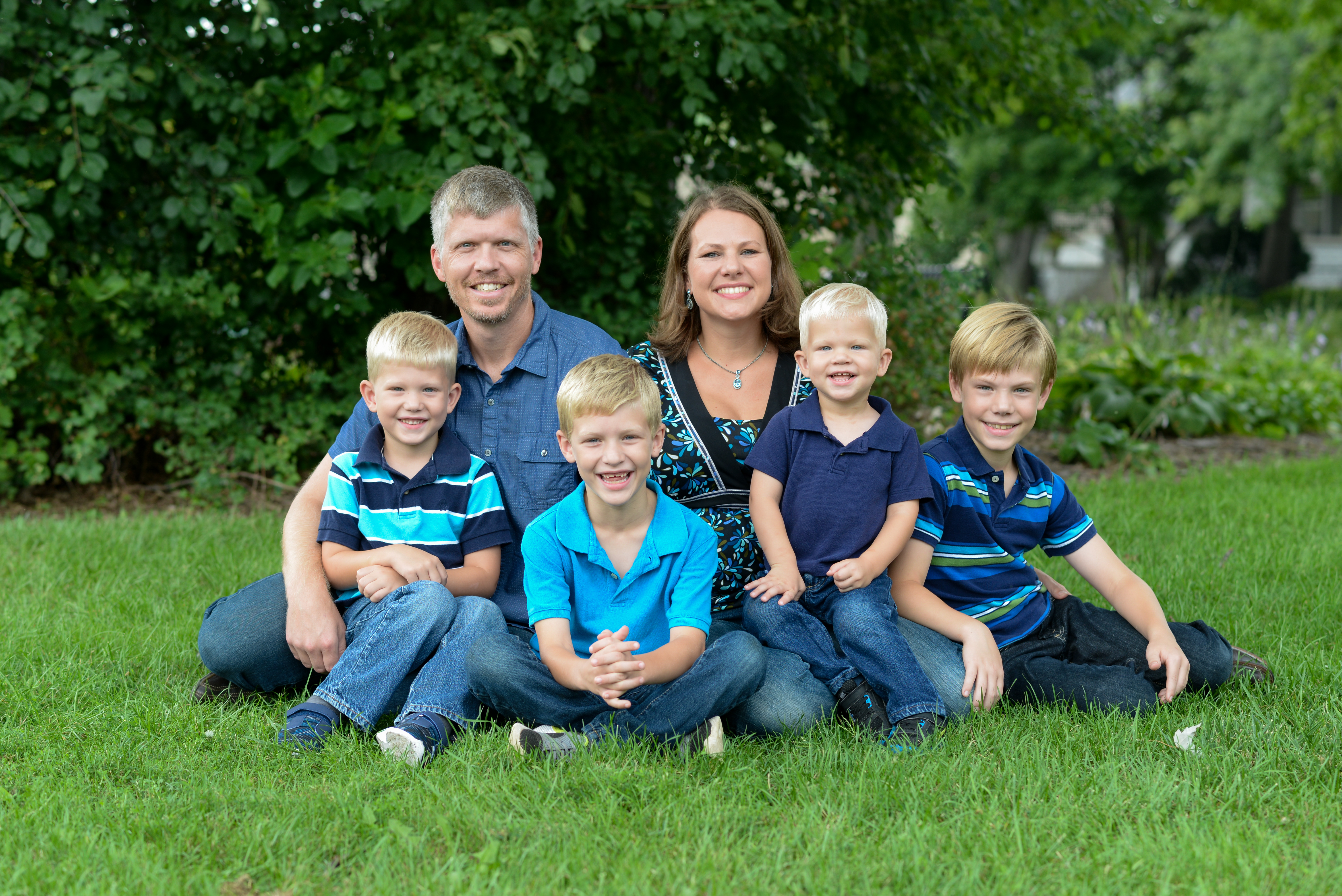 2005
Kristin Beil Cowgill had a daughter, Stella Corrine Cowgill, on May 30, 2018 (William, 2).
Rachel Easley is moving to Lima, Peru, to teach at Colegio Franklin Delano Roosevelt, a K-12 school.
Eric Johnson was selected as a 2018 Illinois Rising Star by Simmons Hanly Conroy, one of the nation's largest mass torts firms.
2006
Sarah Nutt Moore received her masters of education, adult education-student personnel in December 2018.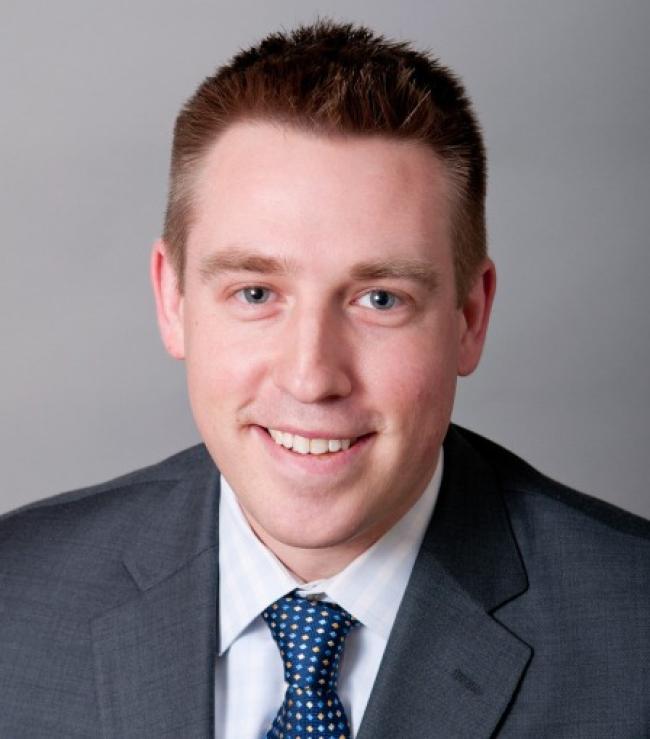 Brandon Wolber, CPA, has been named Partner at Legacy Professionals LLP. He provides audit services to employee benefit plans and labor organizations at the Westchester-based CPA firm. He is a member of the American Institute of Certified Public Accountants and the Illinois CPA Society.
2007
Morgan Wick Henning had a son, Winston Gerard, on Dec. 27, 2018 (Everett).
Susan Heilig Shrieves had a son, Samuel Ryan, on July 17, 2018 (Alexander, 3).
2009
Ryan Landi is assistant chief, patient administration service, at the Jesse Brown VA Medical Center in Chicago.
Melissa Flowers Pepper is president of Total Solutions in Davenport, Iowa. She had a son, Brooks, on Oct. 14, 2018 (Dan; Grayson, 4).
2010
Elise Croner married Andrew Kroll on Nov. 17, 2018.
Kyle Roggenbuck Fiorelli wrote and published a children's book, Simply Mae, featuring a young girl with cerebral palsy and a vivid imagination.
2011
Anna Melgreen married Matt Chumley on Sept. 23, 2017. They had a daughter, Iyla Grace Chumley, on Nov. 14, 2018. Anna received her masters of education, educational leadership in 2017. She is a teacher in the Jacksonville School District.
2012
Peter Schimeck and Krista Panko '13 were married on Dec. 22, 2018.
2013
Asta Gustafson had a son, Roman Patrick Gustafson Reed, on Dec. 20, 2018.
Krista Panko and Peter Schimeck '12 were married on Dec. 22, 2018.
2015
Elise Davis is a program assistant, infectious diseases, at Social Solutions International, Inc.
2017
Taylor Gallagher is a first-year student at the Charleston School of Law in Charleston, S.C.
Claire Kepner is in her second year with the University of Alaska Fairbanks/Colorado State University's Collaborative DVM program.
2018
Jeffrey Swanson is a parcel maintenance specialist with the Supervisor of Assessments in Winnebago County, Ill.
Deaths
Received as of Feb. 5, 2019
Delores Petto '48 Knull on Dec. 23, 2018.
Roger Carlson '50 on Dec. 26, 2018.
Richard Baird '51 on Nov. 25, 2018.
Margaret McMaster '51 Ringenberg on Jan. 20, 2019.
Arnold Anderson '53 on Sept. 20, 2018.
John Paulson '53 on March 31, 2017.
Nils Hasselmo '57 on Jan. 23, 2019.
Bette Olsen '58 Johnson on Jan. 8, 2019.
Ralph Brown '59 on Jan. 4, 2019.
Steven Darling '59 on April 25, 2017.
James Dittman '59 on Jan. 12, 2019.
Ronald Taber '63 on Jan. 30, 2019.
Victoria Pedersen '68 Stininger on Jan. 22, 2019.
James Bailor '71 on Nov. 28, 2018.
James Weaver '76 on Dec. 15, 2018.
Vincent Henseler '79 on Jan. 24, 2019.
Robert Widmayer '82 on Jan. 19, 2019.
Linda Nelson '85 on Jan. 10, 2019.
Melissa Egert '96 on Jan. 21, 2019.
Rachael Floit '01 Bacon on Jan. 1, 2019.
Neil Tunnicliff '11 on Jan. 15, 2019.