Received as of July 1, 2019
1957
Thomas Bellows published Singapore: A Story Unfolding (Carey School of Law, University of Maryland) in 2017. He is a professor of political science at the University of Texas at San Antonio, and was the editor of the American Journal of Chinese Studies from 1999-2017.
1970
Nancy Anderson Hamming retired from the practice of pediatric ophthalmology. She served as head of Pediatric Ophthalmology at Rush University in Chicago while working in private practice in Gurnee and Lake Forest, Ill. She also completed an eight-year term as a director for the American Board of Ophthalmology and presided as chair during her tenure on the board.
1972
Thomas Johnson received the University of Wisconsin-Madison, Department of Geoscience 2019 Distinguished Alumnus Award. He is principal of Thomas Johnson Associates, an environmental and water expert consulting firm based in Sausalito, Calif., and Middleton, Wis.
1975
Bill Albracht served as the Bettendorf (Iowa) Fourth of July parade grand marshal. Bill was the youngest Green Beret captain, at the age of 21, to command combat troops in Vietnam. He is the recipient of three Silver Stars for gallantry in action, three Purple Hearts, five Bronze stars and other awards for combat valor. He was a special agent with the U. S. Secret Service, protecting six presidents for more than 25 years. Bill also conducted criminal investigations for the Department of the Treasury. He retired in 2001 as the assistant special-agent-in-charge of the Secret Service Washington, D.C., office.
1978
Paul Dennhardt retired from Illinois State University on June 30, 2019. He continues his freelance career as a fight director in professional theatre. Recent professional credits include Romeo and Juliet at the Alabama Shakespeare Festival, Sweat at People's Light Theatre in Pennsylvania, and Macbeth, Hamlet and The Conclusion of Henry the Sixth at the Utah Shakespeare Festival.
Diane Wilson retired in May 2019 after more than 40 years as a medical technologist (clinical laboratory professional) at Rockford Memorial Hospital/Mercyhealth.
1981
Jane Dalton was awarded tenure and promoted to rank of associate professor of art education at the University of North Carolina Charlotte. She co-edited a three-volume book series on Contemplative Practice, Pedagogy and Research (2019) Rowman & Littlefield, and The Whole Person: Embodying Teaching and Learning through Lectio and Visio Divina (2019) Rowman & Littlefield.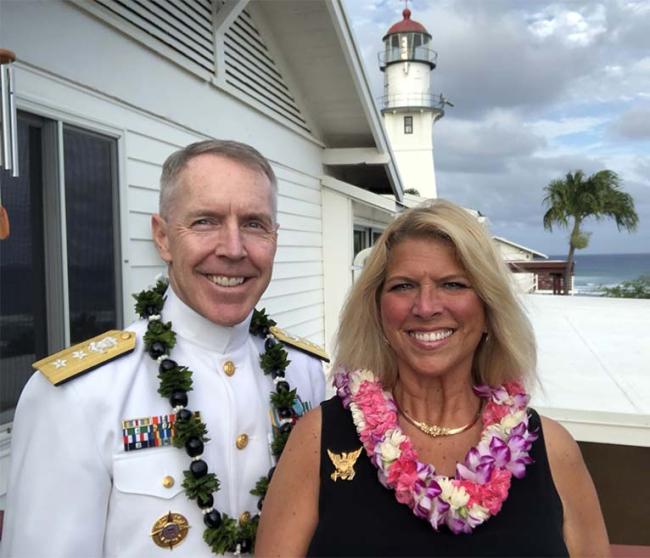 1987
Lynda Schweinberger Lunday received a M.Ed. in deaf education/special needs in 1989 from the University of North Florida. She married her husband Kevin, who was an ensign in the United States Coast Guard (USCG). Lynda received her master's in speech pathology in 1993. She continued to work as a medical speech language pathologist (SLP) in hospitals and clinics, and she had her own swallowing disorders clinic. She gave up full-time work when her husband became a Rear Admiral in the USCG. He currently is the Commander of District 14 (the South Pacific), and they are based in Hawaii. Lynda continues to work per diem as a medical SLP.
1988
John DeCero, president and CEO of Mechanics Bank, will be co-CEO of the new Mechanics Bank, which acquired Rabobank, N.A.'s retail, business banking, commercial real estate, mortgage and wealth management businesses.
1989
Peter Novota is a family medicine physician with Marin Community Clinics, Calif.
1997
Lauren Webb-Elbaz is the speech language pathologist at El Segundo High School in the El Segundo Unified School District (Los Angeles County).
2000
Luke Cooley is a project manager for Modern Woodmen of America in Rock Island.
2001
Laura Licari will serve as president of the Illinois Pharmacists Association until Sept. 30, 2019. She is an assistant professor of clinical sciences at Roosevelt University College of Pharmacy in Chicago.
2008
Clyde Andrew Walter was named vice president for Advancement, Lutheran School of Theology at Chicago.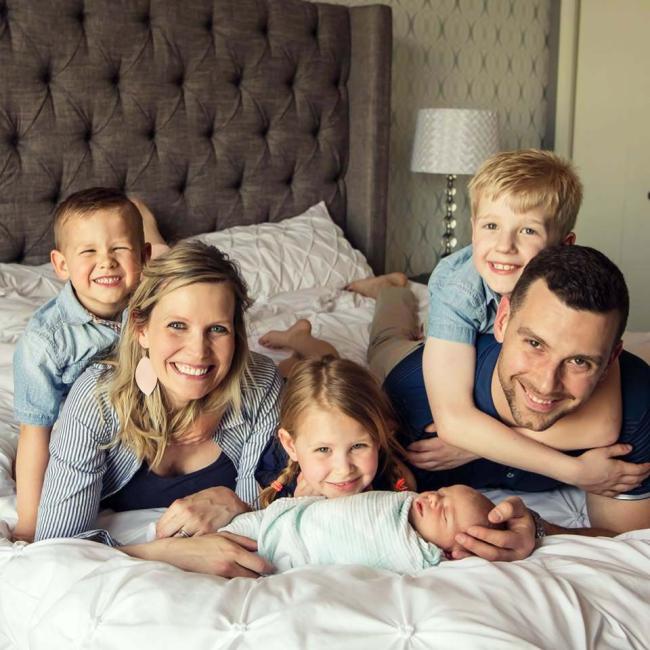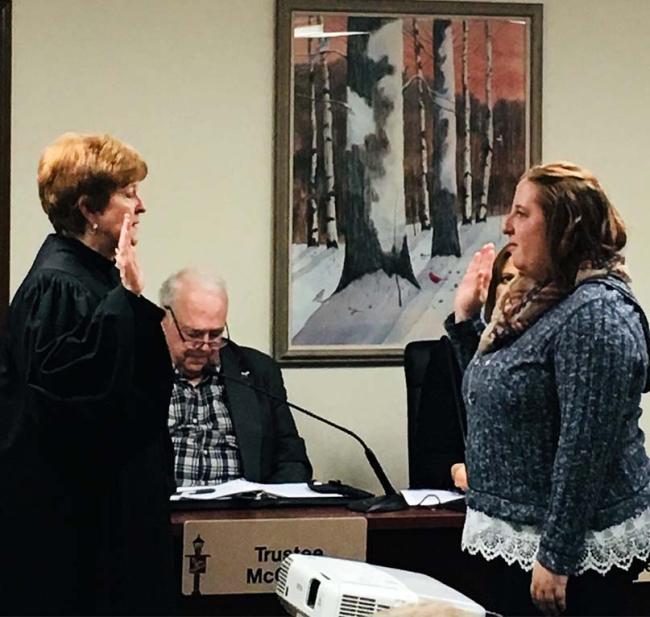 2009
Emily Jacobs was elected as a trustee for the Village of Winfield. She is the youngest elected official in Winfield's history and the only woman currently serving on the board.
Kevin Ryan had a son, Jack, on March 31, 2019 (Olivia; Coleton, 7; Annabelle, 6; and Calvin, 4). Kevin is a managing director at Northwestern Mutual.
2013
Asta Gustafson is a human services caseworker with the State of Illinois Department of Human Services.
Deaths
Notices received as of July 1, 2019
Arthur Roop '51 on April 8, 2018.
Lloyd Melis '52 on Aug. 14, 2015.
Charles Christophersen '59 on July 26, 2017.
Gaylor Nelson '72 on May 26, 2019.
Terrence Drengwitz '75 on May 26, 2019.
Pamela Carlson '82 on May 5, 2019.
Gregory Adamson '83 on June 11, 2019.