Notices received as of Aug. 2, 2019
1944
Julie Johnson Reeves wrote to tell us she unfortunately cannot attend her 75th reunion during Homecoming Oct. 4-6 because she is already committed to presenting a paper on "Lincoln in New Orleans" to the Topeka (Kansas) Lincoln Club. ("Yes, I'm still researching and writing at 96, thanks to Augustana.")  
1970
William Moorcroft, professor emeritus at Luther College, helps insomnia patients sleep better without drugs by using behavioral methods at Northern Colorado Sleep Consultants, LLC, in Fort Collins, Colo. New Harbinger Press recently published his book Mindfulness for Insomnia (co-authored by Catherine Polan Orzech).
1972
Bryant Julstrom married Ann Shuda on June 29, 2019.
1973
Regina Brodell Portscheller retired in 2013 as a foreign interactions instructor and instructional designer of homeland security courses at the U.S. Department of Energy National Training Center in Albuquerque, N.M. Since retirement, she has enjoyed creating mixed media art, selling her work in galleries and art shows, and teaching art workshops.
1975
Bill Albracht served as the 2019 Bettendorf (Iowa) Fourth of July parade grand marshal. Albracht was the youngest captain, at the age of 21, to command combat troops in Vietnam. He is the recipient of three Silver Stars for gallantry in action, three Purple Hearts, five Bronze stars and other awards for combat valor. He was a special agent with the U. S. Secret Service—protecting six presidents during a 25-year period. He retired in 2001 as the assistant special-agent-in-charge of the Secret Service Washington, D.C., office.
Clarence (Al) Bowman was appointed to the Board of Directors of Heartland Bancorp Inc. and its subsidiary, Heartland Bank and Trust Co., both headquartered in Bloomington, Ill.
Martha Rolf saved her ticket from Neil Armstrong's presentation at Augustana on Feb. 11, 1972, after all these years. And it's autographed!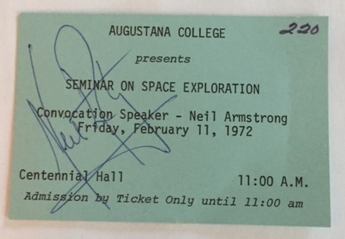 1978
Keith Brill received the 2018 D. Ray Wilson Volunteer Service Award from Judson University. He is controller for Clad-Rex Steel in Franklin Park, Ill., and has been a volunteer for the Elgin Community Crisis Center for 28 years, serving on its board as president, treasurer and now vice-president.
1982
Gary Aiken retired after teaching for 37 years in Texas. He spent the last 26 years teaching instrumental music at New Caney Independent School District.
Mark Pedersen retired from AT&T after 32 years.
1984
Sue Rezin announced her bid for the GOP nomination to run in the 14th Congressional District (Illinois) in 2020.
1985
David Miller has written and produced seven full-length plays, all of which have been produced at the high school level. Six have been produced multiple times in summer stock with adult casts. Currently, he is working on a graphic novel and movie adaptation of that work. In addition, he is a writer/photographer for the Cass County Star-Gazette in Beardstown, Ill.
1993
Karen Schwelle is a senior lecturer and English language specialist in the McKelvey School of Engineering at Washington University in St. Louis.
1995
Erik Doughty is chaplain at Augustana Health Care Center in Minneapolis.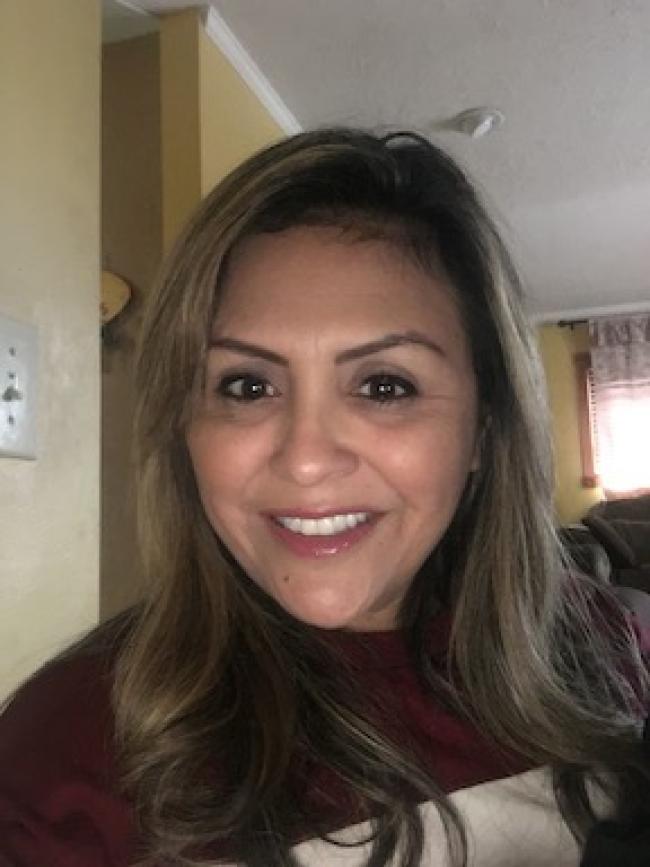 Maria Venegas Trigueros earned a master's in secondary education with endorsements in ESL and social sciences. She is an EL English teacher at Rock Island High School and a member of the Moline-Coal Valley School District Board. Her son, Armando Trigueros Jr., is attending Augustana this fall to major in business administration (management and marketing) and play soccer. Her daughter Hailey is a junior in high school.
1999
Jane VanVooren Rogers married Arturo Villagomez on June 7, 2019. She is a market analyst for Collabera, and a freelance writer and editor.
2001
Nicole Habich married Michael Martin on June 21, 2019.
2004
Aaron Kivisto, associate professor of clinical psychology at the University of Indianapolis, was the lead author on a study on gun violence published July 22, 2019, in the American Journal of Preventive Medicine.  
2005
Ashley Hillard married David Allard on June 13, 2019.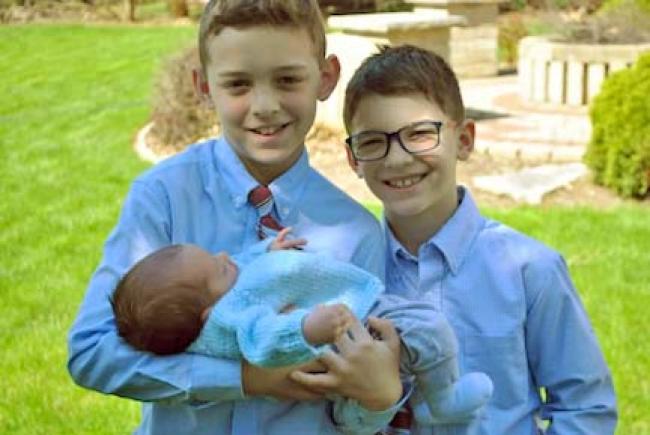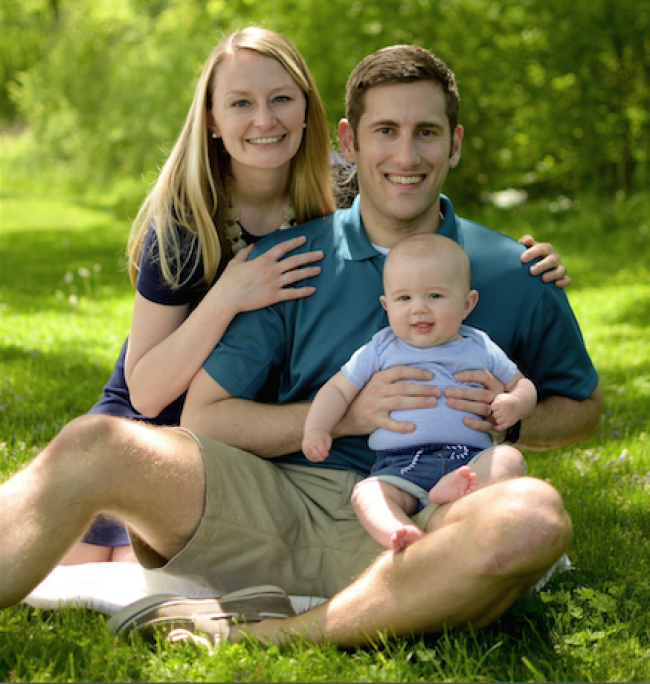 Mike and Alex Corson Wenz had a son, Caleb Wenz, on April 4, 2019 (Luke, 10, and Isaac, 8).
2006
Nick Stirrett is an assistant coach for the Oregon State University women's soccer team.
2010
Bobby and Dana Swanson Olson had a son, Andy, in December 2018.
2013
Lauren Novak earned her Doctorate of Veterinary Medicine from the University of Illinois in 2017. She works at Chimp Haven in Keithville, La.
2015
Haley Fox is the assistant sports information director at St. Ambrose University in Davenport, Iowa.
2016
Jeneen Schier Anderson is a veterinarian with the Iron Mountain Animal Hospital in Iron Mountain, Mich. She earned her Doctorate of Veterinary Medicine from the University of Illinois in 2019.
2017
Emily Grooms is a school psychology intern at Black Hawk Area Special Education District in East Moline, Ill.
2019
Maggie Bednarek is an intern at the Stillman Nature Center in South Barrington, Ill.
Alyssa Mish is an account coordinator with Creative Group, Inc.
Brendan Walker is an account manager with American Marketing and Publishing.
Deaths
Notices received as of Aug. 2, 2019
Jeannette Bennett '42 Carpentier on June 7, 2019.
Marjorie Anderson '47 Carlson on June 28, 2019.
Thelma Werner '50 Crane on July 13, 2019.
Lawrence Larson '50 on Nov. 29, 2017.
Doris Hillquist '50 Lundahl on April 26, 2019.
Nils Nelson '51 on June 10, 2019.
Lester White '52 on July 4, 2019.
Nancy Nylen '52 Kalweit on March 5, 2019.
Letty May '52 Walsh Newman on April 23, 2019.
Bette Charlene Hill '53 Renner on Aug. 24, 2018.
Beverly Carlson '53 Wessman on April 20, 2019.
Donald Baustian '54 on May 18, 2019.
Carolyn Bloomquist '54 Hallin on Nov. 11, 2018.
Carole Sahlin '54 Magnuson on June 22, 2019.
Eunice Berg '54 Stokes on March 20, 2019.
Dolores Goldstein '54 Greenspan on March 4, 2019.
Janice Swanson '55 Moore on June 13, 2019.
Max Harksen '58 on April 3, 2019.
Burdette Ringquist '59 on July 10, 2019.
Richard Housman '62 on July 15, 2019.
F. Glen Erickson '63 on July 1, 2019.
Carl Palmquist '64 on June 30, 2019.
Lawrence Pohlmann '65 on July 3, 2019.
Lucille Kehoe '66 Siefers on June 28, 2019.
Martin Knanishu '70 on June 17, 2019.
Mary Sirevaag '91 on June 18, 2019.