1968
Scott Petersen is in his 15th year of performing in the Chicago theatrical production "Pleading for the Future," which is a distillation of the closing arguments in the 1924 murder trial of Richard Loeb and Nathan Leopold in Chicago.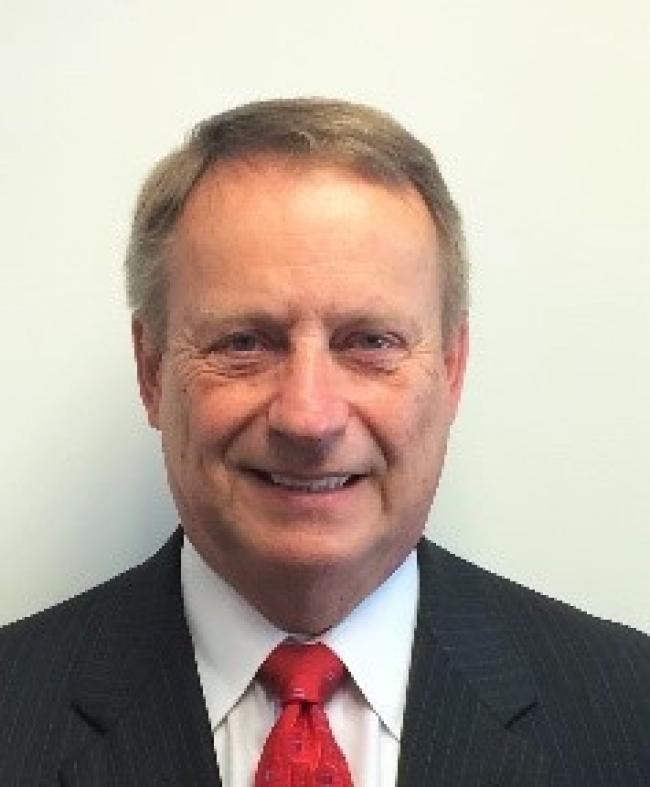 1969 
Bob Carlstrom was appointed chief of staff to the Association of Mature American Citizens (AMAC)—the two-million-member center right alternative to AARP—and president of AMAC Action, the advocacy and communications affiliate of AMAC.
1976
Louise Sellars-Mondane retired from AT&T as senior IT project manager after 31 years in the IT field.
1979
Michael Blair is leaving Luther College in December 2019 after 28 years of service. He will be the new chaplain at Bartels Lutheran Retirement Community in Waverly, Iowa. 
1981
In honor of Mark Wilson, who passed away in 2017, the newly renovated studio theatre at Saint Louis University was dedicated as the Mark Wilson Studio Theatre.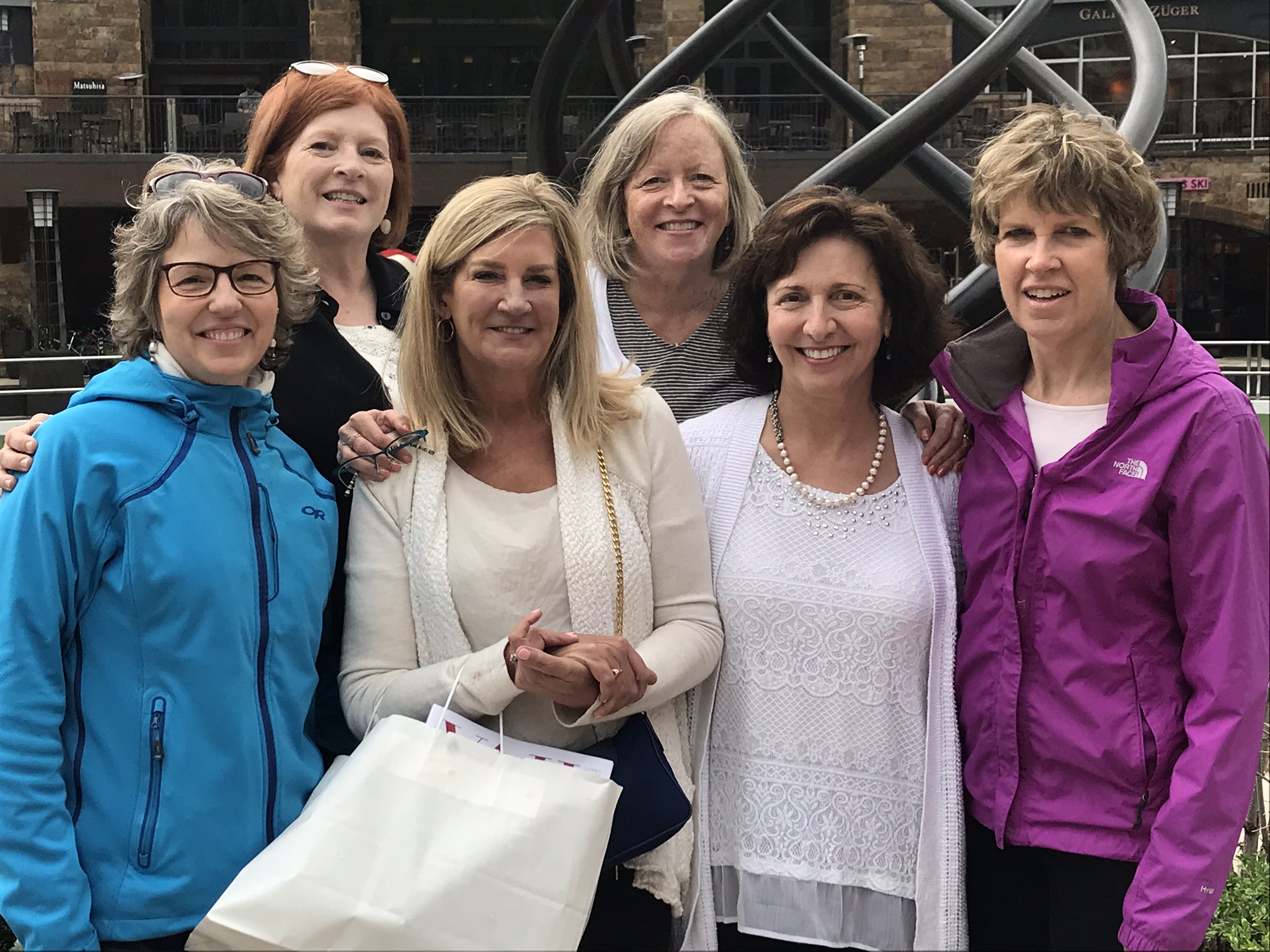 1983
Vivian Tafel Parry retired from teaching in Crystal Lake Community High School District 155 in 2015 after 30 years of service.
George L. Tamvakis was nominated and accepted as 2019 AIOLC's 10 Best Workers' Compensation Attorney in Illinois For Client Satisfaction.
1987
Ron Austin was elected managing partner at Mathieson, Moyski, Austin & Co. in Wheaton, Ill.
Philip Witkop has two sons, Lincoln and Luther.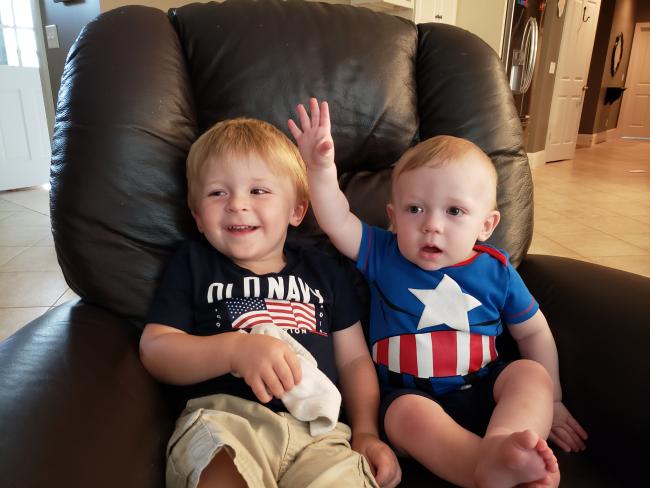 1989
Laura Krause Townsend is a senior editor for Curriculum Associates. She works in the English-Language Arts Department, developing new curriculum for teachers and students.
1991
Amit Bhatia is an assistant professor and director of the Prison Degree Program at Corban University in Salem, Ore.
Patti Robinson is the director of programming at the YWCA Clinton.
Kevin Werner earned his doctorate from Aurora University, and he was appointed as a trustee for the Village of Prairie Grove, Ill.
1992
John Doonan was named president of the International Motor Sports Association. He was the director of motorsports for Mazda North American Operations since 2011.
1998
Amy Bushong Lee is COO of Central Maine Medical Group.
2002
Stephanie Minkley Gorham had a son, Hudson Dean, in August 2018 (Peter; Lilyana, Nathaniel, Andrew and Vaughan).
Laura Ballinger O'Dell had a daughter, Brianne, on March 15, 2019 (Tony; Madelyn, 3).
2004
Andrew Boster is development administrator with Synthetik Applied Technologies.
2006
Kristen Bobik Halland had a son, Grayson John Halland, in September 2019 (Erik).
Kimberly Weidner-Feigh had a son, Wilder Feigh, on Oct. 3, 2019.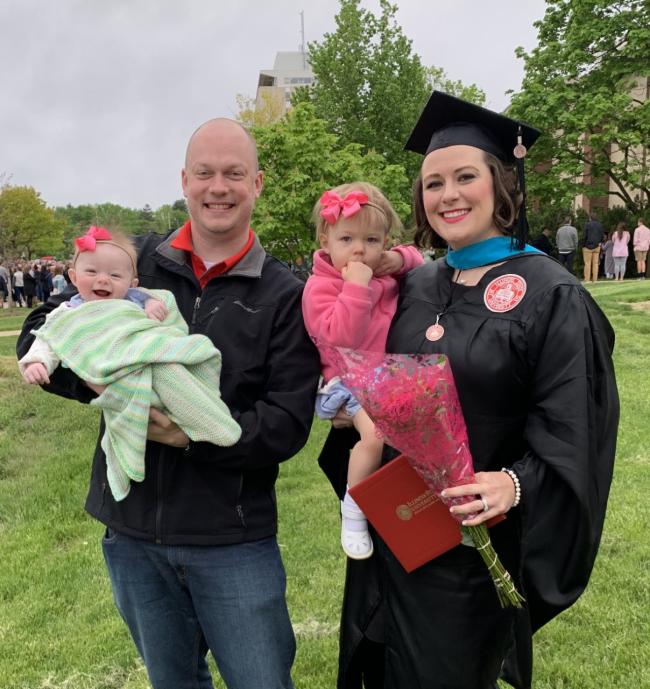 2008 
Maegan Skahill and Greg Knapp had a daughter, Charlie Sinclair Knapp, on Oct. 7, 2018. Maegan graduated with a Masters in Educational Administration from Illinois State University in May 2019.
2009
David Wunderlich had a son, Charlie James, on Sept. 9, 2019 (Kellie; Josephine, 3).
2011
Hannah Boyce Rumple and Doug Rumple had a son in April 2019.
2012
Dorothy Williams Stein earned a Master of Divinity degree from Wartburg Theological Seminary in 2016.
2013
Sarahbeth Jones married Brent Chargois on May 11, 2019.
Jo Vasquez appeared at Playcrafters Barn Theatre in Moline, Ill., as one of nine soccer players in the play "The Wolves."
2014
Jonathan Tapia and Selena Gonzalez '16 were married on Oct. 26, 2019, at Augustana's Ascension Chapel.
2015
Lauren Chlebanowski is the chemistry instructor at Muscatine Community College.
Christine Wiersema Houzenga is a probation officer in Whiteside County, Ill.
Andy Shearouse and  Brittney Cox were married on Aug. 24, 2019.
2016
Kamneev Rai is a masters student of violin performance at the Chicago College of Performing Arts.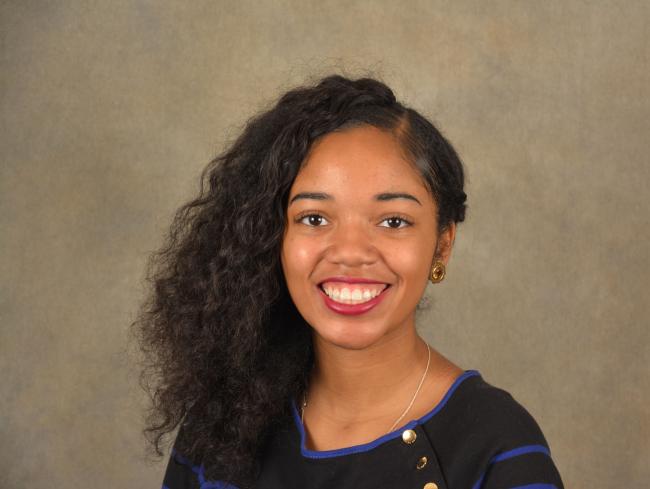 2017 
Crystal Gray is in her last year at Governors State University for the master of health science in communication disorders. She was accepted to the American Speech-Language-Hearing Association's Minority Student Leadership Program. Only 40 applicants were selected out of 242.
2019
Thao Ngoc Chu, along with Ngan Khanh Vu '20, published a book, A Womanist Dictionary.
Taryn VanEarwage is the coach of the North Scott High School girls volleyball team.
Deaths
Paul Edstrom  '38 on Sept. 16, 2019.
Lorraine Verme  '45 Livingston on Sept. 13, 2019.
Arlene Johnson  '47 Jens on Sept. 3, 2019.
Kathryn Anderson  '48 Quinlan on Oct. 10, 2019.
Miriam Burton  '50 Olson on Sept. 8, 2019.
David Walker  '50 on July 8, 2019.
Richard Hendricks  '51 on Sept. 11, 2019.
John Henriksen  '51 on Oct. 19, 2019.
Robert Chalstrom  '52 on Aug. 18, 2019.
Sue Sudlow  '52 Grampp on Aug. 8, 2019.
Anne Hendrickson  '53 Tinsley on July 16, 2019.
Albert Snell  '56 on Dec. 15, 2018.
Anna Leaf  '57 Mattson on April 6, 2019.
Marion Thompson  '58 on Sept. 14, 2019.
Carol Anderson  '59 Holmstrom on Oct. 15, 2019.
Norman Lefstein  '59 on Aug. 29, 2019.
Sarah Falk  '60 Peterson on Oct. 31, 2019.
Delores Rekward  '61 on Sept. 27, 2019.
Judith Bell  '65 Gustafson on June 18, 2019.
Hugh Morrill  '65 on Oct. 1, 2019.
Raymond Peterson  '65 on Feb. 10, 2019.
Jeane Retz  '67 Jasiota on Oct. 20, 2019.
Thomas Rexdale  '68 on July 24, 2019.
Susan Johnson  '68 Schenkel on Dec. 3, 2018.
Kenneth Erickson  '72 on June 11, 2019.
Gwendolyn Craven  '75 Blais on Oct. 31, 2019.
David Kraft  '76 on Aug. 23, 2019.
Robin Bonnett  '82 Ciccotelli on Oct. 17, 2019.