Notices received as of Jan. 3, 2020.
1952
Wayne Moquin published "Romantic Reveries: The Revolt Against Reason in Christianity, Government, and Human Nature." His earlier books include documentaries in Americana, the largest of which was the 10-volume "Makers of America" on ethnicity and immigration in the United States. Others included one-volume documentaries on Mexican Americans, Native Americans, Italian Americans, and crime in the United States. He is retired from Encyclopaedia Britannica.
1957
Thomas Bellows,Ph.D., published a monograph, "Singapore: A Story Unfolding," issue 4 of the Maryland series in contemporary Asian studies (Carey School of Law, University of Maryland) in 2017. He is a professor of political science at the University of Texas at San Antonio, and was the editor of the American Journal of Chinese Studies for 19 years.
1960
Gary L Soderberg, P.T., Ph.D., FAPTA, and his wife, Loretta Knutson, P.T., Ph.D., PCS, provided a generous contribution to fund the first endowed professorship within the Department of Physical Therapy and Rehabilitation Science at The University of Iowa. After Augustana, Dr. Soderberg attended The University of Iowa from 1960-1962 to earn his certificate and master of arts in physical therapy. He completed his Ph.D. at Pennsylvania State University in 1970. Dr. Soderberg was recruited to the University of Iowa in 1972 to advance the newly established Ph.D. program (one of the first in the country). He was the department's director from 1984 to 1992 and currently serves as an emeritus professor.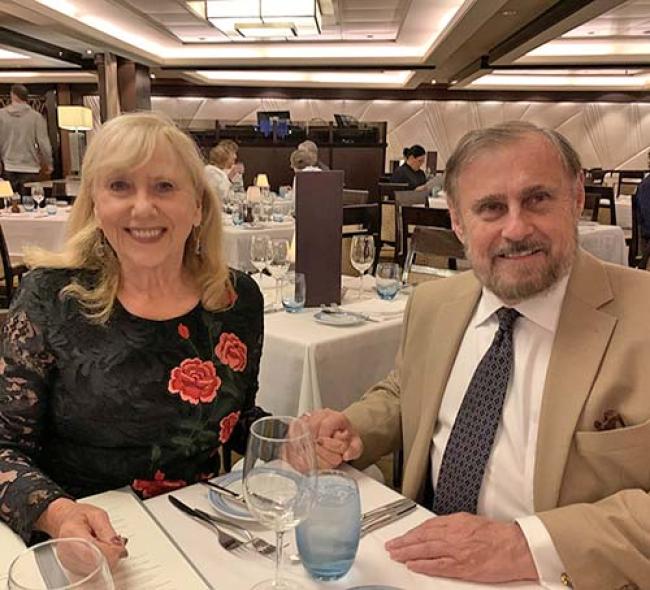 1969 
Richard O'Leary retired in 2016 as a respiratory therapist, having worked 35 years in an open heart and trauma unit. In 2012, after serving for 19 years, he retired from the Orthodox Christian priesthood. Richard received a doctor of psychology and a pastoral counseling certificate on Sept. 28, 2019, from California Southern University.
1973
Stephane Ziegler Parker began private practice at Southpark Psychology with specialties in complex trauma and chronic pain management.
1975
Margie Dybicz Folkers retired in December 2018 after 40 years in auto finance (30 years with Ford Motor Company).
1976
Cecil Youngblood was promoted to dean of students at Beloit College.
1981
Joy Vock deLeon was promoted to associate dean of students at Beloit College.
1982
Miriam Anderson retired from teaching in June 2019. She taught in Davenport, Iowa, schools for 26 years: 16 in elementary music and 10 in second grade.
Diane Oak Wallner retired from Longfellow School, Buffalo Grove, Ill., from her position as library media center director.
1984
Tim Carlos Anderson published a nonfiction narrative in the field of restorative justice titled "There is a Balm in Huntsville," in 2019. He also is an ELCA pastor.
Stephen Wharton retired in October 2019 after 34 years of civilian service in the U.S. Air Force. Most recently, he served as the requirements chief and deputy branch chief for Specialized IT Contracting for the Air Force Material Command at Wright-Patterson AFB in Dayton, Ohio. During his career, he earned numerous performance and special act award, including the Air Force Exemplary Civilian Service Medal and the Air Force Meritorious Civilian Service Medal. In retirement, he is pursuing a special project in support of the Air Force Research Laboratories at Wright-Patterson.
1985
Ellen Kuhlmann wrote a field guide titled "Trees and Shrubs of the Pacific Northwest," published by Timber Press, with photographs by Mark Turner.
2000
Emily Isaacson had a son, Phillip Valentine Snyder, on Dec. 6, 2019. Emily is director of the honors program, chair of the English department, and associate professor of English at Heidelberg University, in Tiffin, Ohio.
Rebecca Amundson Wilson renewed her board certification as a pediatric clinical specialist in physical therapy. She is president of her local IEA-NEA union.
2006
Kristen Meyer married Brandon Beardsley on July 19, 2019.
2009
Kyle Severson was called to serve as an associate to the bishop of the Metropolitan Chicago Synod.
2010
Matt Pelton married Jordan Elise Garrett on June 16, 2018. He was selected to the Emerging Leaders Class of 2020 at the Chicago Council on Global Affairs, and was inducted into Central Catholic High School's Athletic Hall of Fame in February 2019.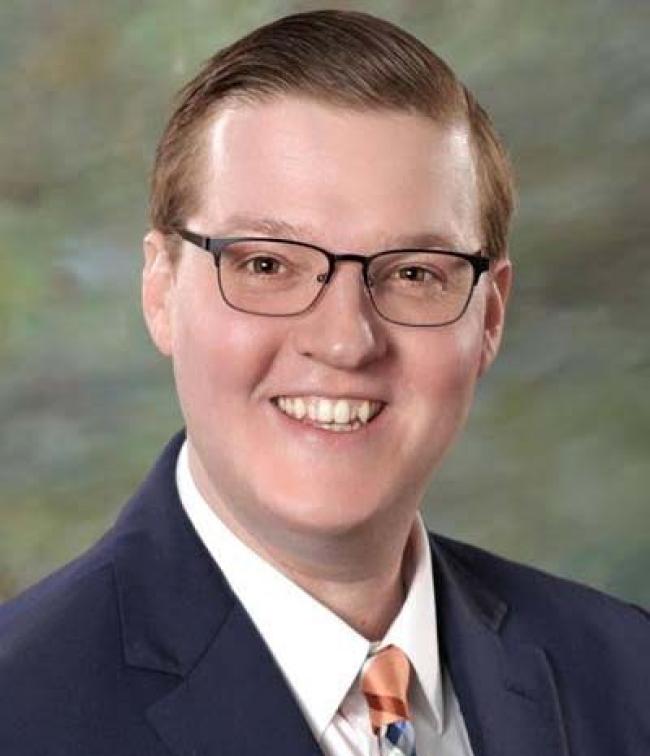 2011
Brian Tuinenga is a new deputy prosecutor for Cass County, Ind. He will prosecute Level 6 felony drug and domestic violence cases in Superior Court.
Lucas and Shannon Haan Westblade had a daughter, Adelheid "Heidi" Westblade, on Oct. 15, 2019.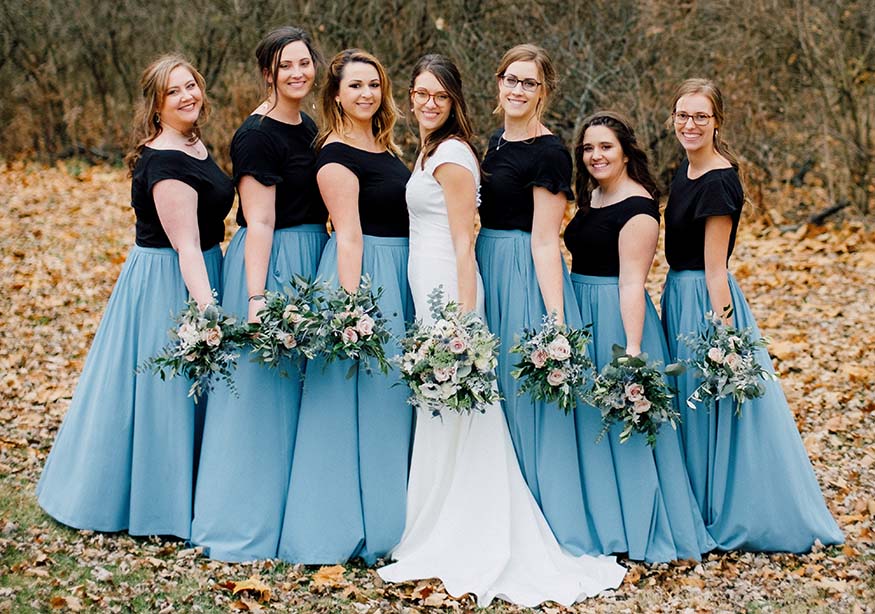 2013
Leigh LaSota married AJ Grimberg on Dec. 8, 2019.
2014
Katie Kornaus completed the 2019 Ironman Wisconsin competition. She is a Spanish teacher at Edgewood High School in Madison, Wis.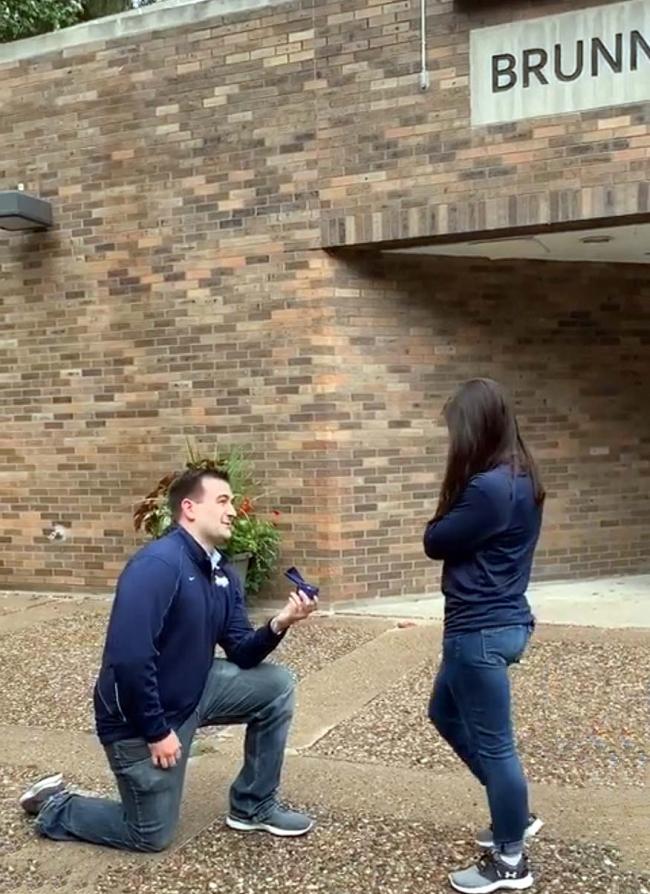 2016-2017
Samantha Noble '16 and Zachary Peruski '17 became engaged on campus during Homecoming 2019. Samantha is a Spanish teacher and head cheer coach at Moline (Ill.) High School, and Zach is a software developer for Modern Woodman of America. They will be married at Augustana in November 2020.
Deaths
Notices received as of Jan. 3, 2020.
Mark Thomas '44 on Dec. 18, 2018.
Florence Carlson '44 Wertz on Dec. 9, 2019.
Martha Johnston '48 Lemen on Nov. 9, 2019.
Marjorie McAllister '48 Swanberg on Nov. 28, 2019.
Ruth Backels '48 Knutson on Mar. 2, 2019.
Mary Von Ach '50 Snowden on Nov. 17, 2019.
Betty Schultz '53 Tomlinson on Dec. 9, 2019.
F. Bruce Anderson '59 on Dec. 5, 2019.
David Clark '64 on Sept. 24, 2019.
Mary Stearns '70 Lamb on April 14, 2018.
Kenneth Baker '77 on Dec. 9, 2019.
Jay Friestad '81 on Nov. 16, 2019.
Gena Guttschow Wagner '86 on Nov. 29, 2019.
Craig Wills '04 on April 1, 2019.