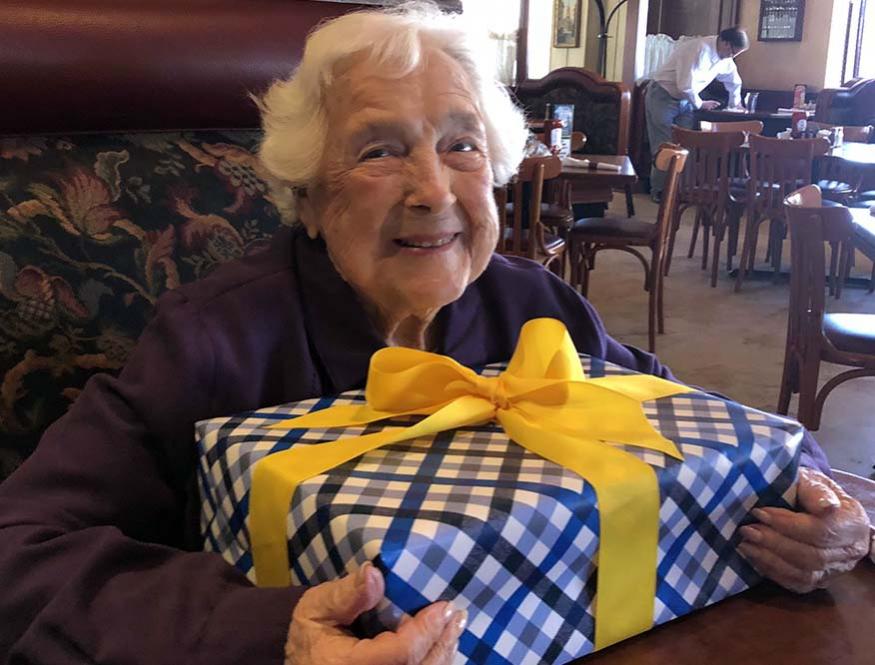 News
Class Notes
Received as of March 27, 2020
1939
Ruth Robinson Hanna celebrated her 102nd birthday in December 2019.
1968  
Richard Vantrease is a licensed marriage and family therapist working part-time seeing clients at Samaritan Counseling Services of the Gulf Coast in Sarasota, Fla.
1974  
Ann Osborn Austin was named Rock Island Junior Board Mardi Gras Queen in February 2020.
1975  
Bill Allee retired as Rock Island Alleman High School's tennis coach. Allee was No. 1 on the Augie tennis team, qualified and participated in three NAIA National Tournaments, coached the Augustana men's tennis team to CCIW titles in 1981, 1982, 1983, 1984 and 1985 (the 1981 team becoming the first CCIW team to sweep all six singles and all three doubles divisions), and, with being on three CCIW title teams as a player, has been a part of eight CCIW title teams at Augie as a player and a coach, the most in Augie history. After a long coaching career, he is perhaps the only coach in the Quad-Cities who has won titles at the four-year college level (Augustana), the two-year college level (Black Hawk), the high school level (Moline and Alleman), and the middle school level (Wilson).
1978  
Denise Hogbin Novak retired from Carnegie Mellon University Libraries after 28 years as acquisitions librarian.
1984  
Ben Pothast works for the Peninsula Pulse, Door County, and was recently featured in its "Behind the Page" section.
Douglas Roegner was elected to the board of the Winnebago County Medical Society. Dr. Roegner practices general urology with a special interest in the treatment of benign prostatic enlargement and kidney stone disease.
1985  
Heidi Huiskamp Collins was honored with the 2020 Athena Award from the Iowa-based Women Lead Change.
1986  
Ellen Pogacnik Dutton published a book, a conservation story called A Tree for a Year.
1991  
Kenneth (Chris) Holford will be provost and vice chancellor for Academic Affairs of Purdue University Northwest (PNW), effective May 11. He currently is dean of the College of Engineering and Sciences and a professor of biology, and has been with PNW for more than 18 years.
1993  
Jennifer Kruchten is the finance director for Goodwill Industries of Northern Illinois.
Michelle Lebo Morse was named the Bettendorf (Iowa) School District superintendent.
2000  
Joy Muskovin Bauman earned her doctorate in the education administration from Aurora University in August 2019. She is the director of K-12 curriculum and instruction for the Belvidere (Ill.) School District.
Tim Travis was named vice president of sales for medical computer cart manufacturer CompuCaddy.
2001  
Ryan Ignacio was named the Glen Ellyn Chamber of Commerce District 41 Educator of the Year. He is a third-grade teacher at Abraham Lincoln School.
2004  
Karen Wood Wolner had a daughter, Penelope (Poppy) Juliet, on Sept. 26, 2019 (Nick; Maisie, 3).
2005  
Dawn Crowther Jonckowski wrote a sci-fi novel, The Weight of Stars and Suns, which was released on Feb. 25, 2020.
2006  
Tom McIntire is vice president, trust officer at F&M Bank, Galesburg, Ill.
Ida Hallin Söderqvist had a daughter, Märta Rut Otilia, on Nov. 25, 2019 (Svante Söderqvist; Gustav (8) and Ivar (6). Ida is a medical resident at Danderyds Hospital in Stockholm, Sweden.
2008  
Kate Otter Anderson earned National Board Certification in December 2019. She teaches first grade at Concrete Primary School in Powdersville, S.C. She and her husband, Michael, have two daughters, Ellie and Charlee.       
Emily Johnson had a daughter, Edith "Edie" Louise, on Nov. 29, 2019 (Ian Cawley).
Joann Walker received the Distinguished Mentor in Residency/Fellowship Education Award from the Academy of Physical Therapy Education. She is a physical therapist with the Ohio State University Wexner Medical Center.
2009  
Brandon Cheek had a son, Connor, on June 4, 2019.
Annette Zapolis Hutto had a daughter, Lydia, in February 2020.
Kelley Semens Manteo had a boy, Archer, on Jan. 31, 2020 (Jason).          
Lucie VanHecke had a daughter, Juniper, in January 2019 (Sean Turnipseed).
2010  
Jake Glimco and Emily Timmons Glimco '13 had their second son in January 2020.
2011  
Matthew Peters is volunteering at the Field Museum in Chicago as an "engineering expert in biological mimicry." He teaches 50-100 children every Monday.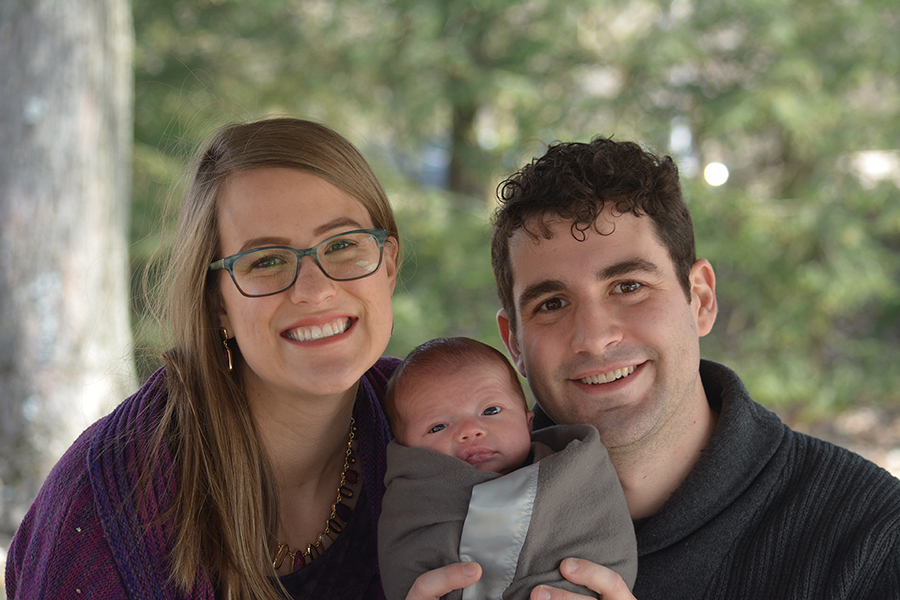 2013  
Christopher Carter is director of the Results Management Office for SwedishAmerican in Rockford, Ill.
Angela Bahls Cummins and Nick Cummins had a son, Oliver James Cummins, on Feb. 5, 2020. 
Emily Timmons Glimco and Jake Glimco '10 had their second son in January 2020.
Jennifer Schroder is the social media coordinator at MindFire Communications in Le Claire, Iowa.
James Steele is an engineer at AbbVie Inc. 
2015  
Kimberly Khuen was promoted to associate product manager at American Hotel Register Company, Chicago.
Deaths
Received as of March 27, 2020
Harold Sandberg '40 on March 23, 2020.
Margaret Sinnett '46 Flynn on Feb. 9, 2020.                    
Shirley Tull '46 Holmer on Aug. 5, 2018.              
Arlene Hedberg '48 Johnson           on Feb. 16, 2020.                 
Jean Beck '51 Downing on Feb. 22, 2020. 
Roy Larson '51 on Feb. 25, 2020.               
Victor Mayer '52 on March 13, 2020.        
Martin Anderson '54 on Feb. 13, 2020.    
Orda Hansen '54 Stankee on Nov. 4, 2019.          
Jerry Anderson '55 on Feb. 9, 2020.                      
Lois Hawk '55 Florence on Feb. 6, 2020.   
Marilyn Swanson '56 Pearson on Jan. 2, 2018.    
Rose Marie Read '59 Burwell on Jan. 26, 2020.   
A. Benjamin Jasper '59 on Jan. 31, 2020.
A. Christine Carlson '61 Bergren on March 22, 2020.                 
Duane Olivier '62 on Jan. 27, 2020.
Philip Hall '63 on March 13, 2020.
Richard Stahl '63 on Feb. 19, 2020.           
Gail Alexander '65 Bell on March 12, 20202.       
James DeJovine '65 on Jan. 10, 2015.                    
Bonnie Johnson '68 Nelson on Feb. 10, 2020.                  
Kimber Eastland '75 on Jan. 29, 2020.                 
Donovan Robertson '78 on March 23, 2020.
L. Kathryn McCabe '82 Shirley on Jan. 25, 2020.             
Sandra Miller '85 Sohr on Oct. 23, 2019.              
Steven Immesoete '91 on Feb. 6, 2020.