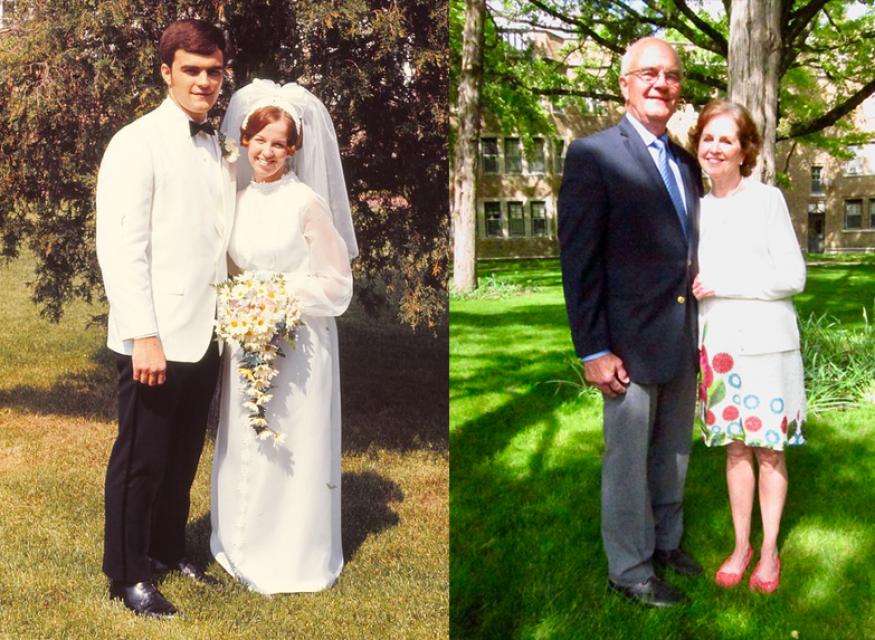 News
Class Notes
Notices received as of June 4, 2020.
1971
Robert Blew and his wife, Julie, were married by Pastor Richard "Swanie" Swanson in Ascension Chapel on May 23, 1970. They returned on May 23, 2020, to have a 50th wedding anniversary photo taken at the same time of day, from the same angle, in front of the same cedar tree in Founders courtyard.
1985
Don Faust's original piece, titled "Bang!," was selected to be featured in the virtual Playwright's Festival at Augustana on May 9.
1987    
Kurt Kreiter retired as the activities director at Central DeWitt High School after 33 years. He spent 25 years in the classroom, teaching biology, anatomy and physiology. He won 216 dual meets in 20 years as the school's wrestling coach. After 14 years as an assistant football coach, he earned a 60-45 record in 11 years as the head football coach.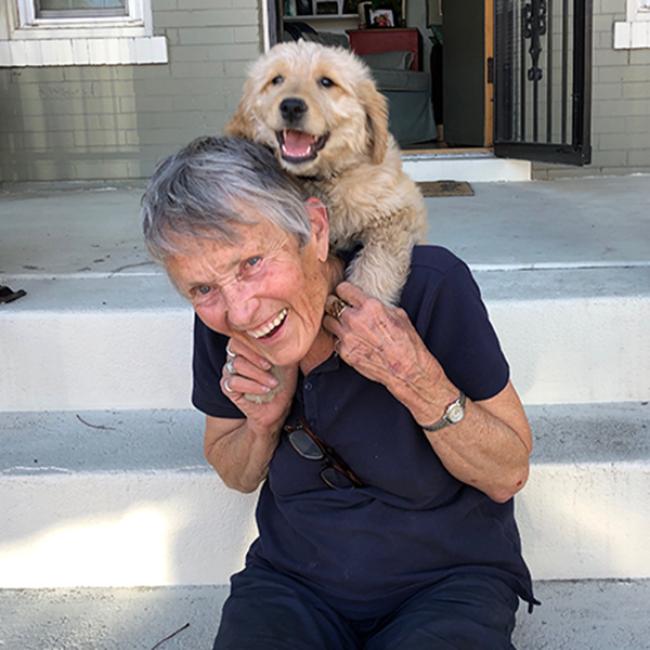 1988
Paul Dunn is the head coach of the Albert Lea High School (Minn.) varsity football program.
1989
Laura Townsend offers "Albums of Hope" to medical professionals on the frontline, elderly who are isolated, and those struggling with mental challenges during the pandemic. The pocket-sized photo albums are filled with inspiring quotes and photos. Email albumsofhope@gmail.com to have an album sent to someone. Laura founded the non-profit nine years ago.
1992
Kim Johnson has joined Northeastern Vermont Regional Hospital's Women's Wellness Center.
1994
Julio César Valdez was sworn in as an associate judge for Kane County, Ill., in December 2019. He had a son, Diego Emiliano, in November 2019 (Maria).
1997
Wayne Sutton recently began his post-doctoral studies at the Harvard Graduate School of Education. He is the family engagement and special services coordinator at the Denver School of Science and Technology.
1999
Greg Klingel is a dentist with Desert Sun Dental in Quincy, Wash.
2001
Elizabeth Newell had her fourth daughter in January 2018. She is an assistant professor, Pediatric Critical Care, and a pediatric intensivist at the University of Iowa Stead Family Children's Hospital. She also studies traumatic brain injury in her lab.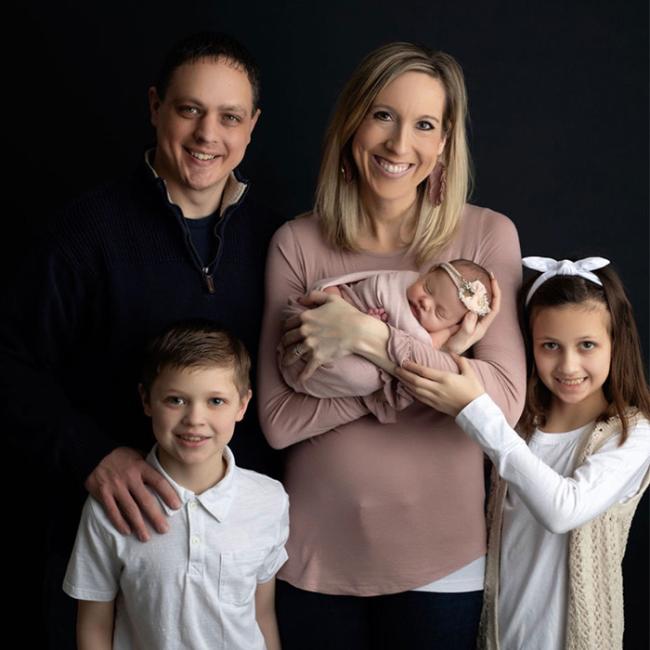 2002
Valerie Duncan Larsen and her husband, John, were married on Dec 30, 2017; they had a daughter, Ella Joy, on Jan. 27, 2020. Valerie also has two stepchildren, Sadie and Payton. She is a speech pathologist in early childhood for the Plainfield (Ill.) School District.
2003
Matthew Jennings had a daughter, Ellie, in January 2020 (Mary; Jack, 2).
2004    
Katie Bohr Swiniuch had a son, Dylan Daniel, on March 19, 2020 (Bill; Liam and Connor).
2006    
Amanda Lukasik Hughes is an assistant principal at Fremd High School in Palatine, Ill.
2007
John Hughes is music director for the Chicago Master Singers.
2010
Colleen LeMaire Leonardo has written six children's books in The I HAVE Series; her latest one is I Have To Stay Home: A Kid-friendly Story About The COVID-19 Pandemic.
2016
Kelsey Binggeli earned her Doctor of Optometry on May 8, 2020. She received the Dr. Charles Shick Contact Lens Award.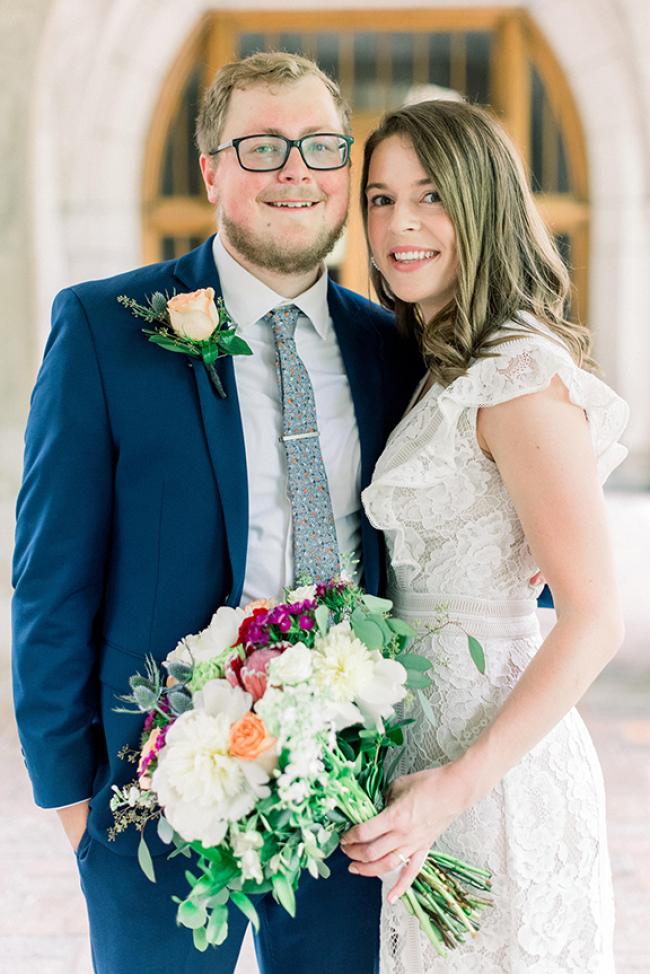 2017
Maggie Barnes had a son, Warren Allan Blegen, on Feb. 2, 2020 (Cam Blegen).
2017 and 2018
Kirby Stockwell '17 and Chris Wilson '18 were married on May 24, 2020, in Founders courtyard. Kirby is a social media and public relations specialist at Augustana, and Chris is an admission counselor at Monmouth College. (This ceremony was held the day after Robert '71 and Julie Blew were photographed for their 50th wedding anniversary in the same location in Founders courtyard! See Class of 1971 note above.)
Deaths
Notices received as of June 4, 2020 
Laverne Ziegler '47 on May 15, 2020.
Donald Tolmie '50 on May 26, 2020.    
Lloyd Lindquist '51 on May 21, 2020.    
Harland Johnson '52 on Nov. 1, 2019.    
Richard Kall '52 on May 17, 2020.    
Robert Koch '52 on April 29, 2020.
Stephen Benson '61 on April 18, 2020.    
David Pedersen '61 on May 7, 2020.    
Lawrence Moburg '62 on May 8, 2020.    
Lance Lindquist '63 on Jan. 2, 2019.    
Carol Newton '67 Page on May 14, 2020.        
Gary Isaacson '69 on May 24, 2020.    
Christopher Guest '81 on May 19, 2020.        
Michael Maloney '12 on May 21, 2020.