Notices received as of Dec. 3, 2021.
1971
Kenneth Stottler retired from Southern Nevada Public Health Laboratory as a clinical laboratory scientist after more than 40 years working in hospital and public health microbiology.
1972
Lou Coatney won the U.S. Army's Directorate of Simulation Education-sponsored online war game tournament, which used the now-classic game Battle for Moscow, designed by Frank Chadwick '71.
1973
Carol Noren's fourth book, "On to Perfection: Nels O. Westergreen and the Swedish Methodist Church," was published by Wipf and Stock in October 2021. 
Kevin Novak received the Order of the Rising Sun for his contribution in strengthening the national defense relationship between Japan and the United States.
1982 
Barbara Rutherford France was ordained as a minister of the Gospel of Jesus Christ in the Church of the Nazarene in April 2021. She is the pastor of evangelism and care at the Susanville Church of the Nazarene in Susanville, Calif.
1984
Karl Johnson of rural Altona, Ill., announced his candidacy for Knox County resident judge, running as a Republican.
1988
Angie Hoppes Normoyle announced her candidacy for Illinois' 17th Congressional District, running as a Democrat.
1991
Amy Rector is principal and SVP, content strategy at PGI Partners, Inc., in Indianapolis, Ind.
1994
Jennifer Pheiffer Von Kaenel is director of development for corporate relations for Western Illinois University.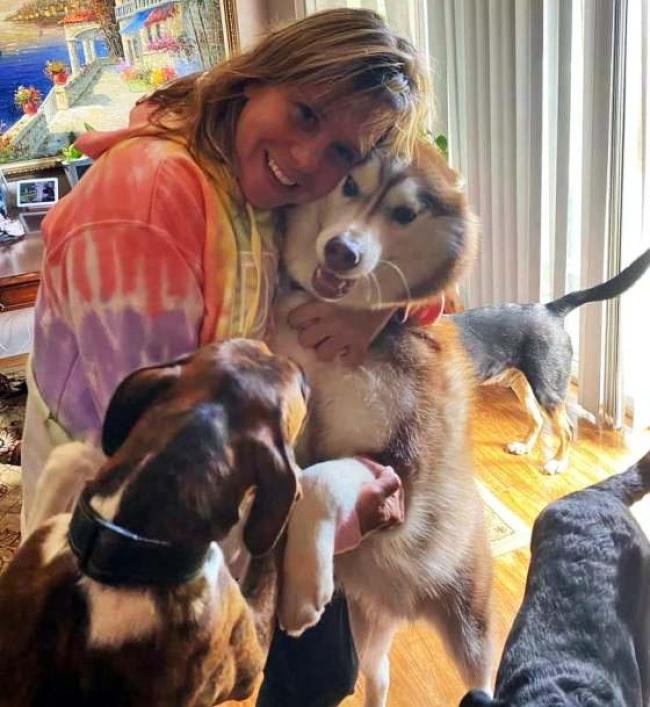 1996
Lisa Jech Holland owns Cozy-Pawz Accommodations, LLC, in Romeoville, Ill.
2001
Jaime Reiter Kroeger is the director of human resources and equity for the Muscatine Community School District.
2002
Matthew Jonker married Angela David on Aug. 9, 2020. They had a daughter, Molly Joelle, on May 12, 2021.
2003
Sheila Nguyen Ryan completed a Ph.D. in health economics and health services research from University of Texas Health Science Center, School of Public Health.
2006
Sarah Kirberg Lickus had a son, Jack, on Nov. 1, 2021 (Steven; Grace and Kate).
2008
Clyde Andrew Walter serves as the chief growth officer at The Josselyn Center, a community mental health agency in Northfield, Ill.
2009
Kyle Severson is associate to the bishop and director of candidacy, mobility, and roster for the Metropolitan Chicago Synod of the ELCA. In addition to his areas of program leadership, he relates to all congregations in Lake County and near West Suburban Cook County.
2010
Ashley Crawford Negele had a daughter, Elizabeth "Libby" Evelyn, on Sept. 9, 2021 (Allison, 2).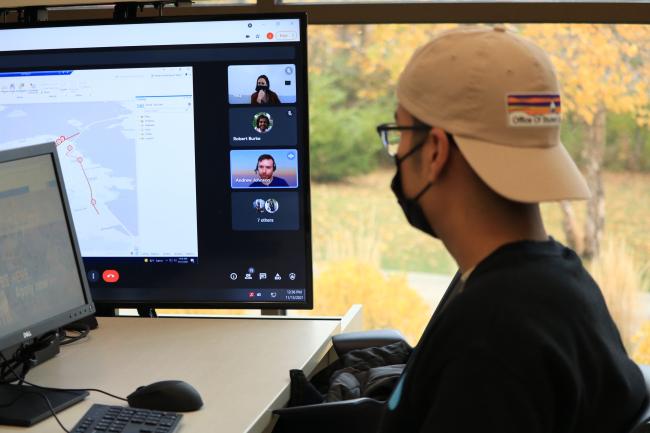 Andrew Johnson, senior product engineer – scene layers at ESRI in Redlands, Calif., talked about GIS careers and led virtual workshops on 3D modeling (reef ecosystems) and 3D animation (urban planning) for Augustana students on Nov. 13.
2012
Kimberly Coakley Tomaw and Andrew Tomaw had their second child in November 2020.
2014
James Stratton is the chief investigative reporter and fill-in anchor at KCCI in Des Moines, Iowa. He was formerly at WREX-TV and recently was nominated for three regional Emmy awards for his work there.
2015
Sarah Ritter is a reporter for the Kansas City Star. She was formerly with the Quad City Times and WVIK.
2016 
Nelly Cheboi, cofounder and CEO of TechLit Africa, was honored as a social impact leader in Forbes magazine's annual "30 Under 30" list for 2022. TechLit Africa redistributes recycled technology to build computer labs in African schools. With 4,000 students and 20 teachers, the organization has built 10 computer labs in rural Kenya and is working on the next 100 computer labs.
Benjamin Payne is the Savannah-based reporter for Georgia Public Broadcasting, where he covers Coastal Georgia. Prior to coming to Savannah, he freelanced in Bellingham, Wash., for public media outlets including NPR, Marketplace and PRX.
2019
William Ingalls is the investigative reporter at WREX-TV in Rockford, Ill. He joined the team in 2019 as a photographer.
Joshua Iyer completed his master's degree in music theory and composition at the University of Illinois at Urbana-Champaign.
Christine Vincent Taylor and her husband, Isaac, are both Master of Divinity students at Lutheran Theological Southern Seminary, and are seeking Lutheran ordination. Christine is the vicar at Mt. Tabor Lutheran Church.
2021
Kayla Dillon is an associate research specialist for the School of Pharmacy at the University of Wisconsin-Madison.
Deaths
Notices received as of Dec. 3, 2021
Lloyd Nelson '46 on April 8, 2021.
Myrna Kucera '48 Strafford on Oct. 17, 2021.    
Elaine Johnson '50 Selander Tockston on Oct. 23, 2021.    
Don Schaefer '51 on Oct. 27, 2019.
John Milton '52 on Nov. 24, 2021.    
Jerady Carter '61 Hawkins on Sept. 20, 2021.    
Roger Jansson '67 on Oct. 18, 2021. 
Kenneth Nordstrom '67 on Oct. 24, 2021.    
Stephen Simmon '67 on May 8, 2020.
Patrick Bell '69 on Oct. 10, 2021.    
Terry Carlson '69 Franklin on Aug. 4, 2018.    
Cynthia Carlson '79 Boyenga on July 8, 2021.
Patrice Mahl '76 Madison on April 24, 2020.
James Wheeler '80 on Oct. 30, 2020.