1977
Charlie Abplanalp has played violin for every Riverfront Pops concert in the Quad Cities since it debuted in 1983.
1978
Sheena Bradley Marsh retired from Berkeley School District 87 after 23 years teaching elementary special education.
1979
Spencer Miller retired as managing director of NFP Property And Casualty Services. 
Sue Fleischman Rector retired from Augustana, after 38 years of service to the college. 
1987
Kirk Bednar was named 2022 Tennessee City Manager of the Year. The City of Brentwood has been incorporated for 53 years. Bednar was hired as Brentwood assistant city manager in 2000 and selected as its manager in 2013.
Craig Bowron has written a book, "Man Overboard! A Medical Lifeline for the Aging Male," published by Mayo Clinic Press. He is a board-certified internist and primary care physician in St. Paul, Minn.
1992
Keith Cherkauer is the director of the Indiana Water Resource Research Center on the Purdue campus by Purdue University, where he is a professor of agricultural and biological engineering. Cherkauer holds a master's from the University of Colorado Boulder and Ph.D. from the University of Washington.
1995
Dawn Lambert Secketa is the principal at St. Joseph Catholic Academy in Kenosha, Wis.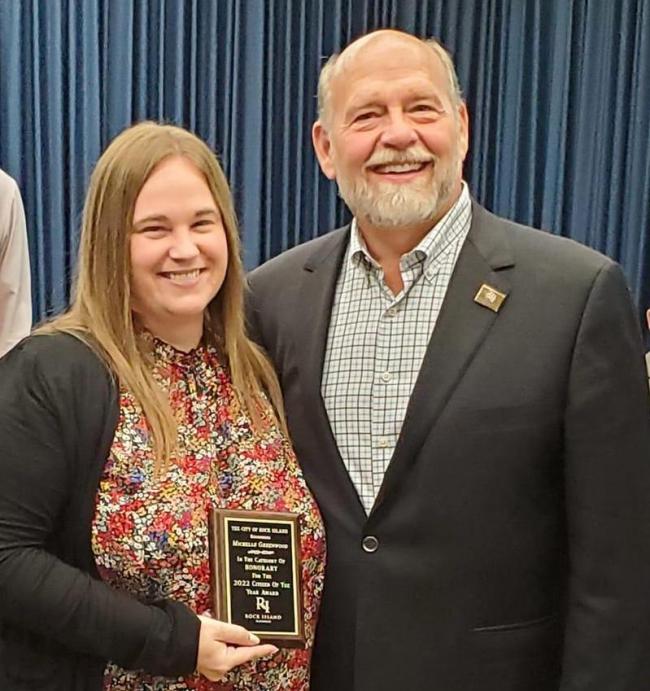 2002
Michelle Leonard Greenwood received the 2022 Citizen of the Year Award from the City of Rock Island, in the Honorary category, which is available for a person/organization who does not reside in Rock Island but has contributed to the good of the community. She has taught English at Rock Island High School for more than 20 years.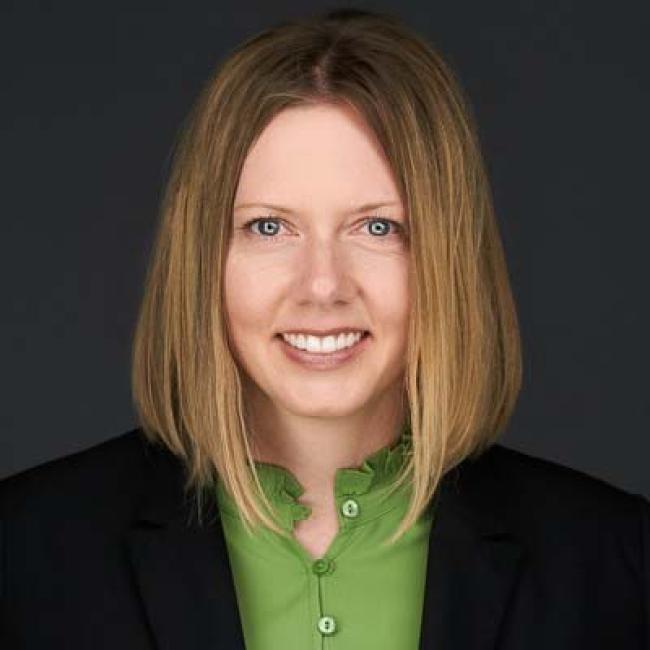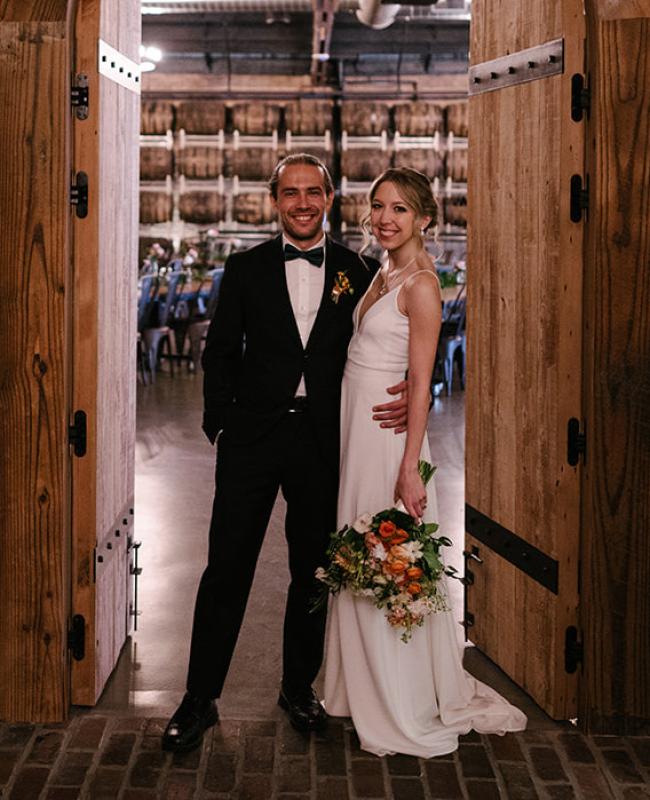 Julie Anderson Kulovits will fill a vacancy on the Wheaton, Ill., District 200 Board of Education.
2011
Jenn Misewicz and Tim Faith were married on March 19, 2022.
2013
Emma Baldwin is a parks animal keeper at the Orange County Zoo in Orange, Calif.
Emily Bender Ferguson earned a master's in music education from the University of Illinois at Urbana-Champaign.
2017
Anne Hopkins was promoted to internal audit manager at Legal & General Investment Management America (LGIMA), Chicago.
2004
Brett Lewis was promoted to head of sales and digital for the BMO Harris Bank North American Customer Contact Center.
2007
Melissa Cinquegrani-Pence had a son, August Jackson Pence, on May 30, 2022.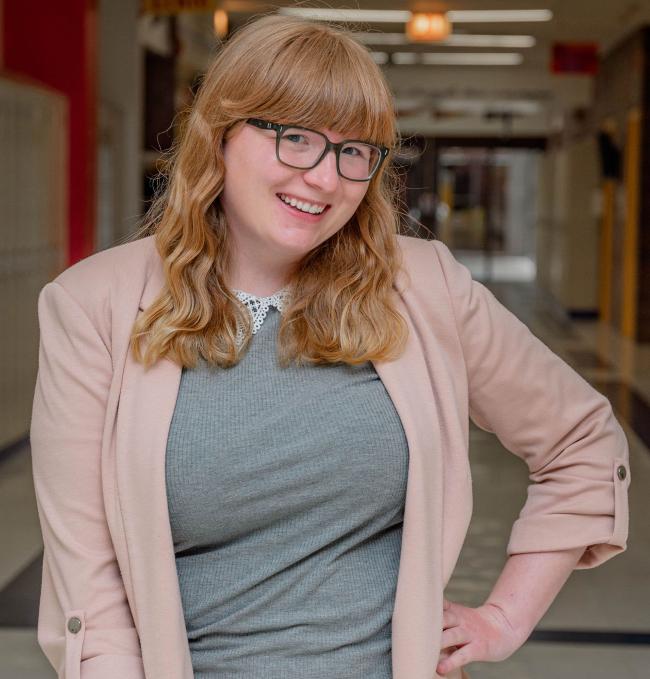 2020
Katie Hogan started as a development associate in November 2021 at North Lawndale College Prep and was promoted to manager of development and external partnerships in July 2022.
Allessandra West will present a session titled "Teaching Orchestra: The Human Connection" at the January 2023 Illinois Music Education Conference in Peoria, Ill.
2021
Russell McNab is a student aid counselor at Aurora University.
2022
Rodrigo Ayala is an operations coordinator at Gain DAO crypto-currency denominated trading pools.
Laura Keenan is the Emerging Leaders manager for United Way Quad Cities.
Spencer Napiwocki is a staff professional at Geosyntec Consultants, Oak Brook, Ill.
Olivia Smith is a finance assistant for the Eric Sorensen for Illinois campaign.
Deaths
Notices received as of Sept. 1, 2022
Kenneth Peterson '49 on March 14, 2022.
Anna Isabelli Carlson '50 on Aug. 12, 2022.
*Dolores Carlson '50 Strombeck Jersild on June 16, 2021.
Richard Swanberg '50 on July 31, 2022.
Helen Anderson '55 Anderson on July 27, 2022.
Phyllis Lundeen '56 Carriere on May 16, 2022.
Gloria Ellison '56 Levin on May 3, 2022.
Richard Werner '57 on June 2, 2022.
Corinne Carlson '62 Rasmussen on May 3, 2022.
Nancy Broberg '63 Leaf on June 20, 2022.
Cheryl Olsen '65 Bernardini on Oct. 5, 2018.
Karen Smith '65 Narske on Aug. 11, 2022.
LaVerne Tolle '67 Waldbusser on Aug. 20, 2022. 
Lynn Lutzke '68 Lange on Aug. 4, 2022.
John Olson '69 on Aug. 18, 2022.
Joan Nicholson '82 Baril on Aug. 17, 2022.
Timothy Clark '85 on Aug. 15, 2020.
Anthony Merino '88 on Aug. 8, 2022. 
*Attendee