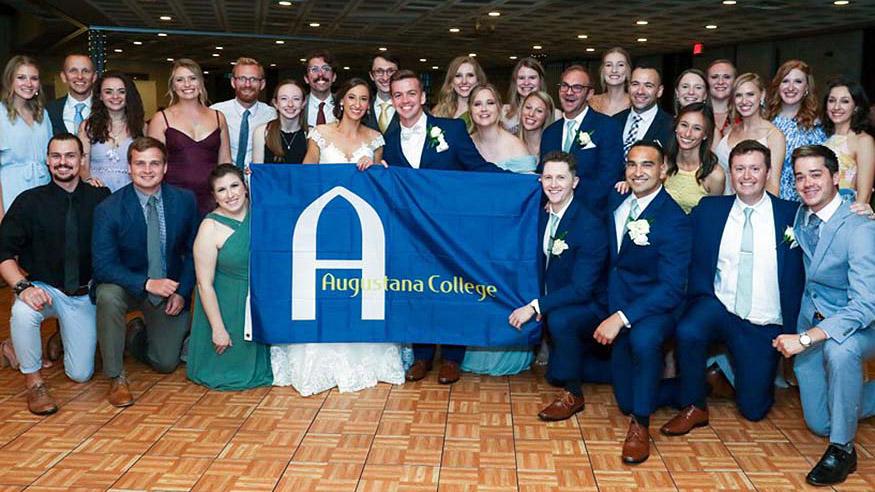 News
Class Notes
Notices received as of Jan. 4, 2023
1976
Mark D. Johnson retired after 28 years of federal service: seven years with the EPA and 21 years as midwest regional director for the environmental health arm of the CDC. Prior to that he served on the faculty of the Northwestern University Medical School and Robert H. Lurie Comprehensive Cancer Center.
1977
Judy Skinner retired on April 29, 2022, after 44 1/2 years with J.P. Morgan.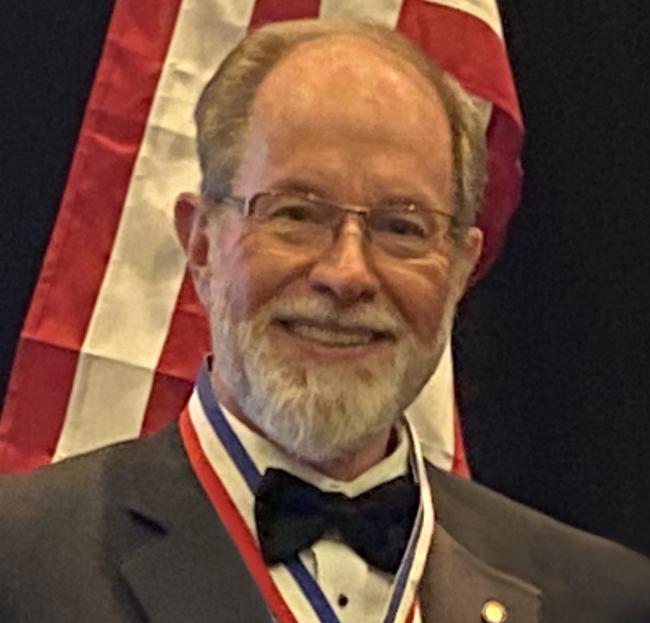 1979
Paul Obrock was elected by the Pierre Fauchard Academy (PFA) as the trustee representing the southeast region of the United States, Jamaica and Puerto Rico. The PFA is an international honor society for dentists promoting continuing education and leadership development. In addition to duties with the Board of Trustees, he will lend support to the leaders of the 11 sections within the region.
Paul Witkop retired after 27 years as lead pastor of Light of the Desert Lutheran Church, Cave Creek, Ariz. He is now serving part-time at Light of the Desert and serving on the Board of Directors of Hope 4 Kids International.
1986
Heidi Morlock Wolter retired on Sept. 30, 2022, after 23 years as midwest SVP corporate operations for the American Heart Association.
1991
Annette Kuhel Seabrook was appointed vice president, Orlando Health, and president, Advanced Rehabilitation Institute for Orlando Health.
2000
Emily Isaacson is director of the Integrated Studies General Education Program and the Life of the Mind Honors Program at Heidelberg University in Tiffin, Ohio.
2001
Sarah Carlson was named one of the Des Moines Register's "People to Watch in 2023" for helping lead the Practical Farmers of Iowa's work on several large state and federal initiatives to boost cover crop use and other conservation practices.
2003
Greg Simpson and Cara Kinnally '05 had a daughter, Ramona Lillian Kinnally-Simpson, in 2021.  
Heather Pilcher Stocking was promoted to vice president of human resources at Shaw Electric.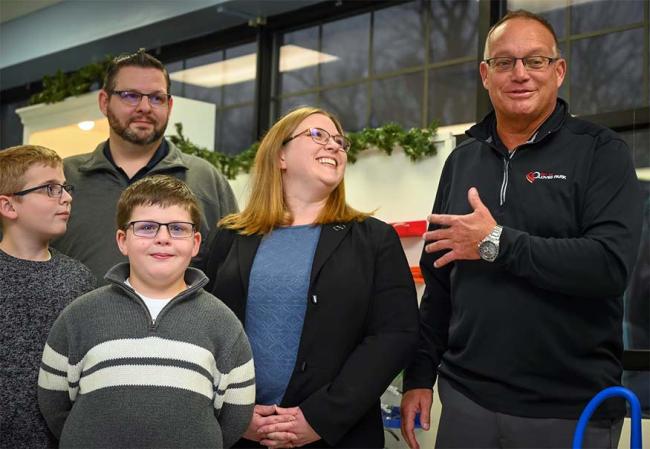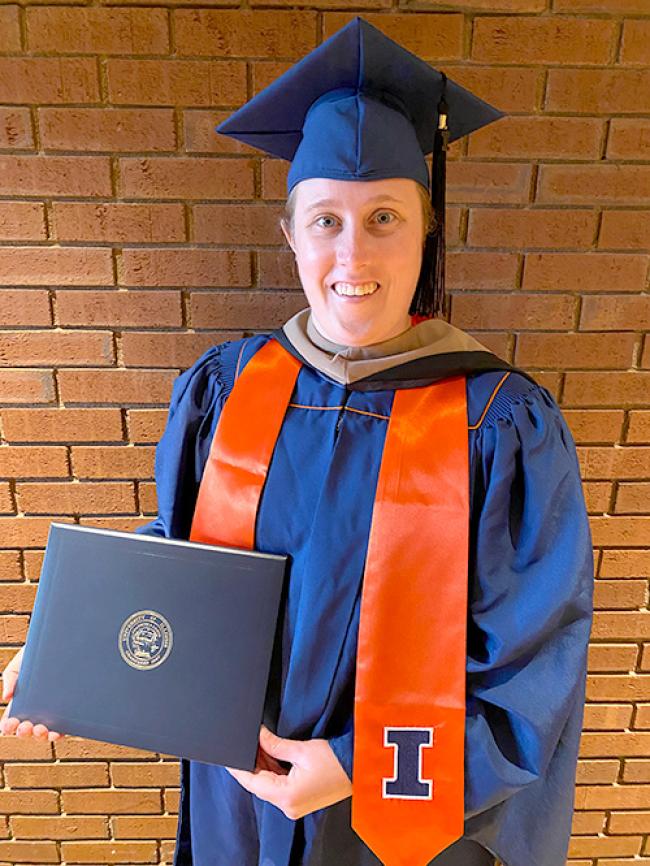 2004
Jennifer Dungan celebrated the grand opening of her own practice, Dungan Family Eye Care, on Dec. 17, 2022, in Loves Park, Ill.
2005
Cara Kinnally and Greg Simpson '03, had a daughter, Ramona Lillian Kinnally-Simpson, in 2021.  
2007
Rebecca White Gavillet had a son, Blake Baker Gavillet, on Oct. 11, 2021 (Julia).
2009
Lisa Linnenkamp Irey, after serving one year as interim, is now the director of technology for Des Moines Public Schools. She is the first openly trans/nonbinary person to serve as a district administrator for Iowa's largest public school district.
2011
Sarah Viager and Dave Hoffman were married on Nov. 13, 2022.
2012
Brittany Carr graduated in December 2022 with an MBA from Gies College of Business at University of Illinois Urbana-Champaign.
2013
Elizabeth Lefelstein is a SEO consultant for entertainment, technology and real estate corporations throughout California, including FOX Networks, Roku and Realtor.com. She's currently consulting for Apple and pursuing her executive MBA at the University of Southern California.
2019
Sarah Blount married Jacob Reilly on Oct. 23, 2021.
Amy Croft has received the Early Service Educator Award from the Illinois Music Educators Association (IMEA). She will be honored at the IMEA Conference on Jan 26 in Peoria, Ill.
2020
Justin Verlinden earned his master's in experimental psychology at the University of Kentucky. He will remain at the University of Kentucky in pursuit of a Ph.D. in experimental psychology.
2021
Tabitha Hoey graduated with a Master of Public Health with a concentration in social and behavioral Sciences from the University of Florida in December 2022.
2022
Annika Strack is attending Washington University (St. Louis School of Medicine), pursuing her master's in occupational therapy.
Deaths
Notices received as of Jan. 4, 2023
Barbara Boyles '50 Taylor on Dec. 17, 2022.     
Joyce Anderson '52 Saeger on Sept. 14, 2022. 
Richard Peterson '52 on Nov. 23, 2022.
Chester Peterson '54 on Sept. 1, 2016.
Pamelia Nordgren '55 on Sept. 29, 2022.
David Baker '56 on July 15, 2022.
Dorothy Selke '56 Karlson on Dec. 11, 2022.
John Kaser '56 on June 4, 2022.
Arvid Adell '57 on May 13, 2021.
Carol Johnson '57 Kopriwa on Oct. 10, 2022.    
George Dellos '58 on Dec. 1, 2022.    
*Charles Gabriel '58 on Dec. 8, 2022.
*Jay Hawkinson '58 on Dec. 16, 2022.
John Hendley '62 on April 3, 2022.
Thomas Guild '64 on Feb. 27, 2022.
Delores Revello '65 Fogleman on Dec. 6, 2022.
William Johnson '65 on Sept. 14, 2022.
John Wood '71 on Dec. 19, 2022.
Patricia Test '74 Warren on Aug. 21, 2020.
Rita Oost '75 Hagenbruch on Dec. 6, 2022.     
James Schwall '89 on June 19, 2022.
Eunbin Rii '98 on Dec. 1, 2019.
Janet Priniski '99 Sikma on Nov. 19, 2022.
Jeffrey Appel '01 on May 19, 2022.
*attendee