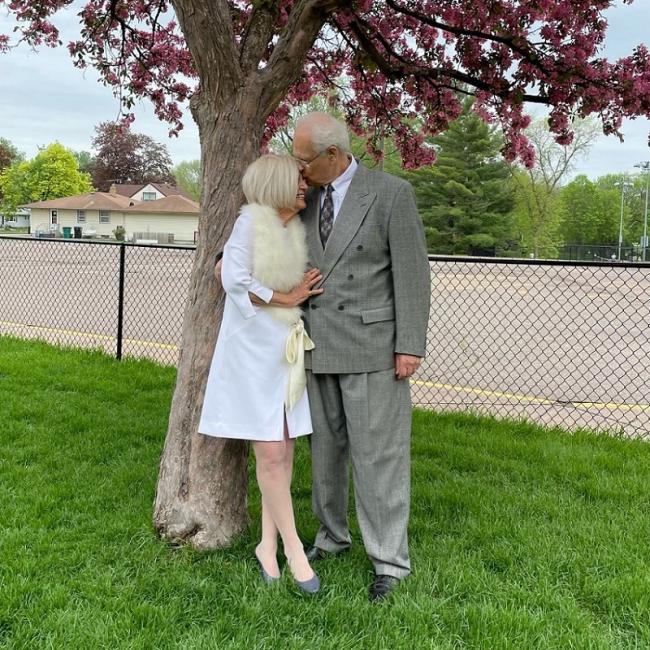 Received as of Aug. 4, 2023
1965
Tinka Kulzer Bloedow married Don Werdick on May 13, 2023. Tinka's deceased husband Otto and Don were longtime colleagues and friends.
1967
Ann Boaden writes fiction, poetry and articles that appear in a variety of literary journals and magazines (including on occasion the Augustana College Magazine!). Her YA novel, "Fritiof's Story," begun as a collaboration with the late Augustana geology professor Dr. Fritiof Fryxell, Class of 1922, was released in 2017 by Augustana Historical Society Publications.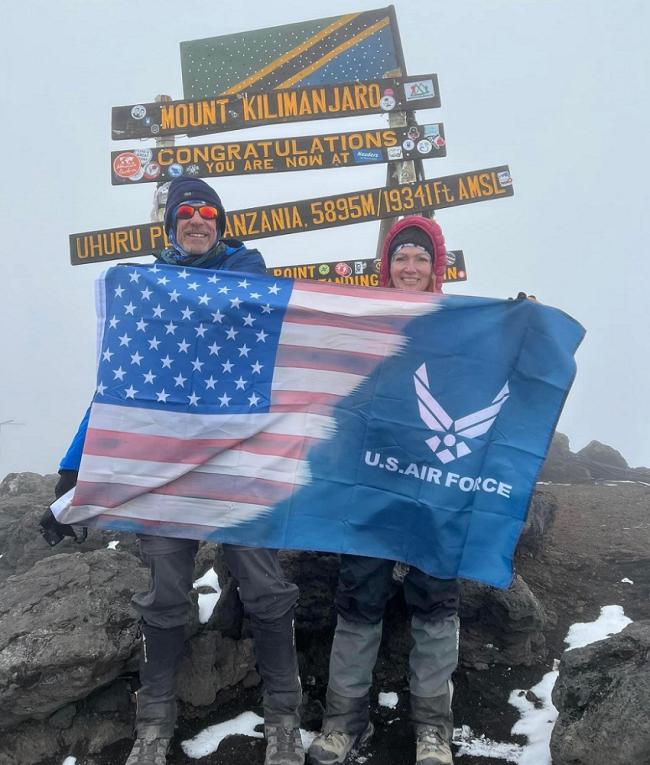 1975
Carl (Marty) Lindquist and his wife, Kim Conner, climbed Africa's highest peak, Mt. Kilimanjaro, in February (19,341 ft.). 
1980
Jeffrey Howell retired in January 2023 from Music and Arts after 23 years as an educational representative providing music instruments and services. Previous to that, he worked for 17 years in the brokerage industry.
Deborah Skowronski Howell retired in December 2022 as a senior regulatory specialist at Ecolab after 42 years in the chemical industry at Ecolab and Nalco Chemical Company.
1982
Ann McGovern Pedersen recently participated in a Summer Study Abroad Program in Bordeaux, France. The program was with College of DuPage, Glen Ellyn, Ill. She works part-time as the business office coordinator at Village of Glen Ellyn, Ill. She is also Augustana's 1982 class representative and will join the Augustana Alumni Association Board this fall.
Mark Pedersen works part-time at Penske Trucks, West Chicago, Ill. He is an active volunteer at Faith Lutheran Church and Glen Ellyn Food Pantry, both in Glen Ellyn.
1984
Lisa Morris Tierney retired from Brenart Eye Clinic in December 2022, after practicing optometry for 35 years.
1990
Melissa Schlosser Owens received her master's in biology from Miami University in December 2022, with a research focus in environmental conservation.
1993
Clark Collins was appointed by the governor as an inaugural member of the State of Wisconsin Physician Assistant Board.
2006
Brent Spitzer and his wife, Jessica, had twins Scarlett Jolene and Benjamin Van on Nov. 21, 2022.
2011
Taylor Pouliot Zelnio was named a Rising Star at the 2023 Women of Distinction Awards, by McKnight's Long-Term Care News. She is director of resident services at Crest Healthcare in Skokie, Ill. 
2014
James Stratton is an investigative journalist at WISN-TV in Milwaukee, Wis.
2016
Brittany Tommila is the director of the Almost Home Humane Society in Lafayette, Ind.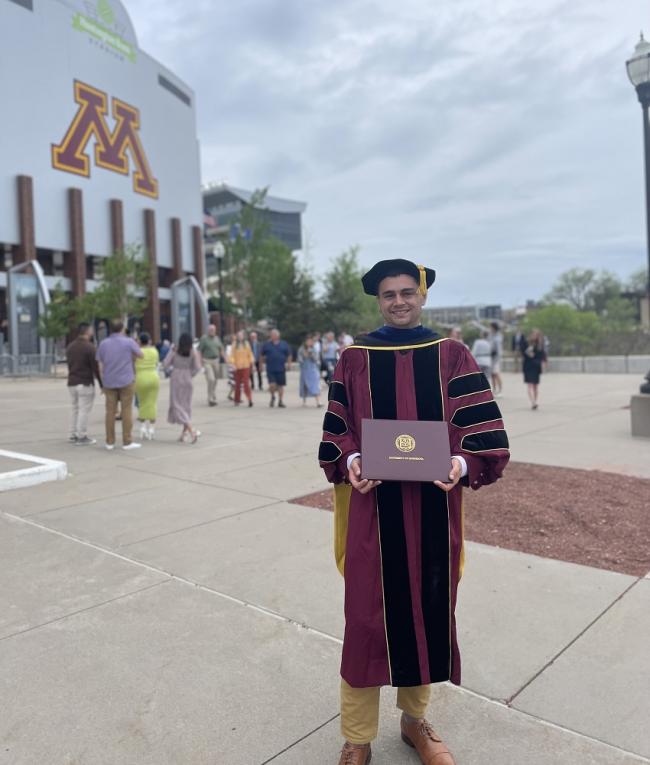 2017
Chris Saladin successfully defended his dissertation and graduated from the University of Minnesota with his Ph.D. in ancient history. He is an assistant visiting professor at Carleton College in Northfield, Minn., beginning this fall.
2020
Sean Cavanaugh was promoted to director of candidate development at Hire an Esquire after being acquired by Major, Lindsey & Africa in Chicago.
Alexis Karon graduated with a master's in environmental policy and management, with a specialization in environmental justice, from the University of California, Davis. He now lives and works in San Francisco, Calif.
Justin Verlinden was awarded the Enoch Gordis Research Recognition Award for outstanding graduate student research in psychology from the Research Society on Alcohol. He is a cognitive neuroscience Ph.D. student at the University of Kentucky.
Deaths
Received as of Aug. 4, 2023.
Marguerite Bishop  '46 Pierce on July 21, 2023.    
Doris Anderson  '48 Hawkins on March 10, 2023.    
Barbara Betke  '50 Matsen on July 18, 2020.    
Wayne Simonsen  '50 on June 8, 2020.     
Glenn Flora  '51 Calisch on July 12, 2023.    
Marilyn Ekdahl  '51 Ravicz on April 13, 2023.
*Howard Thompson  '51 on July 5, 2023.     
*Phyllis Bood  '52 Anderson on April 30, 2023.     
*Carol Gustafson  '56 Eckdahl on Oct. 23, 2022.    
Marilyn Spangler  '56 Hessen on March 9, 2019.
Sharon Pierce  '56 Mann on June 27, 2023.        
*Donald France  '57 on March 7, 2023.    
Charles Green  '57 on Dec. 12, 2021.     
Carol Nordine  '57 Schweizer on Aug. 26, 2022.    
Thomas Johnson  '59 on April 7, 2023.    
Marilyn Turnquist  '60 Molen on June 2, 2023.    
Gary Colburn  '61 on Feb. 23, 2023.     
Judith Brown  '61 Johnson on July 8, 2023.    
Dorothy Stenman  '61 on March 28, 2023.     
Alice Hansen  '62 Wilkens on June 17, 2023.         
*Donald Fredrickson  '63 on July 5, 2023.    
Naomi Anderson  '64 on July 25, 2022.    
Charlene Skripsky  '69 Engstrom on July 6, 2023.    
Michael Pairn  '70 on July 23, 2023.    
Thomas Christell  '73 on April 14, 2023.    
Donald Rawhoof  '73 on Feb. 4, 2019.    
Robert Ogilvie  '75 on July 4, 2023.    
Denise Dahlke  '82 Arpino on July 3, 2023.    
Carol Fuge  '82 Urbanik on July 25, 2023.    
*Attendee