Notices received as of Sept. 5, 2023
1970
Ray Schroeder received the honorary doctorate in Humane Letters on May 23 at the 2023 Commencement Ceremonies of the University of Illinois Springfield (UIS). He is professor emeritus of communication at UIS and continues as senior fellow for the University Professional and Continuing Education Association (UPCEA). In July, he was honored with an inaugural national award by UPCEA — the Ray Schroeder Leadership Award for the Advancement of Digital Learning.  
1988
Donna Knurek-Soderman completed her administrative services credential in June. She is employed by the Alvord Unified School District in Riverside, Calif., as a secondary instructional coach.
1995
Kristina Hansen Boardman was appointed deputy secretary of the Wisconsin Department of Transportation, making her the agency's first woman to serve in the role.
1997
Mark Nelson is the director of track & field and cross country and head track coach at Knox College in Galesburg, Ill.
Audrey Wheeler Adamson is the executive director of the Career Center and Quad Cities Outreach at Western Illinois University.
2011
The literary magazine Julia Nusbaum founded, HerStry, was featured nationally on The Babblery and on the PRX exchange. The episode features an in-depth exploration of women's storytelling, from talking about the roots of Herstry, to the reasons why women still need a space — a brave space — in which to share their stories with each other. Listen.
2013
Anna Lundine graduated from Loyola University with a master's in social work in May 2023 and is working as an ASAP adoption and guardianship therapist with Metropolitan Family Services.
2015
Elyzia Powers completed her Ph.D. in educational psychology in December 2022 and is currently an assistant professor of psychology at Minot State University in Minot, N.D.
2016
Nelly Cheboi served as a judge for the inaugural Forbes 30 Under 30 Local Chicago list, identifying those who are revolutionizing art, tech and business in Chicago.
2019
Nicholas Zammuto is an associate attorney at the Chicago-based law firm Heyl Royster Voelker & Allen, P.C. He'll work predominantly from its Rockford, Ill., location, specializing in commercial litigation, bankruptcy, and professional liability.
2020
Robert Burke is pursuing a graduate degree in urban planning and policy and serving as a teaching assistant at the University of Illinois Chicago College of Urban Planning and Public Affairs.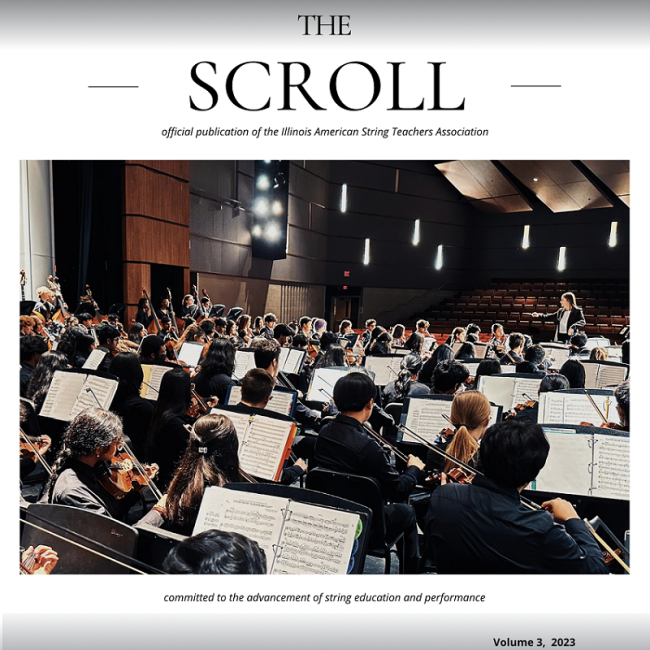 Allessandra West is featured in the latest volume of The Scroll, an Illinois American String Teachers Association publication. She co-wrote an article (page 7) about making musical connections with students, and a photograph of her conducting is on the cover.
2022
Dheeray Thapa is pursuing a master's in mechanical engineering at Iowa State University.
Deaths
Notices received as of Sept. 5, 2023
Harvey Kallberg  '51 on July 30, 2023.     
Lyman Lundeen  '52 on Aug. 10, 2023.    
Rowan Munson  '55 on May 10, 2022.     
Ralph Hines  '57 on Jan. 31, 2023.    
David Reid  '57 on June 25, 2022.
Don Sundquist  '57 on Aug. 27, 2023.     
*Arlene Hansen  '57 Walley on July 21, 2023.    
John Swanson  '58 on Aug. 7, 2023.    
Deanna Gustafson  '59 Barnds on Sept. 2, 2023.
Anita Wolke  '60 Reid on Dec. 18, 2022.    
Richard Sjolund  '60 on Aug. 16, 2023.    
Thomas Benson  '62 on May 10, 2023.    
Wallis Winter  '64 on Aug. 19, 2023.
James Jackson  '70 on Aug. 14, 2023.    
Gary Stimpson  '77 on Aug. 28, 2023.     
*Attendee