Notices received as of Nov. 5, 2023
1971
Ken Bowring retired in 2018 after a 38-year career with the U.S. Dept. of Housing and Urban Development (HUD). He worked in HUD's Office of Native American Programs (ONAP) in Anchorage, Phoenix and Seattle. He retired after 19 years as the administrator of the Northwest ONAP in Seattle.
1973
Catherine Currier-Buckingham retired in 2021 from administrative duties for rehabilitation services with a hospital in Houston, Texas.
Ada Mallers Frank retired from teaching in 2018, after 34-plus years.
1978
Kathie Pohlman will retire in December from a government position with a professional board. Her work involves impaired professionals — making sure they are properly evaluated and receive appropriate treatment, and she helps guide them into long-term recovery. After she retires, she will continue her contract work providing similar services to other professional boards.
1979
Pamela Werner Szponer retired after 40 years in the corporate retail industry.
1987
Elizabeth Barnes Hess reactivated her law license in June 2023, and is working at Shannon Law Group in Woodridge, Ill., in its vaccine injury section.
1992
John Doonan will be a featured speaker at the fourth annual Race Industry Week, Nov. 27-Dec. 1, 2023. He has been the president of IMSA (International Motor Sports Association) since 2019.
Jennifer Woodruff Tait will become the senior editor of Christian History Magazine in January. She is co-editor of The Cambridge Companion to American Protestanism (published 2022), and a supply priest at St. John's Episcopal Church in Corbin, Ky.
1998
Sabina Tabaka King participated in the 59th annual Rolex Big Boat Series in September in San Francisco. 
2004
Kari Foss was promoted to the level of associate professor with indefinite tenure at the University of Illinois College of Veterinary Medicine.
2006
Jaime Clark is vice president of the board for the not-for-profit The Autism Hero Project.
2010
Lisa Huntsha is a clinical information/resource center specialist (a.k.a. digital librarian) with the EMDR International Association (EMDRIA). EMDRIA is the leading association for mental health professionals who practice Eye Movement Desensitization and Reprocessing (EMDR) therapy.
Christina Rosin married Mike Johnson on Aug. 19, 2023.
2011
Danielle Kilberry Warren and her husband, Mike, had a son, August Clark, on July 20, 2023. He joins big brother, Jack (2).
Craig Wilson and Keena Davis '12 Wilson had a baby, Avery, on Sept. 29, 2023.
2012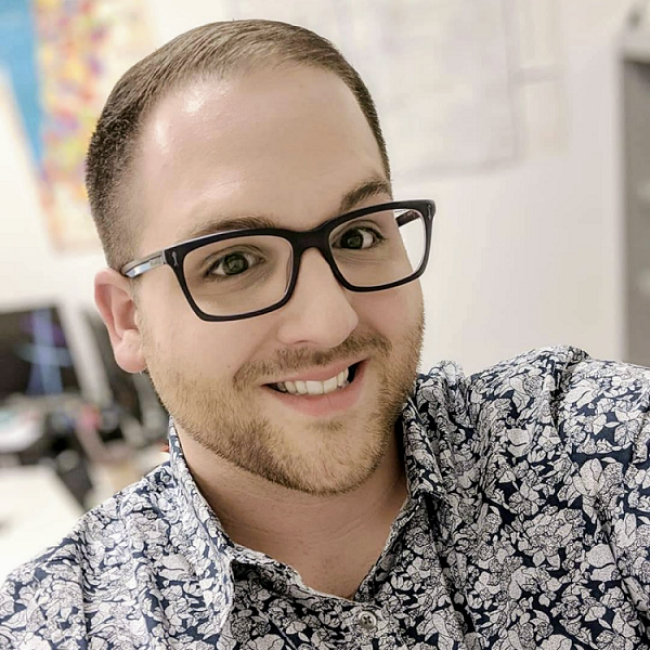 Cameron Carrara was appointed the newest member of the Directorate Board for the ACPA (American College Personnel Association) Commission for Two Year Colleges. (pictured)
Thomas Christian is facilitator for Natural Resource & Public Lands Decision Making, Triangle Associates. He will be the featured speaker in the November Environmental Speaker Series organized by the College of the Environment and the Foundation for Western Washington University & Alumni. 
Keena Davis Wilson and Craig Wilson '11 had a baby, Avery, on Sept. 29, 2023.
2013
Jake O'Rourke was promoted to COO and EVP of O'Rourke Sales Company.
2016 and 2018
Madeline Gannon '16 and Nick Zielinski '18 were married on Aug. 19, 2023.
2020
Ty Taylor of WRMJ Radio won an Illinois Broadcasters Association Silver Dome Award for Best Sportscaster and Best Newscast.
2021
Kayley Larson is an internal communications coordinator at Vibrant Credit Union.
Deaths
Received as of Nov. 5, 2023
Helen Benson '49 Sakrison on Jan. 27, 2023.     
Barbara Groneman '51 Johnson on Oct. 19, 2023.     
Veda Hult '52 Magnuson on April 28, 2023.
Frank Johnson '52 on Oct. 25, 2023. 
Lloyd Schmaltz '53 on May 26, 2023.    
Bruce Magnuson '54 on Oct. 12, 2023.
Robert Johnson '76 on Sept. 23, 2023.    
Florence Staelens '88 on Dec. 27, 2020.