Notices received as of April 2, 2018.
1956
David Fleming is chairman of Town Hall Los Angeles.
1977
Joe Tomczak was appointed chief financial officer of St. George Logistics (STG).
1984
Karen Erickson married George Briggs on March 9, 2018.
1988
Jay Hatch is the new head coach of the girls' basketball team at Riverdale High School in Port Byron, Ill. He is a 2014 inductee into the Illinois Basketball Coaches Association Hall of Fame.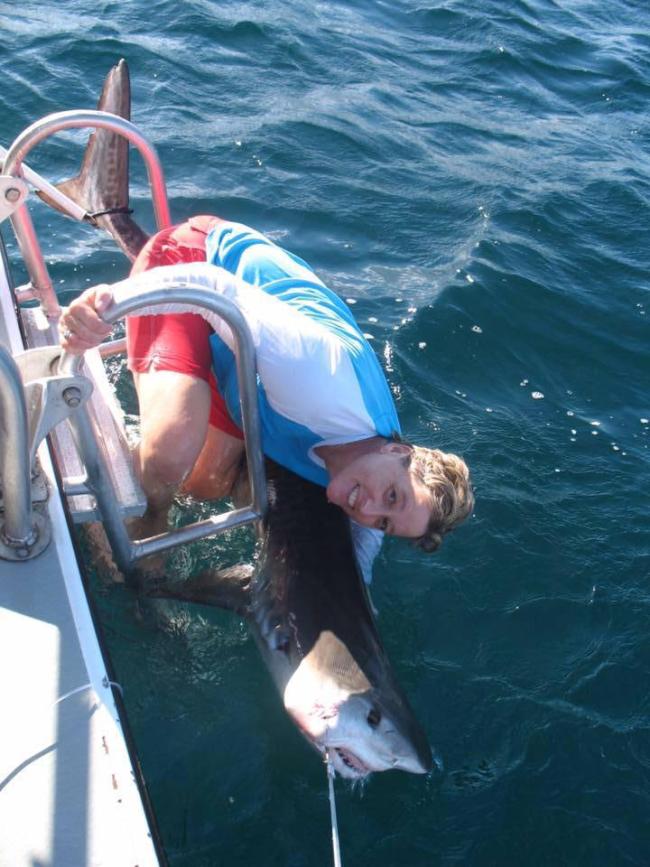 Linda Weiss is director of member services for the National Cooperative of Health Networks. She also is a volunteer shark tagging crew member with the Guy Harvey Research Institute at Nova Southeastern University.
1993
Kevin Waden joined US Foods Corp. as senior vice president and corporate controller in December 2017.
1999
Lyle Burgoon has written an article called "Weapons of Automated Destruction and the Moral Duty to Protect Warfighters" for the Small Wars Journal. He leads military research in artificial intelligence and ethics, data science and toxicology at the U.S. Army Engineer Research and Development Center. He earned a Ph.D. in pharmacology and toxicology from Michigan State University.
2001
Katie Gwost Grover had a son, Mason Benjamin, on Jan. 6, 2018.
Vanessa McCamant was hired by Smith Haughey Rice & Roegge for its Grand Rapids office. She has been specializing in malpractice defense, health care professional licensing defense and health law for 14 years, representing health care professionals and health care facilities. She earned her J.D. from DePaul University College of Law.
2002
Spencer Sweet and his wife had a daughter, Hadley Mae Sweet, on Jan. 5, 2018. He was promoted to the rank of major in the United States Marine Corps on Feb. 1, 2018.
2007
Katie Ballinger Padiak and Nick Padiak had a daughter, Milo Dean.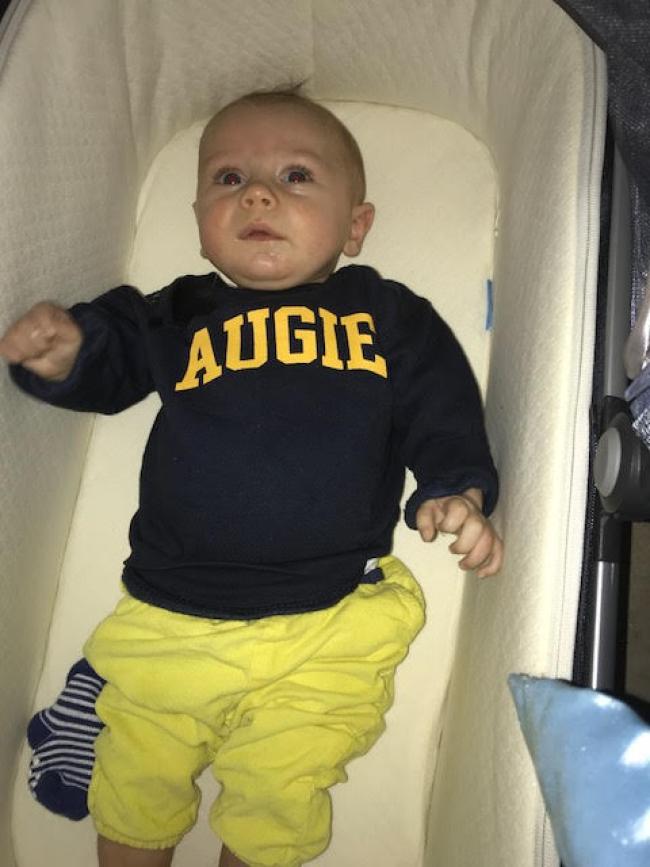 2009
Amy Hultquist Carter and Andrew Carter had a son, Henry Thomas, on Nov. 28, 2017 in Dallas, Texas.
2010 
Jennifer Zullo Gutierrez and her husband, Jonathan, had a son, Jonathan Daniel, on Jan. 13, 2018.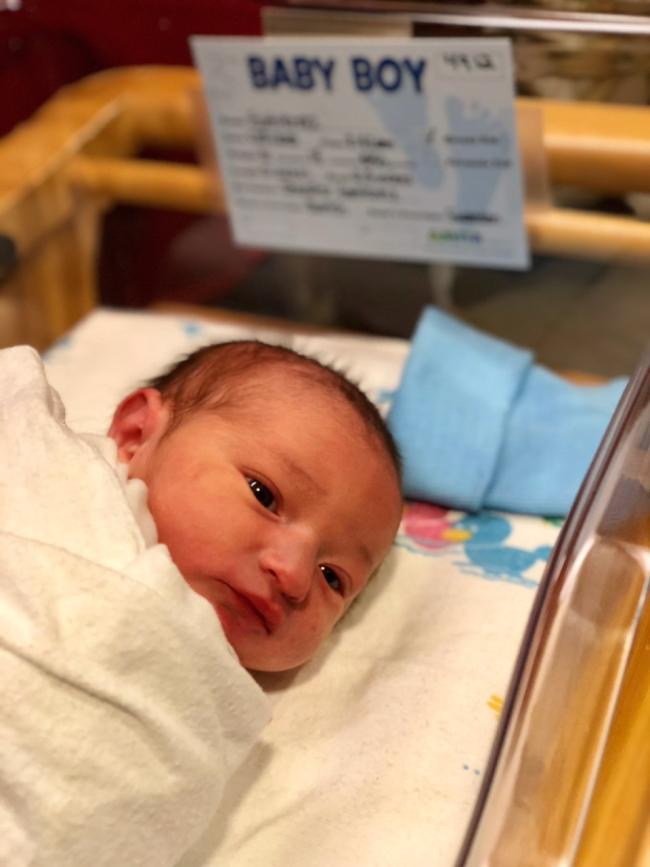 Elizabeth Stigler earned her Ph.D. with honors in women, gender and sexuality studies at the University of Kansas.
2015
Stephanie Loconsole earned a Master of Science in College Student Personnel: Higher Education Leadership from Western Illinois University. She has been working at Western Illinois University–Quad Cities as an admissions counselor since October 2016.
Deaths
Notices received as of April 2, 2018
Charles Bergstrom '45 on March 2, 2018.
Lois Johnson '46 Bergstrom on July 31, 2017.
Dorothy Gildea '47 Cunnick on March 20, 2018.
Marilyn Kurth '48 Frost on March 12, 2018.
Richard Hansen '48 on June 4, 2012.
Ruth Harms '49 Mehuys on March 12, 2018.
Dale Miller '49 on March 7, 2018.
Dorothy Holder '50 Johnson on Feb. 28, 2018.
Harvey Johnson '50 on Dec. 14, 2015.
Anita Koenig '50 Murrens on Feb. 27, 2018.
Margaret Carlson '51 Bagge on March 4, 2018.
Richard Hoare '51 on March 27, 2018.
Gladys Voetmann '53 Stavely on March 22, 2017.
Sylvia Bengtson '54 Carsen on July 23, 2016.
Barbara Carlson '54 Greenland on Jan. 26, 2016.
Marilynne Ericson '54 Isenberg on July 6, 2016.
Leroy Axelson '55 on Jan. 3, 2014.
Ann Lundquist '55 Lindholm on July 3, 2017.
Beverly Borre '55 Lingwall on Feb. 13, 2018.
Susan Herbert '57 Hammond on Feb. 19, 2018.
Donna White '68 Osbourne on March 5, 2018.
Deborah Shipp '76 Battey on March 23, 2018.
Richard Ross '76 on March 4, 2018.
Stephen Brinn '78 on March 22, 2018.
Kenneth Moreen '88 on March 5, 2018.
Jeffrey Wermers '05 on Feb. 26, 2018.