News
Class Notes July-August 2021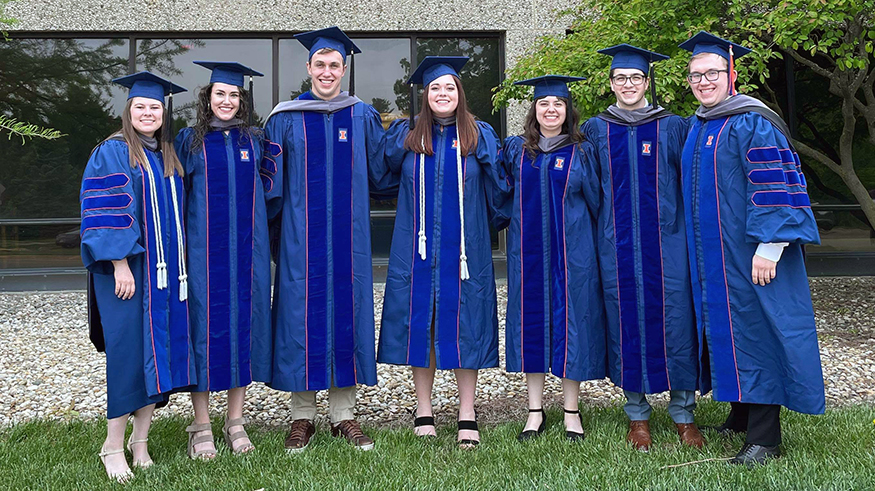 Notices received as of Aug. 3, 2021.
1952
Donald Frazier was named one of the "Eight over 80" by the Waterloo-Cedar Falls Courier Newspaper.
1957
Donald Strandlund celebrated his 60th anniversary of being ordained in the Augustana Evangelical Lutheran Church.
1977
Craig Blomberg is transitioning to Distinguished Professor of New Testament Emeritus at the end of 2021, after 35 years of teaching at three different levels.
Dennis Hartz is a social studies teacher in Sterling, Ill. 
Lisa Clarke Kaldheim retired from LyondellBasell Industries on June 1, 2020.
Richard Peterson retired as the marketing director from Ecolab Company (Nalco) after 30 years.
James Swope is chief commercial officer at The ChemQuest Group, Inc. and The ChemQuest Technology Institute in Cincinnati, Ohio.
1978
Daniel Necastro retired as senior vice president and group CIO with the Allstate Corporation after 40 years.
Denise Novak retired as head of acquisitions at the Hunt Library, Carnegie Mellon University. She is a member of the university's Faculty Affairs Committee.
1981
David Dahl reached the peak of Mount Kilimanjaro, Africa's highest peak, and the world's highest freestanding mountain, on July 30, 2021.
1984
Mary Sophia Hawks completed her six-year term on the executive committee for the Knoxville-Knox County Council on Aging.
1985
Larry Holstein retired in 2019 after 34 years as vice president of infrastructure services with Discover Card.
1987
Lisa Ramsey has joined Anthem, Inc. as staff vice president, communications.
1992
Martha Keil Stolze is director of admissions at Beloit College.
1993
Britt Burbridge is a member care specialist for cross-cultural workers with Life Impact, Inc.
Beth Crookham appeared in the play "Thursday Night Bridge Circle," in Wilmington, N.C. She also produced a CD titled "Little Yellow Plums."
1998
Sara Pasowicz is an administrator in the College of Nursing and Behavioral Science at Lewis University.
2000
Danielle Belmonte had a daughter, Violet, on July 3, 2016 (Dan).
Ann Pardun is the owner of Pardun's Jack Pine Campground in Danbury, Wis.
Allison Zelms is the city administrator of Rochester, Minn.
2003
Matt Woodworth is the football coach at Unity-Payson High School in Mendon, Ill.
2004
Jeff Lindeman owns Merkle's Bar & Grill in Wrigleyville in downtown Chicago, next to Wrigley Field.
2006
Nick Stirrett was named the assistant women's soccer coach at the University of Louisville. He earned his master's in English in 2008 from Queen's University in Belfast, Northern Ireland, and holds an NSCAA Advanced National Diploma.
2007
Jill Seys completed her master's in education, curriculum and instruction, at Western Illinois University.
2008
Michelle Palmer Lile had a son on April 26, 2021 (Brent).
2009
Greg Ruth's book, "Tennis: A History from American Amateurs to Global Professionals," was published by University of Illinois Press. 
David Sally was appointed assistant principal at West Aurora (Ill.) High School.
2011
Michael Seevers received the Golden Apple Award for the 2020 fall term, presented by the Eta Kappa chapter of Phi Theta Kappa at Black Hawk College in Moline, Ill. He is a lead tutor in the Tutoring and Trio Center, BHC Quad Cities Campus. His subject areas include writing, economics, astronomy and physical science.
2012
Emily Beatty is senior human resource manager, commercial sales, at KeHE Distributors.
2013
Lindsay Guinand married Joshua Petty on June 12, 2021.
Zachary McGinnis married Merrill Clayton '14.
Marty Resner returns to Augustana as head coach of the women's bowling program. He was the head coach when the varsity program started five years ago.
Brooke Schmidt married Daniel Snow on July 2, 2021.
Jennifer Stille is pursuing a Master of Social Work.
2014
Merrill Clayton married Zachary McGinnis '13.
Angela Norton is a histotechnologist at Genesis East Medical Center.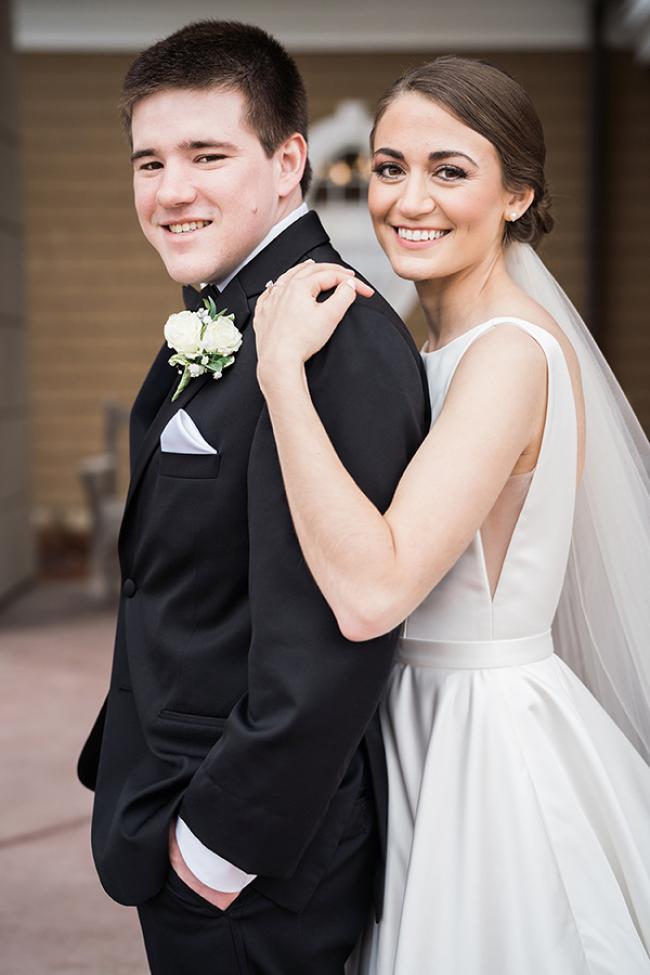 2015
Rachel Kelly and Keegan Buttimer were married on April 10, 2021. Rachel graduated from Midwestern University Chicago College of Osteopathic Medicine on May 28, 2021, and began residency at Genesis Family Medicine Residency Center on July 1, 2021.
Sarah Ritter is a reporter for The Kansas City Star, and was formerly with the Quad-City Times and WVIK.
2016
Alyssa Clarida is with the Colorado West Land Trust to help staff and landowners with conservation efforts.
Maliek Combs is a customer service representative with Slingshot Technology, Inc.
2017
Ian Disteldorf is the assistant swim coach at Wabash College. He was a member of the Vikings swimming team for four seasons, earning all-conference honors in 2015 and 2016.
2021
Kaitlyn Watkins is attending Chicago-Kent College of Law in pursuit of a Juris Doctor.
Deaths
Notices received as of Aug. 3, 2021
John Liljegren '51 on Jan. 31, 2021.     
Donald Peterson '51 on July 3, 2021.
Merrill Taylor '51 on May 29, 2019.       
Arthur Dierolf '53 on Dec. 14, 2018.  
Nancy McChesney '58 Thomas on June 4, 2021. 
Peggy Paulson '59 Carlson on June 18, 2021.
David Carlstrom '59 on June 3, 2021.
Beverlee Bowman '60 Moon on May 15, 2021.   
Joan Hibbard '60 Roberts on March 6, 2021.   
Larry Hanson '61 on June 18, 2021.
Dale Skogman '61 on June 16, 2021.
S. Paul Sundeen '61 on July 10, 2021.
Gary Wieneke '62 on July 8, 2021.  
Jean Cotner '63 Mayes on July 26, 2019.   
Jerome Gustafson '64 on Oct. 29, 2019.  
Lynne Carlson '66 Fitzsimmons on March 13, 2018.   
Perry Jenifer '66 on Aug. 27, 2020. 
Kevin Pearson '71 on May 10, 2021.  
Joseph Andrews '73 on June 28, 2021. 
Phillip Hess '75 on June 20, 2021.