News
College announces second GIS Day Nov. 13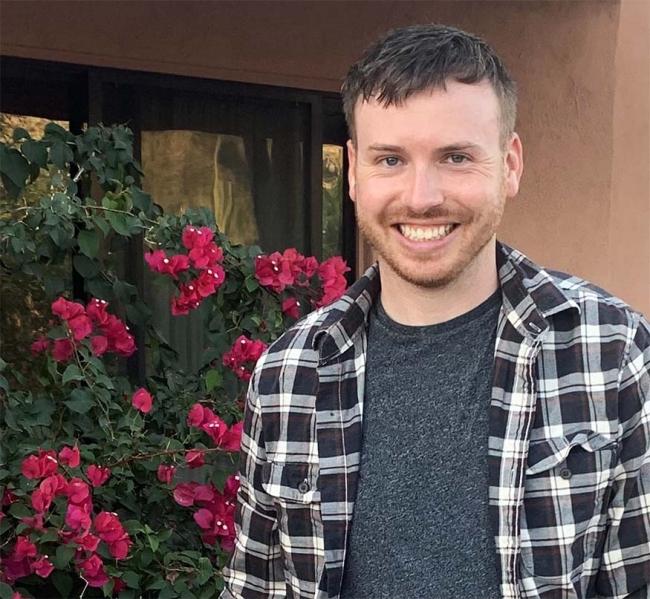 Andrew Johnson '10, a senior product engineer on the Scene Layers Team at ESRI, will be the featured speaker at Augustana's second GIS Day Nov. 13.
The program of talks and workshops will run from 10 a.m.-2 p.m. in person at the Hanson Geospatial Lab (room 2330 and via Google Meet. Alumni and prospective students are welcome to join the campus community.
ESRI is the producer of ArcGIS software and applications that combine mapping and data analytics.
Program
10-10:30 a.m.: GIS Careers Talk
10:30 a.m.-noon: Workshop: 3D Modeling, Reef Ecosystems
12:30-2 p.m.: Workshop: 3D Animation, Urban Planning
Johnson majored in geography at Augustana College and went on to earn an M.S. in geography and environmental resources at Southern Illinois University in 2013.
A geographic information system (GIS) is a framework that provides the ability to capture and analyze spatial and geographic data. Geospatial technology is used in everything from GPS navigation, to wildlife and forestry management, to tracking the COVID-19 pandemic.
Augustana offers an experiential minor in Geographic Information Science and Technology (GIST), designed for students who want to enhance their chosen major with increased geospatial analysis skills and boost job marketability or graduate school preparation. The minor is designed to provide students with  a broad base of knowledge and skills in classes and a specific applied experience using GIST in an internship. 
GIST internships take place as part of student-faculty research collaborations or applied projects for the college. For off-campus internships, Augustana maintains connections with more than a dozen local agencies and companies that offer GIST internships, including the U.S. Army Corps of Engineers, U.S. Fish and Wildlife Service, USDA Natural Resources Conservation Service, and numerous county and city offices.
Contact: