News
College hires new director to support student well-being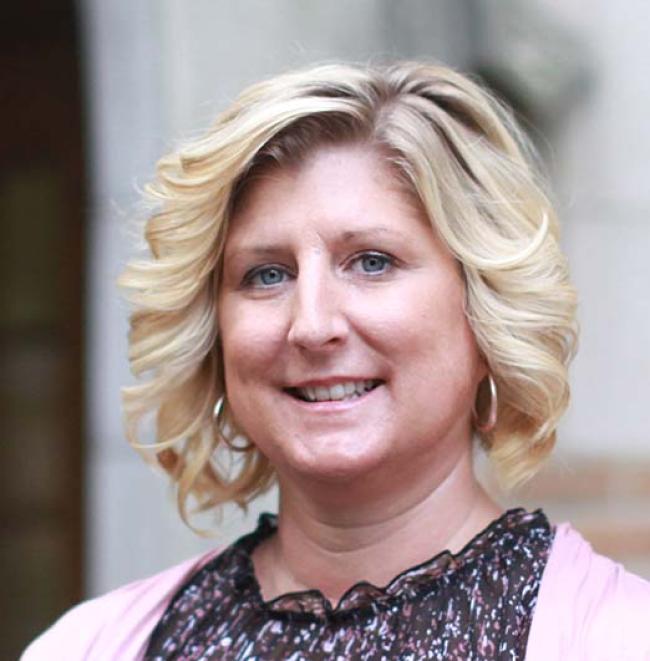 Farrah Roberts will join Augustana as the college's first director of student well-being and resiliency.
Research shows that mentally healthy and resilient students have better grades, a higher graduation rate and a better all-around college experience.
"With student success and a positive experience being foundational elements for colleges, it's important to provide programs and services that support those desired outcomes and with this position, Augustana is committing to that," said Dr. Wes Brooks, vice president and dean of student life. "I'm excited to have Farrah's experience, ability and passion for the work joining our campus community."
Roberts shared that her goals center around the awareness, understanding and promotion of well-being as it relates to student life at Augustana. 
"I want to help students become more emotionally resilient and able to successfully navigate the challenges and pressures of college," she said.
Roberts will focus on developing, planning, implementing and evaluating programs to address student well-being, including but not limited to resiliency, substance abuse and suicide prevention.
Roberts joins Augustana from Davenport Community School District, where she served as director for the Project AWARE Mental Health program. In that role, she coordinated district-wide initiatives to build mental health awareness, end stigma, and remove barriers for students to use support services.
This position fits the mission of Augustana College: Educating, modeling and celebrating student well-being significantly aids in student growth in mind, body and spirit. By adding a full-time position to address matters of well-being and resiliency, Augustana demonstrates its commitment to student success.
"When I saw this position, it told me that Augustana is a forward-thinking institution that truly cares about its students and I was excited about being part of something really cutting-edge," said Roberts.
Roberts graduated with a B.S. in psychology from Iowa State University, and holds an M.A. in human relations and organizational development from the University of Oklahoma.