News
College recognized for efforts to support survivors, prevent assault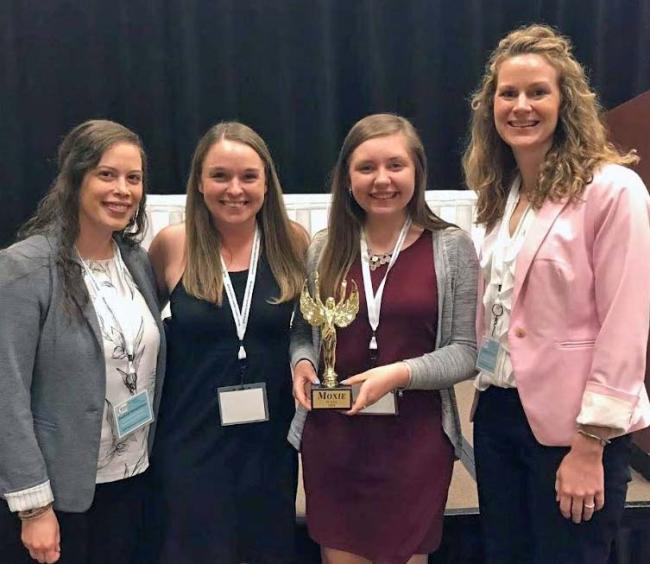 Augustana College has received the Moxie Award, given by the Illinois Coalition Against Sexual Assault (ICASA) for efforts to improve the response to victims of sexual assault and develop prevention programming on campus.
ICASA honors people who persistently advocate within Illinois' institutions to improve services and support for sexual assault survivors. Augustana was nominated by Family Resources.
According to the nomination form, Family Resources notes Augustana College continues to be open to listening and making changes accordingly, to better serve students. Augustana has provided support to Family Resources to be able to have its campus coordinator provide direct services, such as counseling and advocacy to survivors on campus.
"We've had the deep privilege of partnering with Family Resources in the Quad Cities and Emilee Goad as our sexual health and violence prevention coordinator, who works tirelessly and collaboratively to make our campus a safer place for all students and a supportive place for survivors," said Dr. Jessica Schultz, Augustana associate dean.
In 2018, Augustana College made a significant contribution to change how survivors are served, beyond the Title IX specific requirements, to provide survivors more effective ways to reduce the impact of trauma. The college has increased its prevention awareness efforts by offering a bystander intervention class for students, educational events that help students define and understand consent and healthy relationships, and sexual assault awareness events like Denim Day and Take Back the Night.
Through the Sexual Health and Violence Prevention Committee, Augustana College is working to improve the information and resources available to survivors and to keep up to date with Title IX needs.
"Augustana College strives to constantly improve and truly listen to the needs of the victims by including different voices and engaging and involving students in the process," said Goad. "Not only locally but at state level, Augustana is setting precedent for the constant improvement of services for survivors of sexual assault."  
Accepting the Moxie Award on behalf of the on-campus organizations working to combat this issue were Dr. Schultz, associate dean, associate professor, deputy Title IX coordinator, member of Sexual Health and Violence Prevention Committee;  Dr. Jessica Nodulman, assistant professor, member and former chair of Sexual Health and Violence Prevention Committee; and Kaitlyn Watkins '21, member of Title IX Student Advisory Committee.