News
College welcomes new director for international students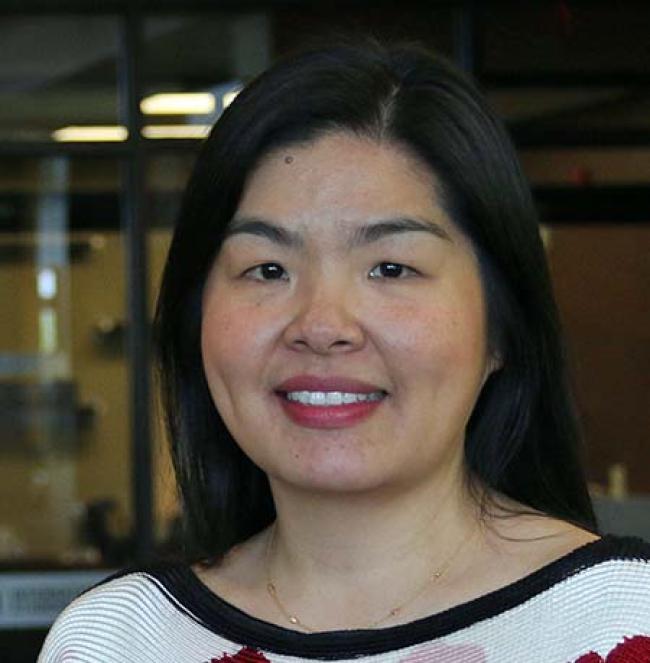 Augustana College has welcomed Xong Sony Yang as its new director of international student and scholar services.
Yang joins Augustana from Keuka College in New York, where she served as the assistant director in the Office of Global Academic Initiatives. As the assistant director, Yang oversaw multiple programs, including English as a second language, study abroad and international student services. 
"As our population of international students continues to grow, we believe Xong Sony's vision for the office is exactly what's needed to ensure our students feel fully welcomed and included as Augustana students," said Dr. Monica Smith, vice president for diversity, equity and inclusion.
The Office of International Student and Scholar Services is one of the offices overseen by Dr. Smith.
Yang looks forward to working with international and domestic students, whom she sees as driving forces for the work of the office.
"I always tell the students: Be a part of the world you're creating, be a part of that legacy and leave something with the people you meet and the places you see," she said.
Yang believes student success includes cultural proficiency, social awareness and a sense of cultural acceptance. The Office for International Student and Scholar Services will help foster this integration from Day One. Through education, intentional programming and student engagement, the staff will work to instill global awareness in conjunction with the college's diversity mission.
Yang said she is excited to move the office forward as a hub of proactive and holistic support for students, faculty and staff.
Yang obtained her bachelor of arts in international studies with a minor in speech communication from Missouri Southern State University. She graduated with a master's degree in college student personnel administration from the University of Central Missouri. Since 2011, she also has been working as a Hmong interpreter and a consultant and trainer for the Southeast Asian refugee community. 
Along with Yang arrival is the change of the office's name from Office of International Student Life to Office of International Student and Scholar Services, to reflect both international students who are seeking a degree and exchange students who are at the college for a year. 
Augustana College currently welcomes students from more than 40 countries. Augustana 2020, the college's strategic plan, set a goal to grow its international student population to 10% by 2020. The college has exceeded this goal and expects to have a population of around 12%. The college estimates that 15% of the incoming class of 2023 will be international students.