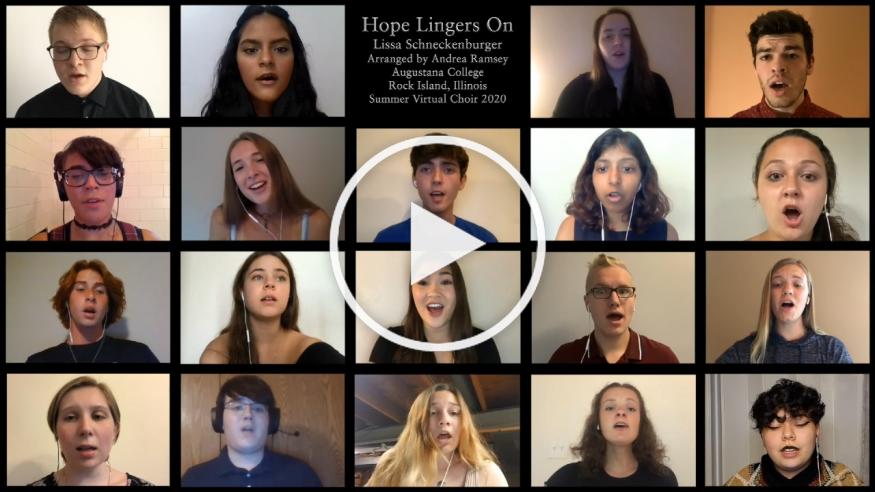 News
A cool summer course gave them 'something to look forward to'
Zombie creatures, politics and comic strips, gender equality, Jethro Tull, survival instincts, and the Augustana choral experience — these are a few of the 20 courses offered exclusively to the Class of 2024 this summer.
Nearly 270 members of Augustana's incoming class signed up for one of the six-week virtual courses. Each LSC-299 course was tuition-free and allowed students to earn one elective credit before arriving on campus.
"I enjoyed getting to know the other students," said Kierstyn Rogers '24 of Prairie Du Chien, Wis. "Each week consisted of very engaging and insightful conversations, which I hadn't really had since quarantine started."
Dr. Mike Egan, associate dean of academic affairs, said the college offered the classes to provide first-year students with the sense of what an Augustana class might be like and connect them with classmates and faculty members, whom they can reach out to with questions or concerns when they arrive on campus.
Transitioning to college can be an unsettling time under normal circumstances, and uncertainties related to the pandemic may intensify student concerns, he said, so already knowing a few classmates and at least one professor is a plus.
"We also hope these very interesting courses gave students something to look forward to each week this summer as they engaged the ideas of their peers and professors," Dr. Egan said.
Learning from survival movies
The course "Everyone Has a Plan Until They Get Punched in the Face: What Survival Movies Teach about Handling Adversity," taught by history professor/backcountry adventurer Dr. Lendol Calder, attracted the most interest.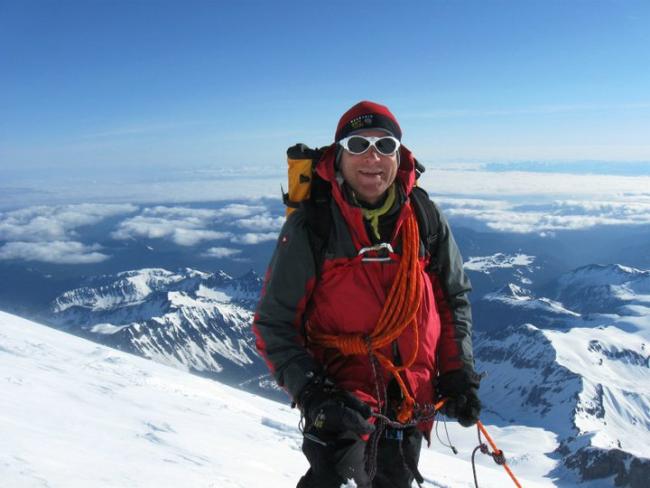 "COVID-19 is all anybody has been talking about for a long time now," Dr. Calder said. "Most people feel numbed by the hardship, suffering and near-constant annoyances we've experienced since March.
"So I wanted to teach a course that would get us outside of the current moment, put us in the shoes of other people who have dealt with adversity, and see what we can learn from how they responded in their moment of crisis." 
The "Punched in the Face" course name caught Fernanda Rubi's attention. She and her virtual classmates watched seven survival movies, including Into the Wild, 12 Years a Slave, and Gravity, on their own and then met weekly for discussions.
"My favorite part was participating in the discussions where we related the movie to everyday issues, and analyzed the characters and their development," said Rubi '24, of Managua, Nicaragua. "It was interesting to hear what others had to say and to compare our thoughts."
Singing with others – from a distance
For more of an experience-oriented summer course, 19 first-year students who previously had never met or sung together worked for five weeks to prepare the song "Hope Lingers On," which they performed as a virtual choir in the sixth week.
The arranger of the composition, Andrea Ramsey, visited the class virtually during the final week and described the piece as "a heartfelt, timely and determined call for optimism."
"We were happy to share the Augustana choral experience with these students even before we had the opportunity to meet with them in person," said Dr. Jon Hurty, who conducted the virtual choir with Dr. Michael Zemek.
Dr. Zemek added, "The students were so appreciative of the opportunity to sing with other people once again—even if it was from a distance!"
Members of Augustana's Class of 2024 will begin arriving on campus August 21, with in-person classes scheduled to start on August 31.
For the students who participated in the summer classes, building their Augie community has already begun.