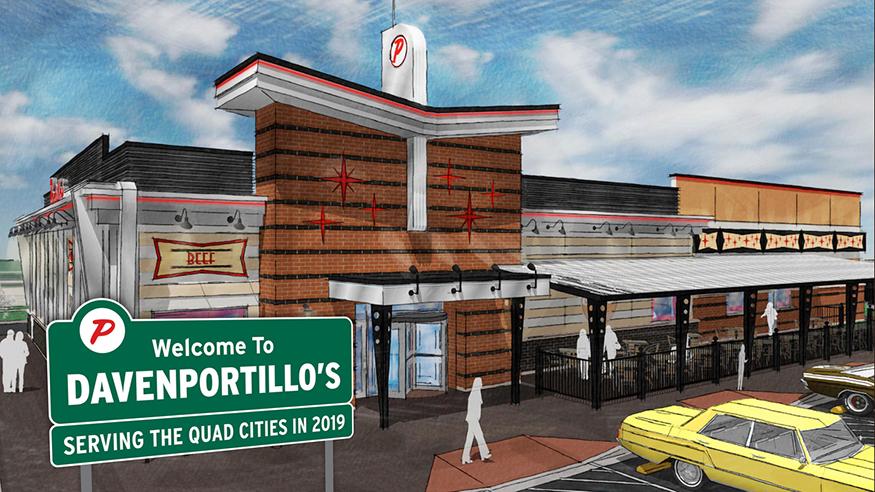 News
Did somebody say Portillo's?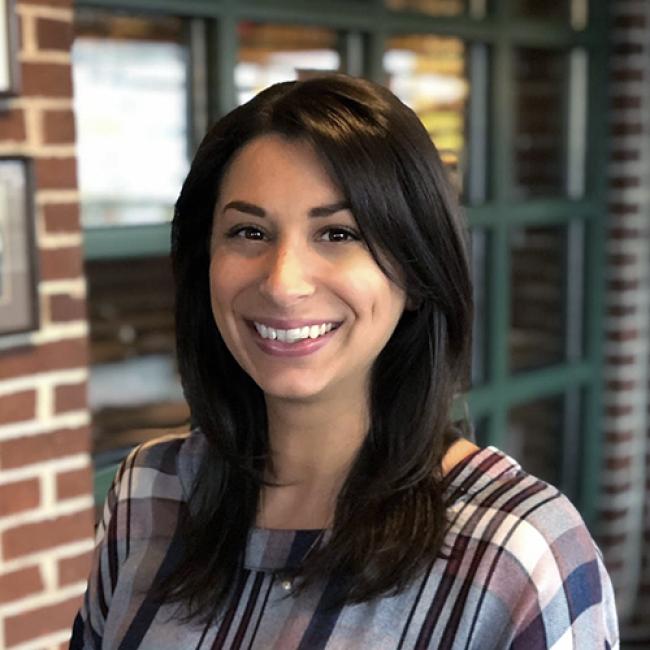 Vallory Farrasso '09 McCormack remembers well that particular day in class.
It was the Small Business Entrepreneur class at Augustana, and the guest speaker was Aaron Kennedy, a 1985 Augustana graduate and co-founder of Noodles & Company (with Tom Weigand '85). Kennedy spoke of the ups and downs of starting a company. 
It all had a profound effect on her.
"After hearing his story about the early struggles and successful growth phase of his business, I knew that I wanted to work in the fast-paced food and restaurant industry," McCormack said. 
Today, she is the senior marketing manager at the highly successful Portillo's Hot Dogs, which will open a new location in the Quad Cities (in Davenport, Iowa) this spring.
Prior to joining the Portillo's team, McCormack worked at Wilton Cake Decorating, the global leader in cake decorating, candy-making, bake ware and party products. "I've always had an interest in the food industry, understanding consumer behavior and food trends," she said. 
She loves the work she's doing now with Portillo's, and was happy to have a hand in bringing a restaurant to the Quad Cities, home of her alma mater. But she credits the brand's fans with playing a greater role in bringing Portillo's here.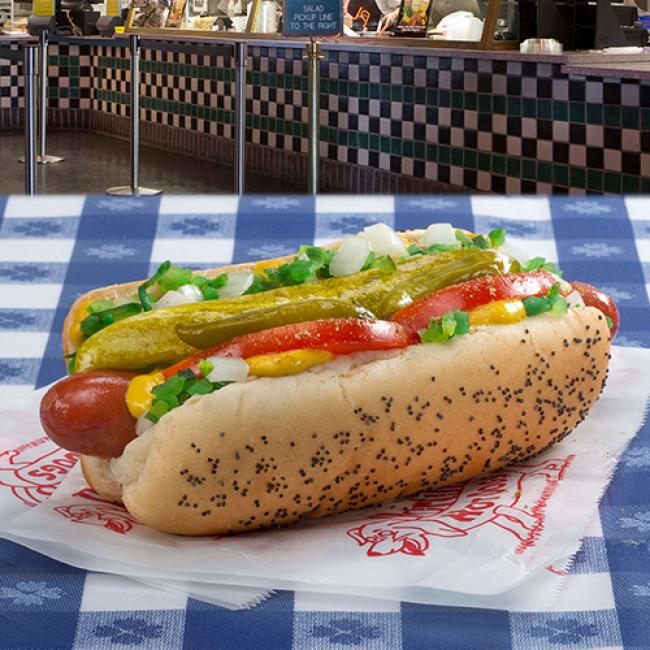 "Portillo's is fortunate enough to have a fan base throughout the country who love to weigh in on our upcoming restaurant locations," she said. "The Quad Cities has a thriving retail presence and a devoted Portillo's fan base, which makes it a preferred choice as our first location in Iowa.
"My contribution to the new Davenport location was coining the informal restaurant title Davenportillo's," she said. 
A 2009 Augustana graduate, McCormack came to Augie after graduating from Neuqua Valley High School in Naperville, Illinois. She majored in business administration with concentrations in marketing and management. She credits her business administration professors with teaching her the lessons in social entrepreneurship, business ethics, strategy and management that she still practices today.
Her marketing side showing, McCormack claimed, "When a guest walks into a Portillo's and sees our team members working together and focusing on our four pillars—quality, service, attitude and cleanliness—while receiving their food fresh from smiling team member, they see the Portillo's magic come to life."
She had a fan recently tell her about getting a tattoo of Portillo's cheese fries. 
"I have an opportunity to spread the word about an iconic brand that many people are obsessed with," McCormack said. "As a marketer, you can't ask for anything more rewarding." 
For more information, join "Bring Portillo's to the Quad Cities" on Facebook, spearheaded by Quad Citizen Christopher Glass.
Fun Facts

McCormack met her husband Pat McCormack '09, a trooper with the Illinois State Police, at Augustana. They married in 2017.

Favorite places on campus: PepsiCo Center (for intramural sports) and the Slough Path.

Favorite places off campus: the house she lived in—"always full of friends and laughter"— with her Phi Rho sisters during senior year, and The Martin Luther King Center in Rock Island, where she served meals and participated in recreation, sports, cultural and artistic activities with kids.