News
Dr. Kivisto to get honorary degree, link to family
Augustana's Dr.Peter Kivisto has a couple of firsts awaiting him in the next few weeks: He will receive an honorary doctorate from the University of Turku in Finland, and he will step into the childhood home of his Finnish grandfather.
Dr. Kivisto's cooperation with the University of Turku began in 1984.
"I enjoy Finland during the summertime; I enjoy this country during the wintertime. This is my second home," he said.
The link to the University of Turku has reconnected Kivisto to the land that his grandfather left behind for America. The farm is still in the family.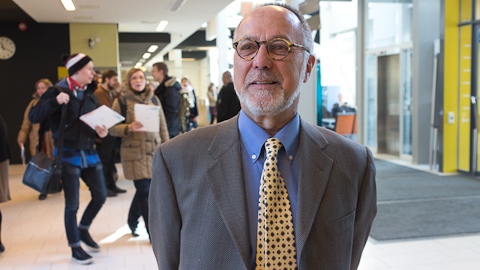 In addition to music and speeches, the traditional Doctoral Conferment Ceremony May 30 will include sword-sharpening and ends at daybreak with a Speech to the Sun.
Interview on diversity
Professor Kivisto recently was interviewed by Gabriele Alex of the Max Planck Institute on the topic of diversity — what it is and how it may be studied. 
"I would suggest that we should spend more time trying to understand how ordinary people, everyday people — not  simply elites and leaders within communities — live their diversity: how they make sense of diversity in their everyday lives," he said.
Dr. Kivisto is Professor of Sociology, Anthropology and Social Welfare at Augustana, Richard A. Swanson Chair of Social Thought.