News
Elledge '20 will be working the Super Bowl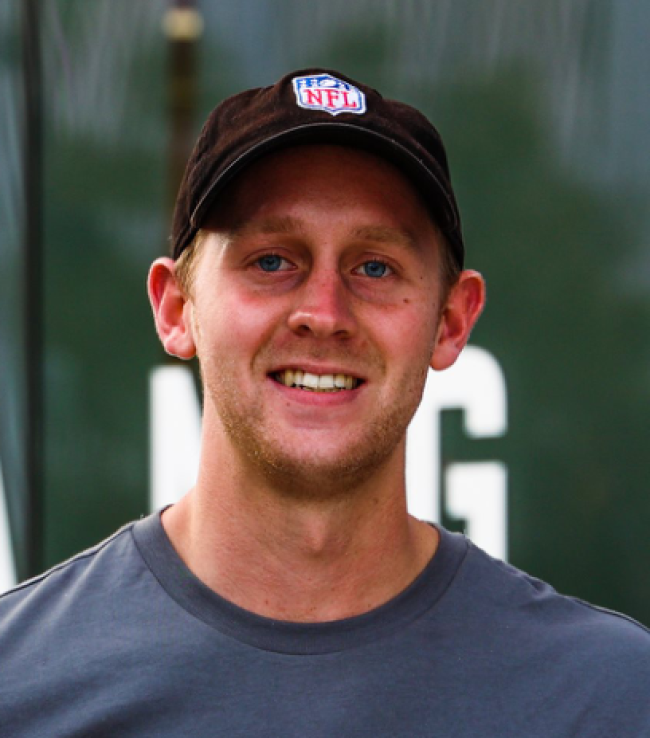 Work and play are literally combined in Austin Elledge's job with the National Football League, and Sunday will be a pretty big work day.
A 2020 Augustana College alumnus, Elledge will go into his Los Angeles office on the 57th Super Bowl Sunday, where he works as a graphic designer and animator.
Since September 2020, he's worked on making graphics and meeting other creative needs for NFL social channels (Instagram, Twitter, Facebook, etc.); working with marketing and sales to develop motion and still graphics for NFL partnerships, and supporting player and club social media with graphic requests.
Elledge  volunteers his time as a Viking Connector for students and other alumni.
"The small class sizes played a pivotal role in allowing me to get authentic feedback, criticism and support I've been able to carry into my professional career," Elledge said. "Augustana 100% prepared me for life after school. I have my Augie 'A' sitting on my desk as a reminder."