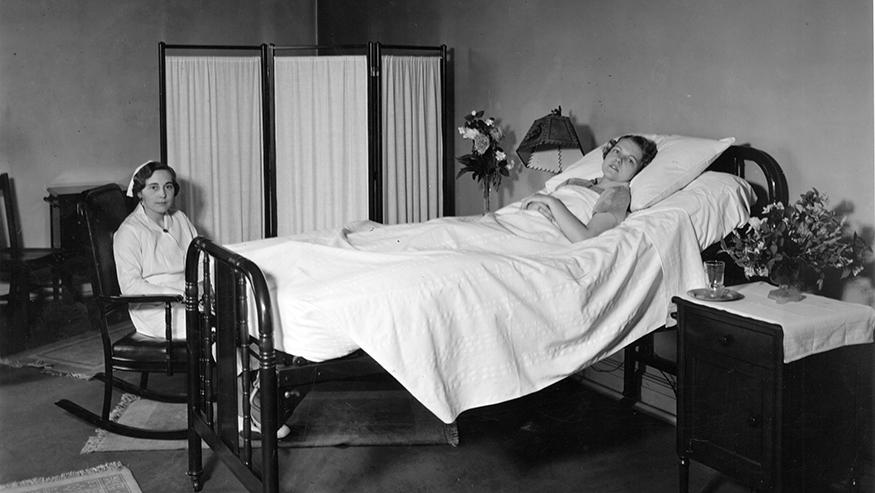 News
Escape from the infirmary
On the alumni Facebook page, current students received a virtual round of applause for successfully campaigning for an on-campus health clinic, to open in late August. Alumni also shared memories from the years when there was an infirmary on campus.
Donna Bradley '75 Busching remembers spending two weeks in the clinic with mono in the spring of 1972 and eventually escaping through a window to return to her dorm.
The late Dr. Dana Shugar '83 ended up in the infirmary with a severely strained back. But in this case, a friend—who shall remain unnamed—climbed in the window to visit her after hours.
Nannette Svaboda '76 Grommes remembers visiting the clinic with a bad sunburn after sunbathing on the roof of Andreen.
In the beginning
So when did Augustana first have an infirmary? From the Observer archives of the last 100 years, the first reference is a 1924 article about construction of a woman's dormitory—now Carlsson Evald Hall—that would include "probably an infirmary."
That seems to have materialized as Augustana's Dorm Club was recognized for purchasing three framed pictures for the infirmary in the 1938 Rockety-I. Further evidence is an interview with Doris Gahlon '39 "from bed No. 1 in the infirmary" in an 1939 Observer article about problems seniors face in their final semester.
In 1948, the Observer reported that Andreen's new wing would include an infirmary: "This infirmary, which will include a ward room with three beds, will be located on the first floor so that a corridor can be easily closed off in case a need arises for the quarantine of certain diseases [measles and the flu]."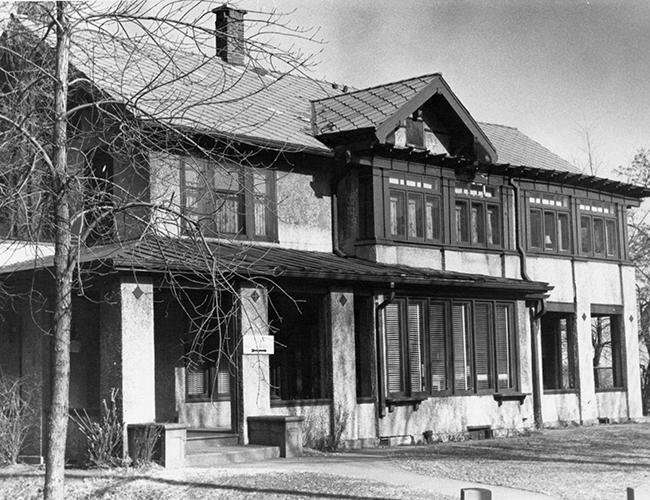 Twenty years later, on October 9, 1968—an article outlined details of an expanded infirmary relocating from Iva Pearce Hall to the basement of Carlsson Residence Hall. "A 16-bed infirmary and a large clinic with four private examining rooms will be part of the new facilities. The two present doctors will continue. They are Dr. Gustafson, a surgeon, who works on Tuesdays and Thursdays, and intern Richard Phillis, who completes the week on Monday, Wednesday and Friday."
By the early 1980s, Augustana's Health Service was open 24 hours, seven days a week. Five doctors, including a surgeon and orthopedic specialist, rotated daytime shifts in the clinic. It was an extensive and expensive operation.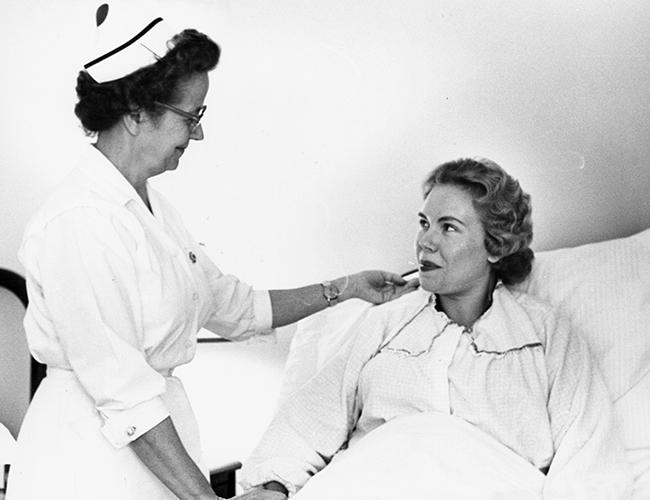 On Oct. 5, 1988, the Observer reported the closing of the campus infirmary, reflecting a trend among colleges in communities with a surplus of hospital beds and 24-hour urgent care.
A scaled-back Health Service office with a renewed focus on health education remained open on campus. The college and two local hospitals had an agreement where students would receive care at reduced fees. Every residence hall except Seminary had a "Health Room" for students who needed to rest or were ill and didn't want their roommates to catch what they had.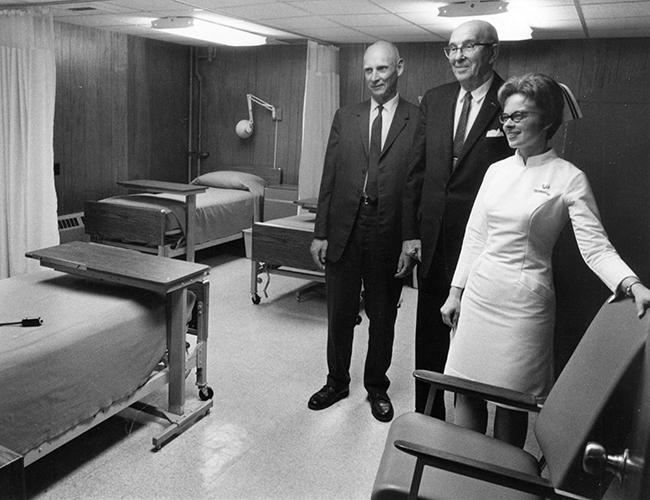 Physicians came and went, but one constant presence was Health Service nurse and director Dora Hancock '60 Rose. From 1964-1999, she managed students' medical concerns with briskly sympathetic efficiency.
Fast forward to 2020
Later this summer Augustana will open a health clinic on campus, prompted in part by a call by students. The clinic, called the Augustana Convenient Care Powered by Genesis, will be located in Baldur House immediately behind the Gerber Center, next to Casa Latina.
Dr. Wes Brooks, dean of students and vice president of student life, credits students in a public health course for pushing forward the idea to add a clinic on campus. The initiative was supported by the Student Government Association.
The clinic primarily will be for students, but it also will serve employees. It will be staffed by an advanced practice provider during hours compatible with student schedules. The clinic will have two examination rooms.
Services will include treatment of sprains, strains, fevers, colds and flu, pneumonia, minor fractures, lacerations and other acute problems. Strep testing and seasonal flu vaccinations will be offered. The college anticipates the need for COVID-19 testing options, as well.
Dr. Brooks says the health clinic will be open by Aug. 31, 2020, the first day of classes for the fall semester.