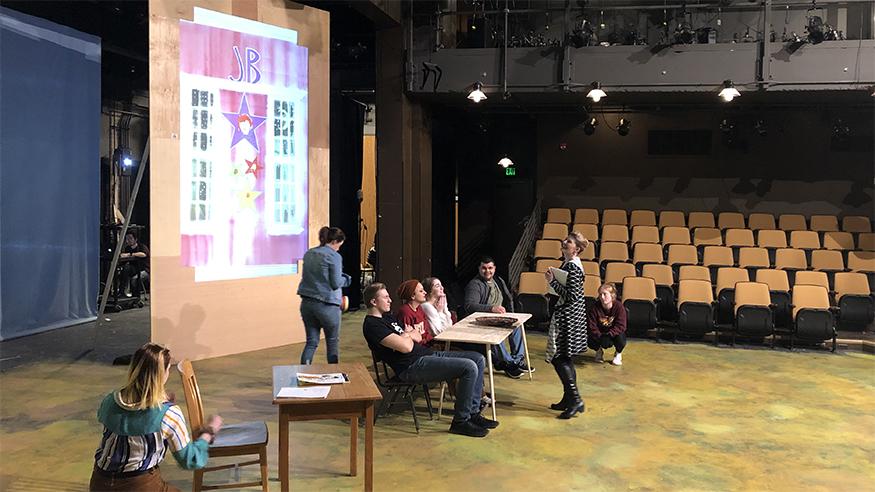 News
Face to face with Mississippi Bend Players
Mississippi Bend Players has found its new producing artistic director in Augustana alumna Jackie McCall. 
A 1998 graduate in theatre arts, McCall has been involved in theatre since childhood. She remembers creating puppet shows "and cajoling other kids to play parts" in her make-believe. In 2007, she began Camp Creamery at the Old Creamery Theatre in Amana, Iowa. Children ages 7 and up enroll to rehearse and perform a full musical in just five days.
"I've always been drawn to telling stories, and performance has been my preferred way of sharing those stories with others," she said. 
Mississippi Bend Players (MBP) is a professional summer stock theatre housed at Augustana's Brunner Theatre Center, which means McCall won't have to move far for her new position—she currently works as the Brunner Theatre Center's outreach coordinator.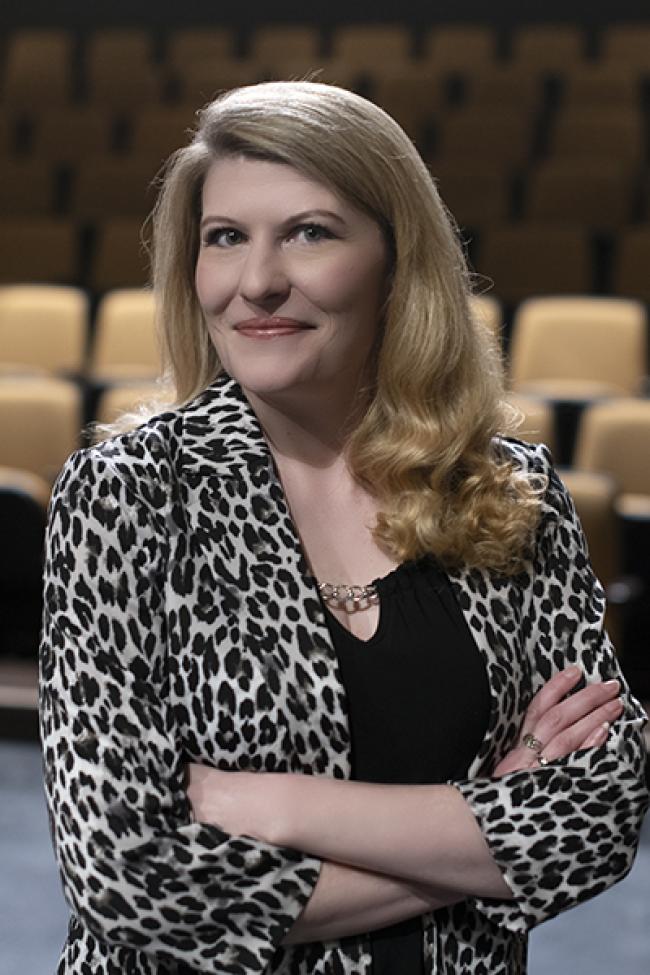 In her new role with MBP, McCall oversees "the summer stock, the art, the directors, designers, interns and actors." Her role is as "the keeper of the knowledge," ensuring that staff and interns involved in productions can work smoothly together. 
With her wonderful memories of her student years in Augustana theatre, McCall hopes to help create memorable moments for current students. These can take the form of internships that Mississippi Bend Players hires from across the country—and especially Augustana. Experiential internships like these grant theatre students a chance to test themselves in a professional production in roles ranging from designers to performers. 
Giving Augustana students an opportunity to forge professional relationships they can call upon in the theatre industry is "one of our huge goals with MBP," McCall explained.
For example, students hired for this season will be working alongside Chicago actor and director Joe Lehman. McCall hopes to keep moving in a direction of connecting MBP with exciting theatre industry leaders from across the country to enrich interns' experiences.
Though the primary timeline for MBP productions is in the summer, McCall jumped into her new role in December 2019 with the staging of "The Santaland Diaries," featuring Keenan Odenkirk '18 in a hilarious performance of the now-famous essay by David Sedaris.
"I really enjoyed getting the opportunity to start meeting MBP's loyal patrons, as well as newcomers discovering Brunner Theatre for the first time," McCall said. 
While she enjoys films, for McCall the real magic is the one-on-one of live theatre, when "the audience and the artists get a chance to connect with each other face to face…." 
Spotlighting that special and intimate experience between audience and performers is one way McCall plans to expand MBP's role in the Quad-Cities community in the upcoming Summer 2020 season. 
By Jack Harris '20, Augustana Writers Bureau