News
Faculty members keep athletes on track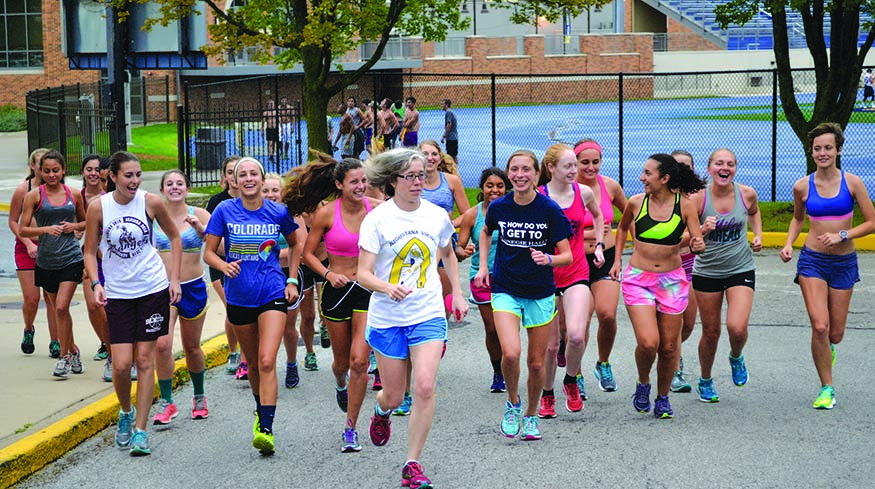 Augustana's faculty mentorship program bridges academics and athletics, creating new learning opportunities for students and also professors. Nearly 45 faculty mentors work with the varsity teams as volunteers. With at least one mentor for each team, all student-athletes receive extra encouragement and guidance to help them grow in mind, body and spirit.
The idea—implemented by Dr. John Delaney, who serves as Augustana's faculty athletic representative and chairs the accounting department—supports Augustana's mission to foster meaningful out-of-classroom experiences for students.
"It also lets the faculty see what student-athletes do on a daily basis," said Dave Thompson, head coach for women's cross country and track and field. "It provides another relationship and resource for student-athletes to turn to, in case they start to struggle, fall behind or become stressed when balancing academics and athletics."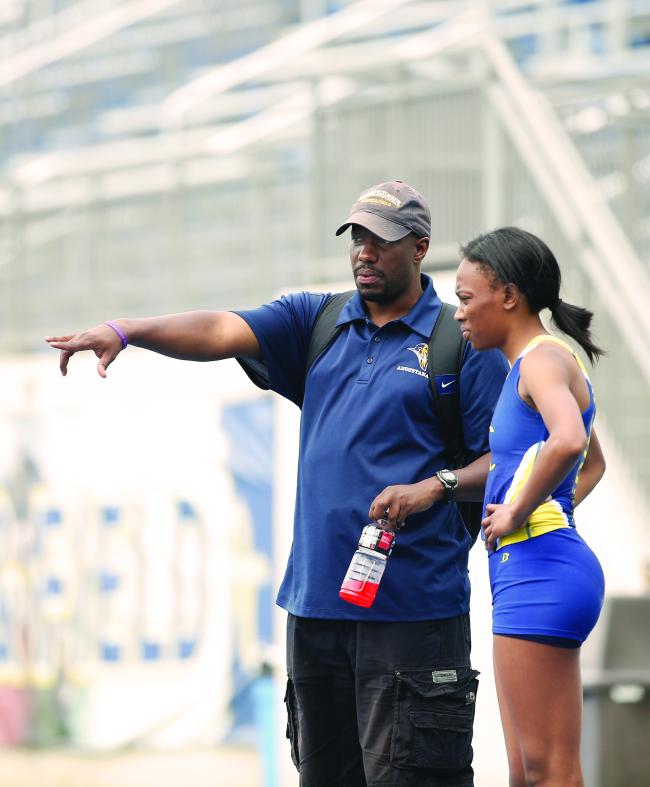 Farah Marklevits '99, a faculty mentor for women's cross country and track and field, values her extracurricular interactions with students. An alumna of the team, she says the program gives her a new perspective on running and student-athleticism as an extension of Augustana's liberal arts education.
"It'd be great to have student-athletes reflect on their sport while they're in it, to jumpstart that reflective process," Marklevits said. "They should ask themselves: 'What does running give me in the long term, as well as in the short term?'"
For Marklevits, the faculty mentor program presents student-athletes as "whole people." She's inspired when she sees athletes applying what they've learned in the classroom to real-life situations.
Cross country runner Lyliana Chavez '19 is grateful for the mentorship program's academic and athletic encouragement. "We're such a big team and there's so much diversity within our team. A mentor is just another person who's there to help us and keep track of us. They keep our academics in check."
Dr. Paul Olsen, head coach for men's cross country and track and field, attributes some of his athletes' academic success to the faculty mentor program. The cross country team's average GPA is 3.44, with track and field's average at 3.34. "I think our faculty mentors are a big part of that," he said.
Although faculty mentors most often provide academic support for the athletes, their roles are flexible. Dr. Jim Van Howe, physics professor, is a faculty mentor for men's cross country and track field, but has worked with the women's team, too. He enjoys helping students with homework, facilitating nutrition workshops and introducing student-athletes to his children.
"When I'm in a classroom, I feel like I'm always the boss, even when I don't want to be. As we make more of these connections, it's nice to see students, and for them to see me, in a different light," he said. "That's what I look forward to."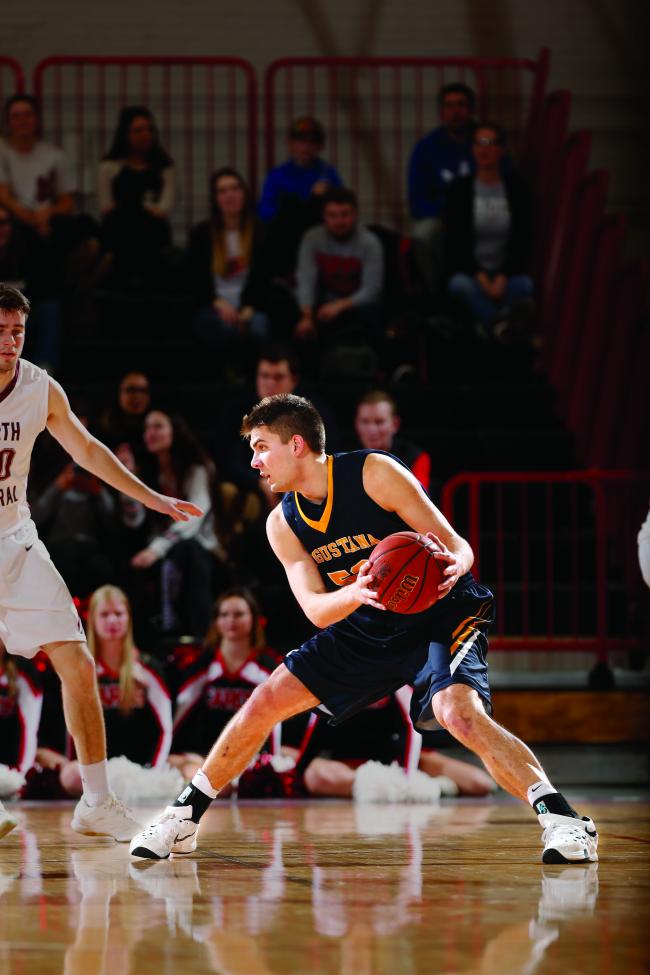 For basketball player Michael Hoekstra '17, the faculty mentor program has been special. "I've grown to have a special bond with them over my four years here. They've opened my eyes to new fields of study and have also been attentive listeners, motivators and friends."
Many student-athletes have been impressed with the enthusiasm their mentors show. According to Chavez, Marklevits writes personal emails to her runners after a standout race. When an athlete breaks a personal record or drops time from a previous race, she notices and congratulates that runner.
A good mentor is "someone who understands what a team stands for…someone who is proud to be part of the team and enjoys being there," Chavez said. "Most of all, it's someone saying, 'We realize that this part of your life is really important, too,'" Coach Olsen added. "There's room for several 'number ones' in your life."
By Rachel Reiter '18/Augustana Writers Bureau