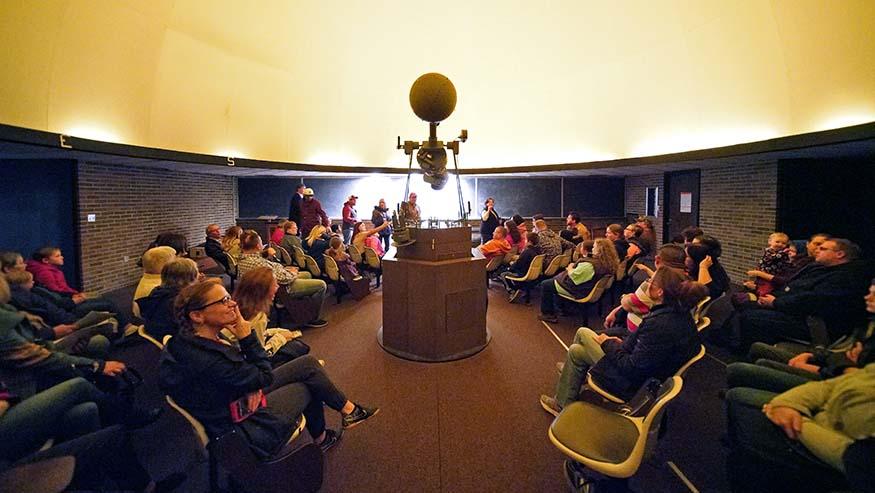 News
Families invited to STEM, Stars and Mars
Families are invited to STEM, Stars and Mars, a free show at Augustana's John Deere Planetarium at 5 p.m. Feb. 22, 2023.
A surround sound planetarium show will take the audience to the moon, Mars, and NASA space station. (The show is suggested for third grade and older.) Dr. Lee Carkner, professor of physics, will narrate the show and answer questions.
After the 30-minute show, families are invited next door to the Fryxell Geology Museum for a tour and activities.
Augustana faculty and the Augustana Physics and Engineering Society, a student group, will be on hand to talk with visitors.
The event is in conjunction with Quad City Engineering Week, and the Quad City Engineering & Science Council, which supports a number of annual events and programs each year. The council is in its 60th year representing engineering, science and technical societies area and 3,000 associated professional members. 
The planetarium uses a Digitarium Lambda, a laser projector to produce an image with 2.4K resolution and 1800:1 contrast ratio. The projector, installed in 2018, displays a digital image over the entire 30-foot dome.
Contact: