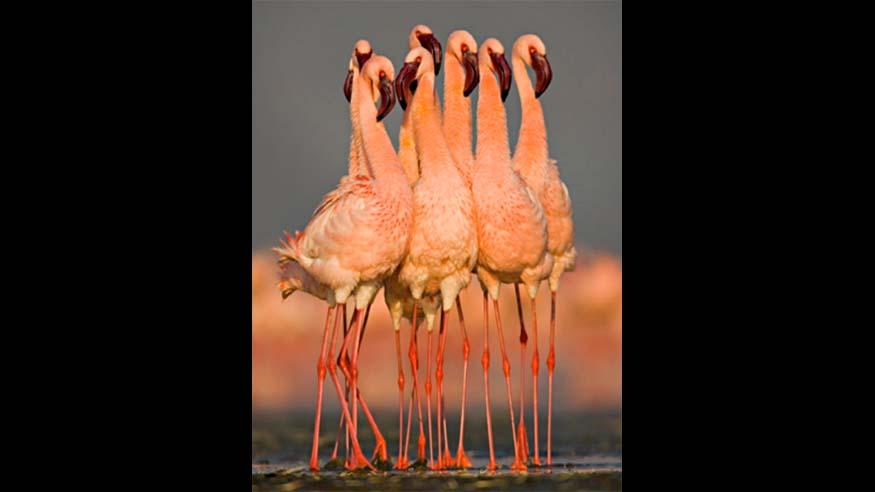 News
Film by Gustafson '81, airing April 28
Photography by Todd Gustafson '81 is the focus of "To the Ends of the Earth: East Africa," a documentary airing Sunday, April 28, on WTTW Chicago.
The film, narrated by Jane Goodall, is  visual tour through eastern Africa. 
         
It was music not photography that Gustafson pursued at Augustana. He played "The Trumpet Shall Sound" for the 99th, 100th and 101st performances of Messiah as a student. He credits his liberal arts background for his interest in music as a career and then later in life, wildlife photography.
 
While still working as a professional trumpet player, Gustafson started taking photography seriously about 20 years ago. Since then, he has visited 46 countries, primarily leading photo safaris in Africa and Costa Rica. His wife, Julie Stenstrom '82 Gustafson, whom he met at trumpet auditions at Augustana, sometimes accompanies him.
 
In 2010, Gustafson's photo "Flamingo Dance" from Kenya was chosen out of 18,000 entries as runner-up in the Bird Behavior category of the BBC Wildlife Photographer of the Year competition, regarded as the Grammys for nature photography.