News
Fryxell specimens complement art in exhibit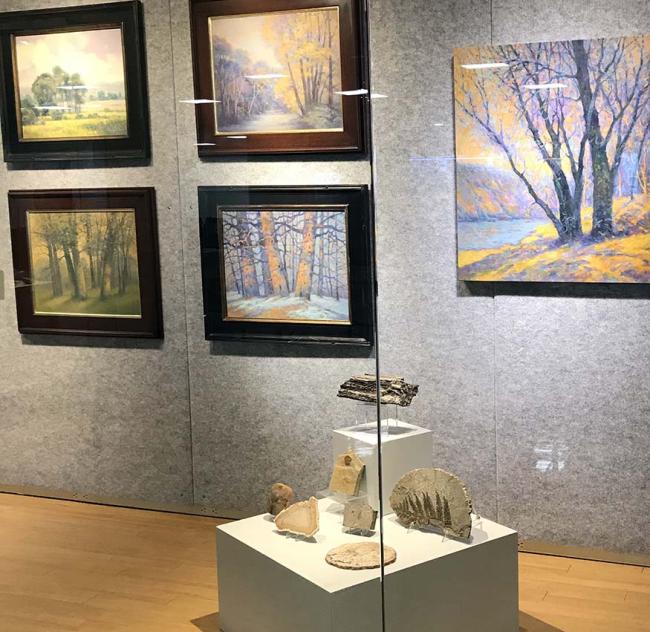 Fossils, rocks and minerals from Augustana's Fryxell Geology Museum collection are on display through Nov. 4-Jan. 4 as part of an Art at the Airport exhibit.
The gallery in the Quad City International Airport in Moline is across from the gift shop and restaurant, and adjacent to the security checkpoint. The gallery is free.
The Quad City Arts exhibit also includes Nancy Lindsay's landscape paintings and Marcia Whitmore's botanical watercolors. The exhibit pairs their work with fossils, minerals and rocks illustrating color, texture, symmetry, relief and design in nature. 
Specimens from Augustana's collections were selected to highlight the beauty of the art and science of landscape, and include fossil leaves preserved in volcanic ash, preserved textures in petrified wood,  minerals as vivid as the colors on a painter's palette, and fossilized sea animals that resemble botanical illustrations of lilies.
Geology professor and museum founder, Dr. Fritiof Fryxell, was an enthusiastic art collector and art supporter.