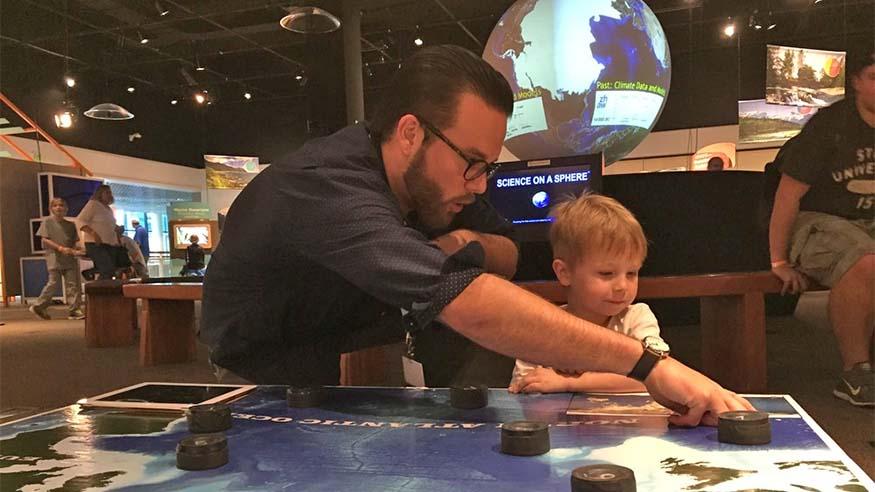 News
Hoffman '11 fights climate change with research, humor
Dr. Jeremy Hoffman '11 spends his days researching ways to address climate change and the challenges it poses.
Dr. Hoffman is a climate scientist and resilience specialist at the Science Museum of Virginia, and affiliate faculty in the Center for Environmental Sciences at Virginia Commonwealth University.
Last summer he worked with community partners to measure the ways that extreme heat, the No. 1 weather-related killer, is affecting local residents. The findings are summarized in a paper published in the January issue of the scientific journal Climate.
"Everyone knows it's hotter in a parking lot than under a tree, but no one knew it was 16 degrees hotter," Dr. Hoffman says in describing what is called the urban heat island effect.
Dr. Hoffman majored in geology and minored in Classics at Augustana. After graduation, he went on to Oregon State University for a Ph.D. in geological and earth sciences and geosciences in 2016.