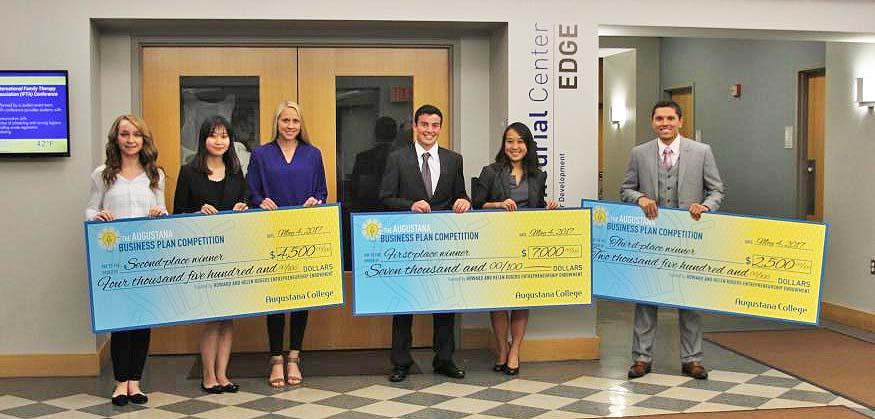 News
Inaugural business plan competition awards $14,000
Augustana's Department of Business Administration held its inaugural Rogers Business Plan Competition this spring. The Howard and Helen Rogers Entrepreneurial Endowment provided the funds for prizes of $7,000, $4,500 and $2,500 for the first-, second- and third-place teams, respectively.
Those taking home the prizes were:
First place – Connor Woolf '17 and Janice Wu '18 for JobPlug, a new type of job-hunting website that simplifies the process
Second place – Dana Goggin '17, Katie Le '18 and Trisha Piekarczyk '17 for PEAK, a smartphone app to help roommates split bills, buy household supplies and divide chores
Third place – Camilo Duarte '17 for 2Improv, an improv comedy club
Each team had 10 minutes to present its business idea to a panel of business professionals, followed by a 10-minute question-and-answer session.