News
Interfaith leader Eboo Patel to give graduation address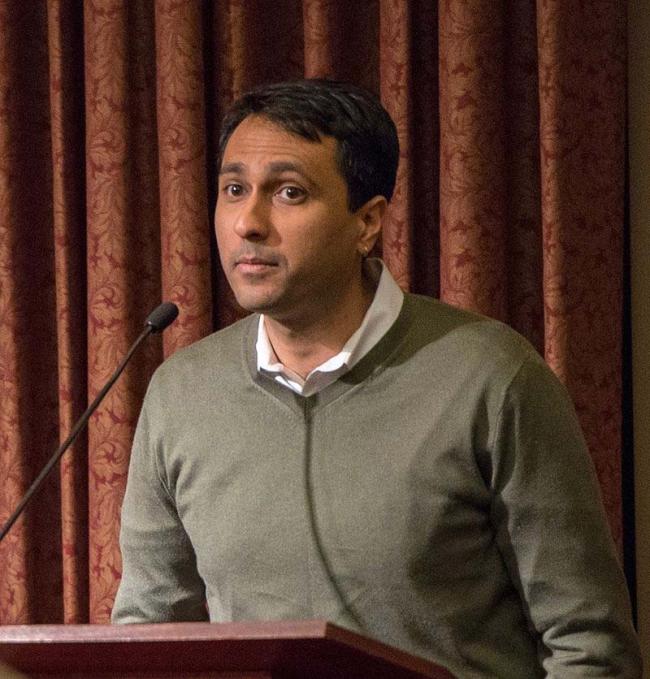 Dr. Eboo Patel will deliver the commencement address at Augustana College's 159th Commencement Convocation on Sunday, May 19.
The ceremony will begin at 2 p.m. in the TaxSlayer Center, 1201 River Drive, Moline, Ill. The public is welcome and encouraged to attend.
As the founder and president of Interfaith Youth Core, a Chicago-based organization with a mission to build the global interfaith movement, Dr. Patel believes religion is a bridge of cooperation rather than a barrier or division.
Dr. Patel previously visited Augustana in 2011 and discussed how communities of faith learn to work with people from different religious and philosophical backgrounds to serve the common good.
He grew up in Glen Ellyn, Ill., and  attended the University of Illinois at Urbana-Champaign.  He received a doctorate in sociology of religion from Oxford University, where he studied on a Rhodes Scholarship.
Dr. Patel is the author of "Acts of Faith, Sacred Ground, Interfaith Leadership: A Primer" and "Out of Many Faiths: Religious Diversity and the American Promise."
He regularly contributes to The Washington Post, USA Today and CNN.
Dr. Patel served on President Obama's inaugural Advisory Council for the White House Office of Faith-based and Neighborhood Partnerships, and he was named one of America's Best Leaders of 2009 by US News & World Report.