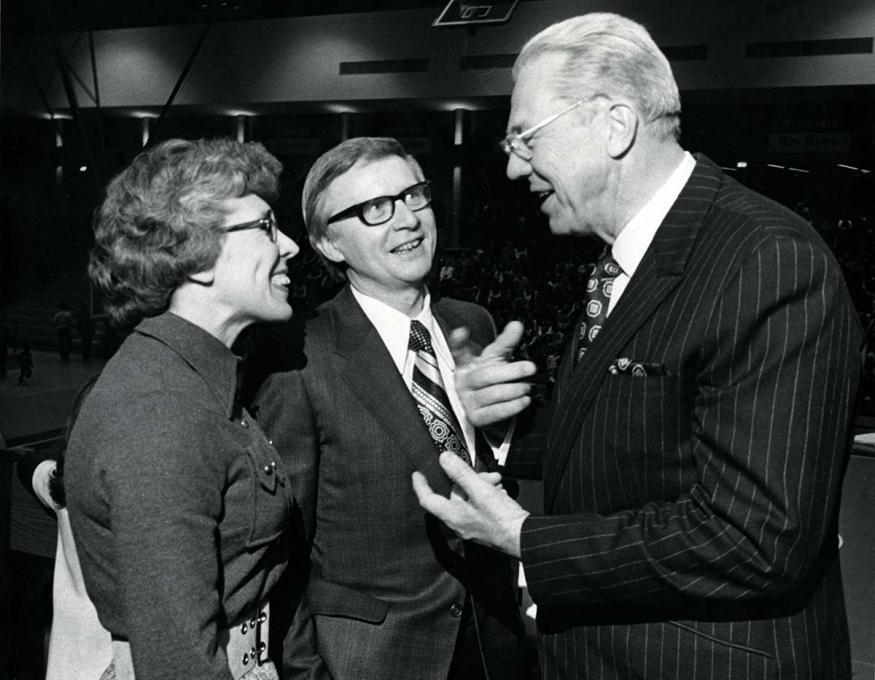 News
Kindschuh left legacy of projects at Augustana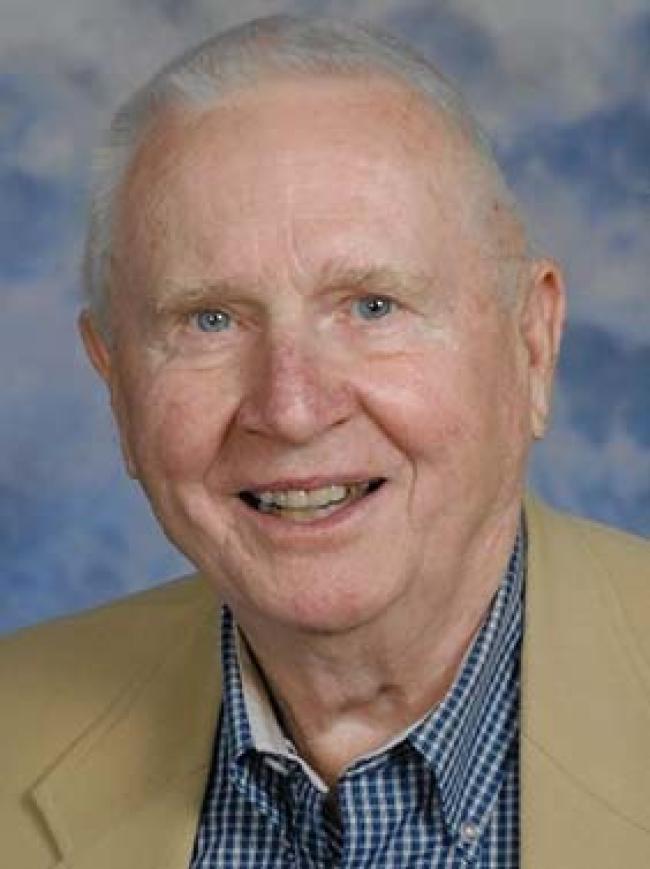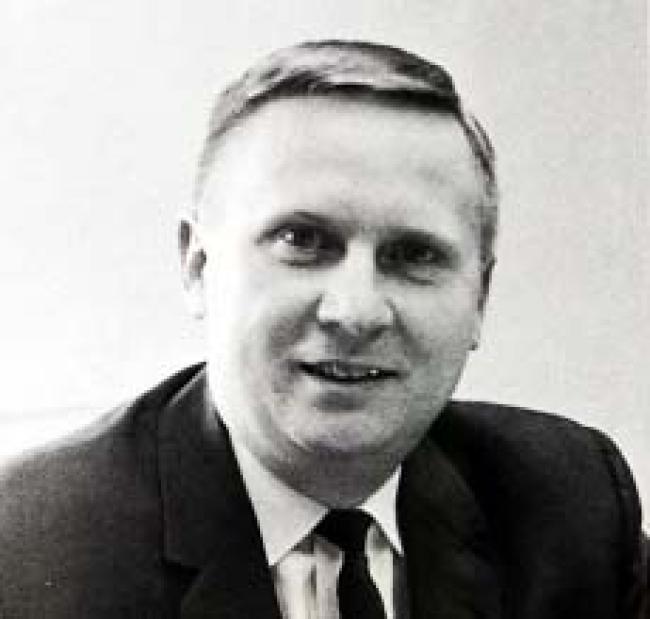 John Kindschuh of Rock Island, 92, who served Augustana for 36 years and was among the last senior college administrators to have been ordained in the Augustana Lutheran Synod, died Feb. 15.
Funeral services will be held at 10 a.m. Feb. 27 at First Lutheran Church, 1230 5th Ave., Moline. (Obituary)
Kindschuh worked closely on such major campus projects as the Carver PE Center, the Tredway Library, the PepsiCo Center, Hanson Hall of Science and the Olin Center. He retired in 1999.
In 1963 Kindschuh left a pastorate in Burlington, Iowa, to become an assistant to  Augustana President C.W. Sorensen for church relations, while also supporting admissions and fundraising. Having secured a $1.5 million gift from Roy J. Carver that would fund the completion of the Carver Center, Kindschuh was promoted to vice president for administration.
According to Augustana College President Steve Bahls, that remarkable legacy is very evident on the campus today.
"So much of Augustana's current success is based on the solid foundation and visionary leadership provided by John Kindschuh during his remarkable career here," he said. "He established and cultivated relationships largely through his appreciation for and devotion to the mission of the college, and the impact it has both on the lives of our students and the communities they go on to serve and to lead."
The late Charles Lindberg, a former trustee of the college, once noted, "John took no credit for anything but he is the unsung hero of so many successful projects. His dedication symbolizes what Augustana is all about."
A native of Uehling, Neb., Kindschuh attended Luther Junior College in Wahoo, Neb., before completing his bachelor's degree at Gustavus Adolphus College. He then enrolled at the Augustana Seminary in 1948. 
On his retirement in 1999, he had this to say: "The work I've done is not as important as what teachers and students do here, but I'm grateful to have been a part of the fabric of life at Augustana. When I go home at night, walk across the overpass and look up to Old Main, I always feel like I've done something worthwhile for the world that day."
John Kindschuh is survived by his wife, Dolores "Lolly" Hall '69 and their children Jack '75, Peter '76 and Kathy '83.