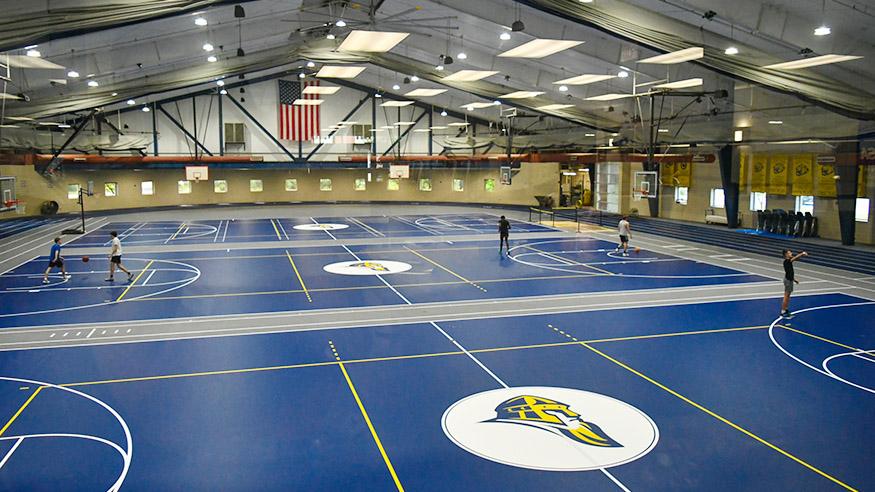 News
Let the games begin — upgraded athletics facilities ready to go
Summer upgrades to athletic facilities already are complete — and it's only early July. The playing surface at Thorson-Lucken Field, home to the men's and women's soccer and lacrosse teams, has been replaced with synthetic turf by Astroturf with the Viking head logo predominately in the center.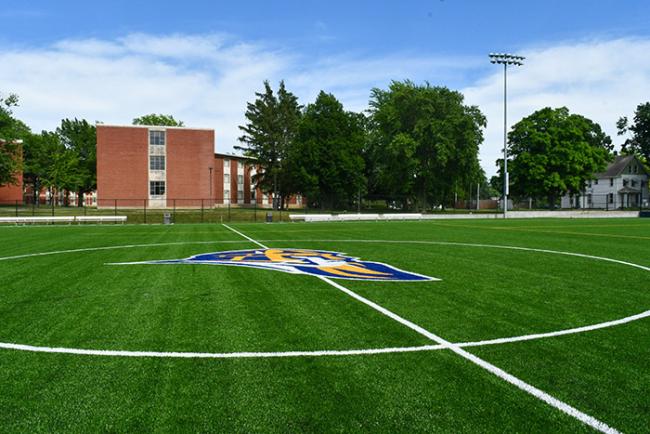 "This is a tremendous upgrade to an already premier facility," said Scott Mejia, head women's soccer coach. "I'm pleased our leadership team selected a surface that is among the best in the industry. We made a deliberate choice and investment in a facility that directly reflects the quality of our soccer and lacrosse programs."
Just north of Thorson-Lucken stands the PepsiCo Recreation Center used by students, staff and faculty. A $1 million gift from the PepsiCo Foundation helped Augustana construct this building, which features 44,000 square feet of gymnasium floor encircled by a six-lane, 200-meter track, as well as a sand pit for various jump events and a pole vault box.
Updates included new flooring for the courts and a new indoor track. The PepsiCo floor is lined for the following:
• 3 basketball courts
• 4 volleyball courts
• 3 badminton courts
• 2 pickleball courts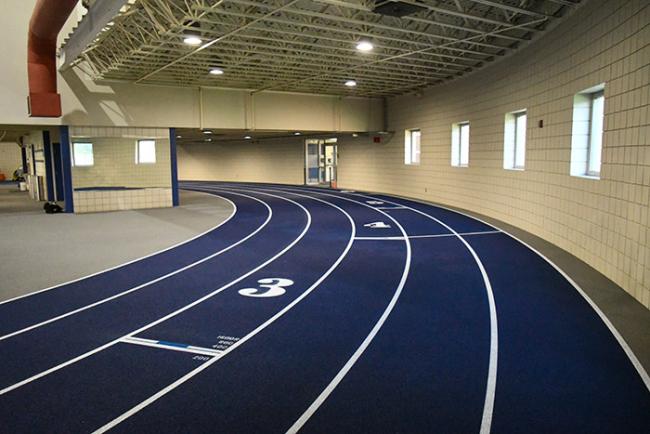 The new basketball courts have already been put to use for the Augustana men's summer basketball camps.
"I was able to see the PepsiCo Recreation Center renovation up close, running the Jr. Vikings basketball camp," said Tom Jessee  '91, head men's basketball coach.
"The general student body is going to love the renovations to the track and playing court surfaces, and they are an absolute game changer for the men's and women's track programs," Jessee said.
An additional transformation is happening across campus in the Carver Center. The Carver pool is currently being repurposed, and the 6,700-square-foot multi-purpose space will be used by the men's and women's wrestling programs, along with other varsity teams.