News
Lindberg Center continues to take shape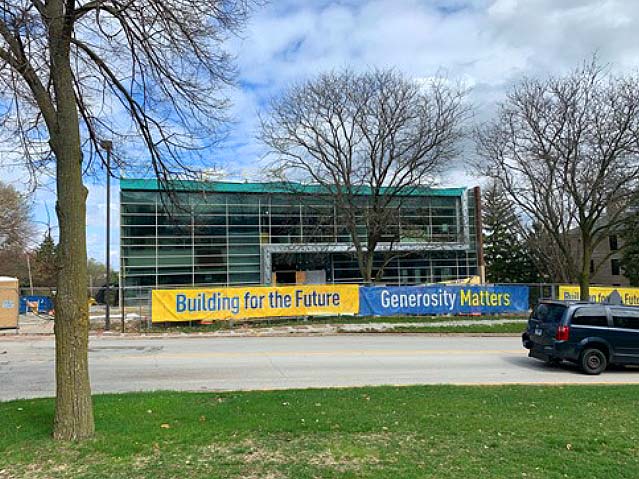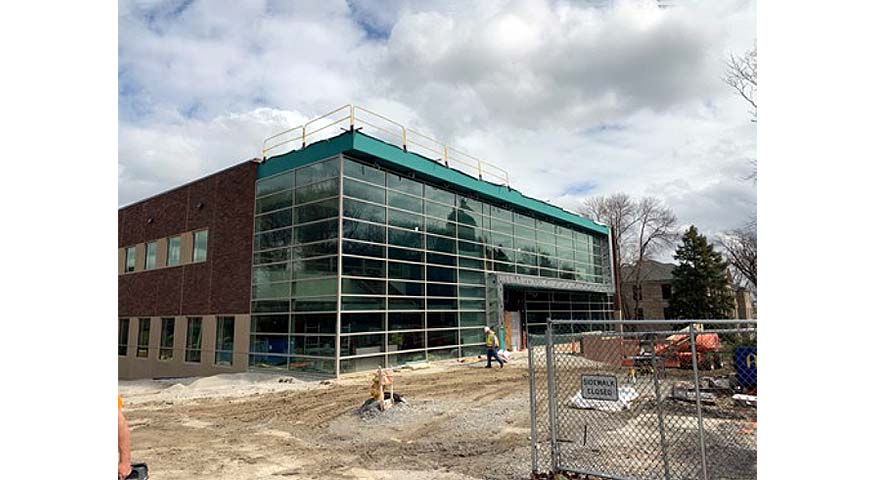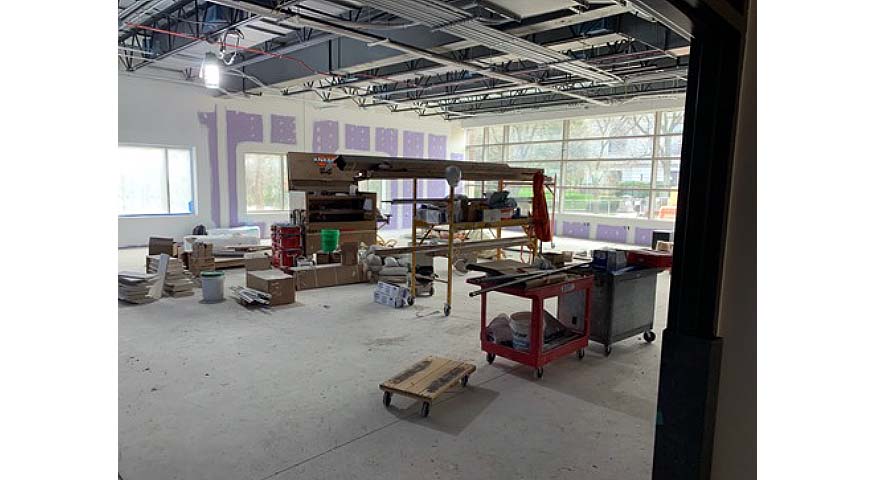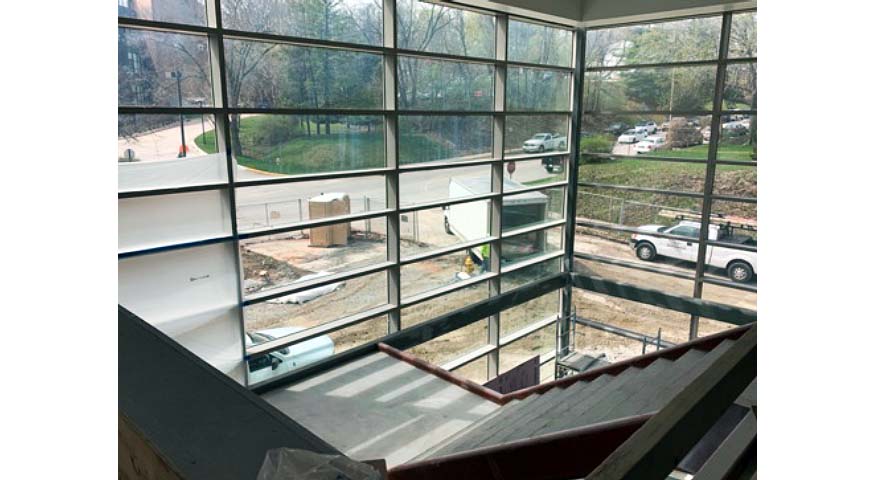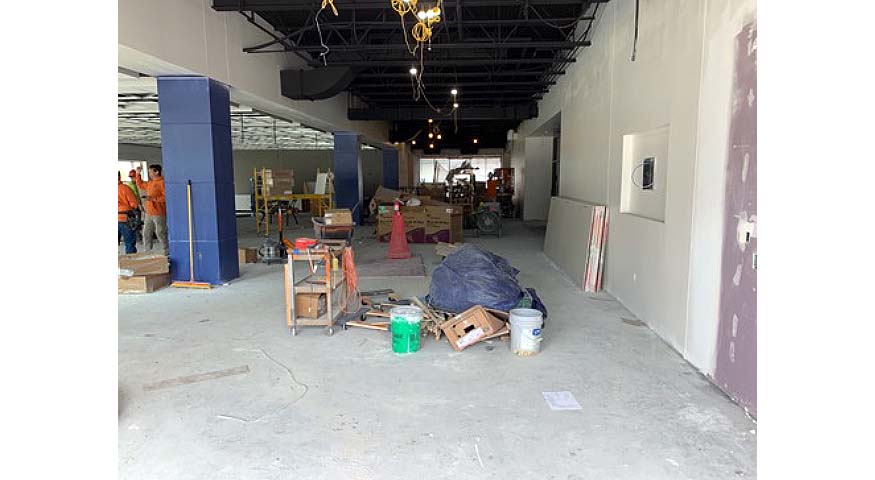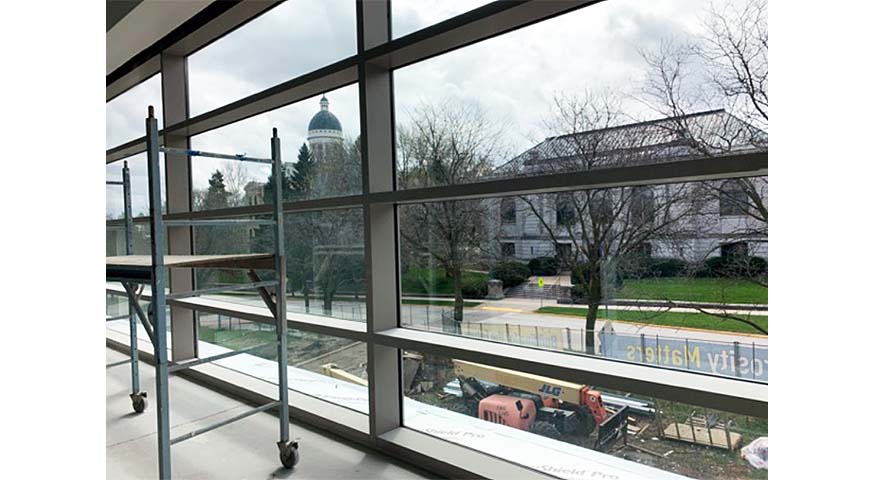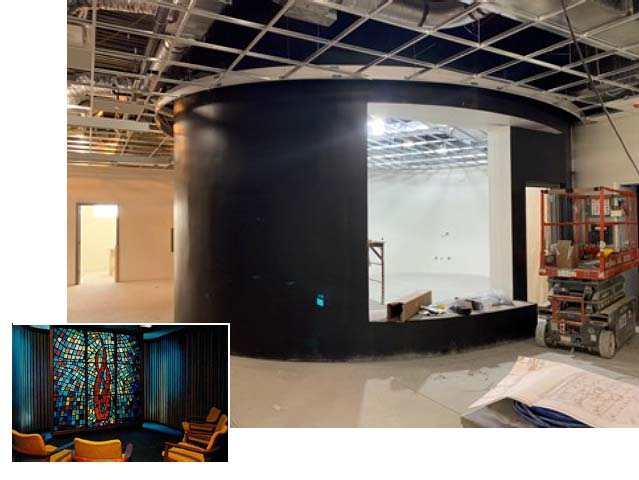 Construction of the Peter J. Lindberg, M.D., Center for Health and Human Performance, is on schedule to be finished in 2021. Here is a look at recent progress.
The $18 million Lindberg Center will be used to prepare graduates for health-related careers requiring a major in kinesiology or public health. 
It also will house a complementary aquatic center and natatorium, replacing the pool in the adjacent Carver P.E. Center, and bringing with it new teams in men's and women's water polo.
First and second floors
The rest of the month will see the completion of painting, ceilings, casework and doors. The wood walls and ceilings are expected to be delivered by the end of April and be installed.
Wall tile for the restrooms is due to arrive by the end of the month and be installed. Flooring will be done when the restrooms are complete.
First and second floors will be ready for furniture to be delivered the first week of June.
Lower level
Painting is being finished. Lockers are scheduled to be installed by the end of the month, and then flooring.
Natatorium
This week, the pool bulkhead, pool gutter, and SwimEx unit are being delivered. The bulkhead and SwimEx unit will be set into place. The gutter will be installed once the walls are complete. Placing the gutter will take a couple of weeks, then work will start on the pool deck on all sides.
Site planners project that the pool will be ready for a state inspection in late August.
Site
Sidewalks are being constructed on the south side of the building. The job trailer has been hauled away, and next week the east side will be graded so the driveway turn-around can be constructed.
No schedule will be set for completing the sidewalk on the west side of the site until the city lays out plans for reconstructing 35th Street.
 
Contact: