News
Lundblad' 66 to lead Ascension Day observance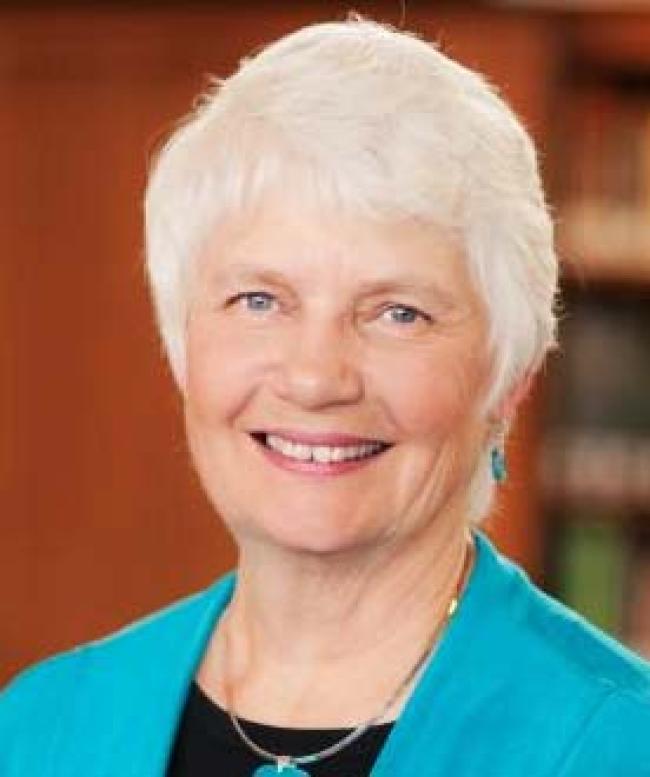 Campus is invited to celebrate Ascension Day with worship and a sermon by the Rev. Barbara K. Lundblad, M.Div., D.D.
This will be followed by lunch and conversation with Rev. Lundblad.
Observed each year 40 days after Easter, Ascension of Our Lord is one of the principal festivals of the Christian liturgical year for which Ascension Chapel at Augustana College gets its name. 
About Rev. Lundblad
Barbara Kay Lundblad '66 is the Joe R. Engle Professor Emerita of Preaching at Union Theological Seminary in New York City.
She received a B.A. in English from Augustana College, an M.Div. from Yale Divinity School, and a D.D. from Lutheran School of Theology at Chicago.
An ordained minister of the Evangelical Lutheran Church in America, she served 16 years as a parish pastor in New York City, as well as campus pastor at Lehman College and New York University.
She has taught preaching at Yale Divinity School, Princeton Theological Seminary, Hebrew Union College, and in the D.Min. program of the Association of Chicago Theological Schools. In 2007, she served as president of the Academy of Homiletics.
Her teaching interests include preaching in partnership with the congregation, preaching and social transformation, new forms of preaching, and preaching as an integral part of worship. 
Rev. Lundblad is the author of "Transforming the Stone: Preaching through Resistance to Change" and "Marking Time: Preaching Biblical Stories in Present Tense." She has contributed to Lectionary Homiletics, Currents in Theology and Mission, Word & World, The Journal of Preaching and The Living Pulpit.