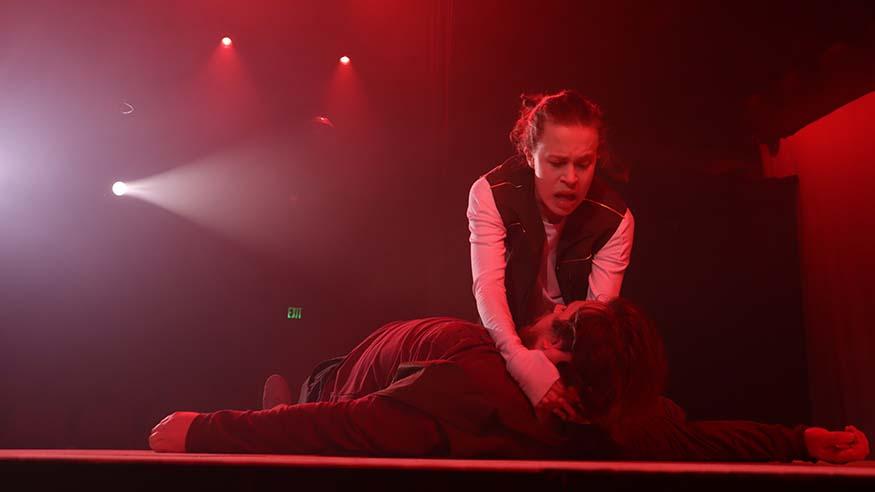 News
'Macbeth' takes the stage Nov. 11-14
Augustana College will present one of Shakespeare's most powerful and enduring works, "Macbeth," Nov. 11-14.
Performances are at 7:30 p.m. Thursday, Friday and Saturday, and at 1:30 p.m. Sunday at the Brunner Theatre Center. The performance runs two hours, including a 15-minute intermission.
After Macbeth receives a prophecy that one day he will become king of Scotland, his subsequent ambition — and his wife's goading — leads to murder, guilt and madness.
The play is directed by Dr. Jennifer Popple, associate professor of theatre arts. She has decided to approach the relationship of Macbeth and Lady Macbeth with the insight from one crucial line:  "Lady Macbeth indicates that they've had a child (but) we never see a child. So everyone assumes that the child has died. For me, that is the answer to everything about Lady Macbeth… Now, what does she have? She has her husband."
The cast includes Keenan Ellis as Macbeth; Noel Jean Huntley as Lady Macbeth; Amy Nicholson as Ross; Titus Jilderda as Mourner and as Malcolm; Roger Pavey Jr. as Banquo and Macduff; Eli Bates, Lauren Clarke and Anya Giordano as witches and as murderers.
Tickets are $15, or $12 for senior citizens; $10 for faculty and staff, non-Augustana students and children; free to Augustana students.