News
Migrant farmer turned astronaut to speak Nov. 5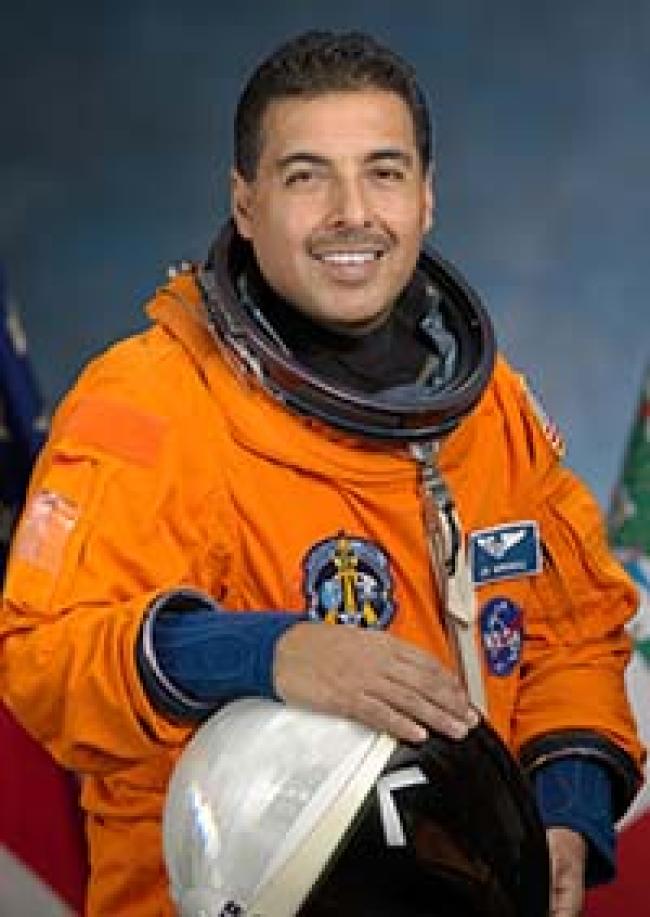 Jose Hernandez, a former migrant worker turned engineer and NASA astronaut, traveled more than 5.7 million miles in under two weeks on the Space Shuttle Mission STS-128. Now, he's traveling to Augustana Nov. 5 with the hope of promoting STEM and inspiring the next generation of explorers.
He will present the annual Lawrence H. Roys Lecture at 7 p.m. in the auditorium of the Olin Center for Educational Technology.  The lecture is free and open to the public.
"Augustana is so pleased Mr. Hernandez will share his inspiring story with the community," said Dr. Lee Carkner, physics professor and director of the John Deere Planetarium.
"This year marks not only the 50th anniversary of the Apollo moon landing, but also the 50th anniversary of Augustana's John Deere Planetarium. Welcoming Mr. Hernandez to hear him talk about the incredible engineering feats on his space shuttle mission is very timely and exciting."
Hernandez will tell his story of growing up as a migrant farm worker and the challenges he overcame to become part of the 19th class of NASA astronauts. 
Hernandez oversaw the transfer of more than 18,000 pounds of equipment between the shuttle and International Space Station, and helped with robotics operations.
Earlier in his career, he co-developed the first full-field digital mammography imaging system at the Livermore National Laboratory.
He is the author of "Reaching for the Stars" and the bilingual children's book "The Boy Who Touched the Stars, El Niño Que Alcanzó las Estrellas". 

About the Roys Lecture
This opportunity is made possible by the Lawrence H. Roys Endowment. This endowment at Augustana College honors the memory of Lawrence Roys as an engineer, businessman and nationally acclaimed natural scientist. Throughout his lifetime, Roys frequently presented lectures at Augustana on his studies of Mayan architecture in Central America. The Roys Endowment funds lectures by visiting scholars in the field of natural science.