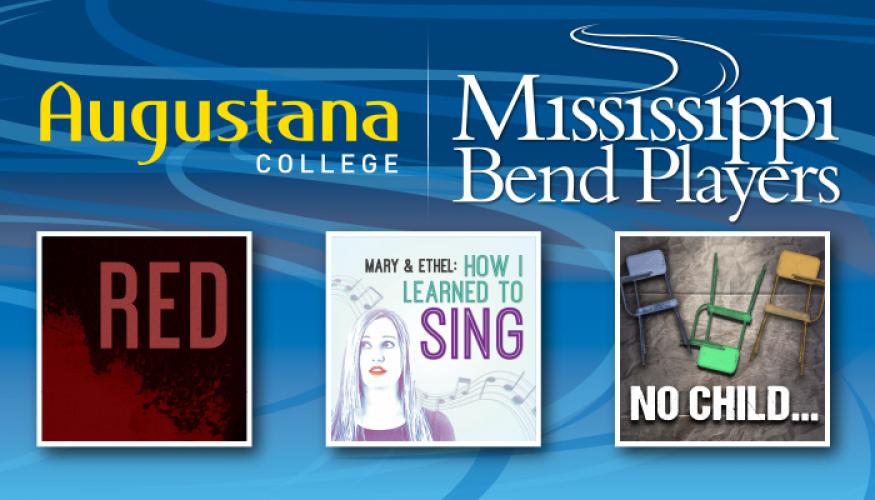 News
Mississippi Bend Players summer theatre season on sale
The Mississippi Bend Players returns to live performance in the Brunner Theatre Center on the Augustana College campus this summer.
Audiences to the three shows now on sale will experience the world of an artist wrestling with his crowning achievement, and of a teacher using theatre to connect with students. And there will be big pipes when the Playes pay homage to Mary Martin and Ethel Merman!
June 17-20: Red
Tony Award Winner for Best Play, "Red" tells the story of American artist Mark Rothko, who has just landed the biggest commission in the history of modern art, a series of murals. For two years, he works feverishly but faces the possibility that his crowning achievement could become his undoing. By John Logan.
June 24-27: Mary and Ethel: How I Learned to Sing
Augustana's Shelley Cooper, assistant professor of theatre, will sing favorite tunes from two of the great muses of the Golden Age of musicals as she entertains with stories about the lives of Mary Martin and Ethel Merman, their material, and how they influenced her career as a performer.
July 8-11: No Child...
The one-person play "No Child..." tells the story of a teacher in New York City, based on the experiences of playwright Nilaja Sun. The actor plays 16 characters in rapid succession, including students, teachers and administrators, and even the school's 80-year-old janitor.
Tickets are $20; or $15 for students; $17 for faculty and staff and seniors. Performances begin at 7:30 p.m. Thursdays-Saturdays, and at 2 p.m. Sundays.
For more information, email or call the Ticket Office, 309-794-7306.