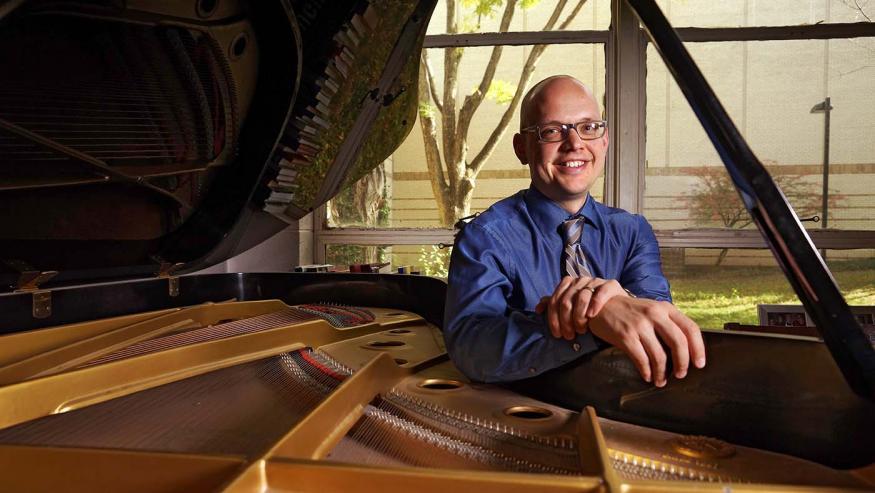 News
New opera to give voice to cancer survivors
Dr. Jacob Bancks, Augustana associate professor of music, is writing a new opera for the Quad City Symphony Orchestra that will be performed in May 2020.
It is the first time in its 104-season history that the orchestra has commissioned a new opera. The QCSO is partnering with Living Proof Exhibit, a nonprofit that provides therapeutic benefit of the arts to people impacted by cancer.
The opera, titled "Karkinos," will tell the story of an empress (representing a cancer patient) who's forced into battle with the unseen monster Karkinos (cancer) on the night before her coronation. The monster will be symbolized by a 24-voice offstage choir, including some cancer survivors, with a chamber orchestra of 15 players.