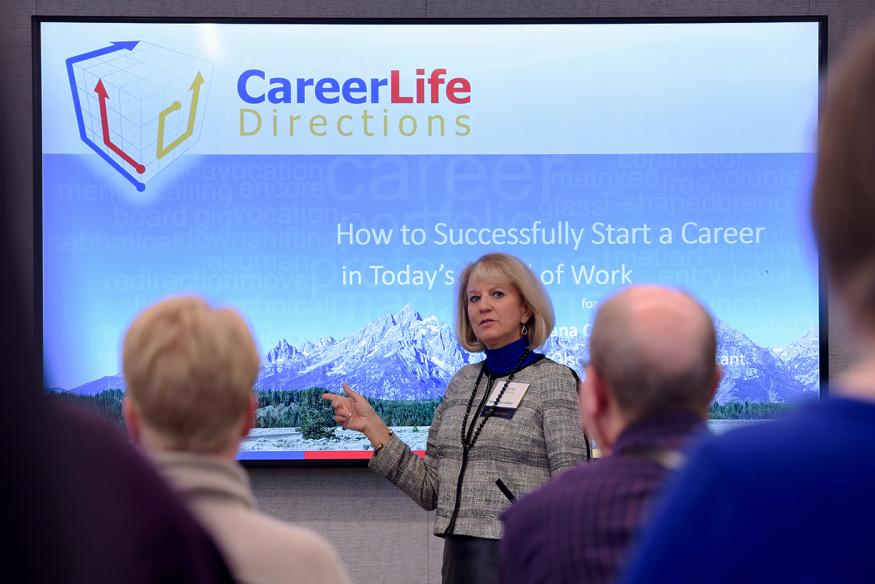 News
Olson '79 on launching a successful career
Whether you're swinging a bat, racket, paddle or club, it's the "sweet spot" you want to get the best hit. It's the same with starting a career, said Shelby Olson '79, career management consultant and executive/career coach. The intersection of personal interests and abilities and what the job market is offering—that's the sweet spot for anyone searching for a first job or any job in their work life. And, it often takes a few swings to find it.
In a recent session geared for Augustana parents, Olson talked about what new graduates can do to set themselves up for a successful job search, and advised parents on how they can help.
She emphasized how a liberal arts education will help graduates stand out in the hiring process. The soft skills—interpersonal skills, collaboration, resilience, diversity and inclusion, curiosity—that are part of the Augustana experience are what today's employers want. Graduates should highlight these soft skills, in addition to the knowledge they've learned in classes, internships and research, when they interview.
Having a personal brand or personal mission statement is vital for new grads—and it needs to be memorized. Think of it as a 30-second commercial that showcases their A game: who they are, their strengths, their accomplishments, and perhaps most important, what they can bring to that specific job. Again, that sweet spot.
How can parents help? Before their student graduates, Olson advises parents to ask them about favorite classes, what excites them, possible alumni mentors, their visits to CORE, etc. And when they're ready to graduate, who better than their parents to hear their 30-second personal brand commercial before an actual interview.
Download Shelby Olson's PowerPoint presentation for a sample 30-second personal brand commercial and more suggestions for students and parents.