News
Orchestras concert to feature concerto winners
The Augustana College Chamber Orchestra and the Symphony Orchestra will perform at 7:30 p.m. May 6 in Centennial Hall, along with three soloists from the annual Concerto Competition.
Selections will include compositions by Alberto Nepomuceno, Bartok, Ravel, Williams, Mark Watters and Arturo Marquez.
"We are very pleased to present the winners of the Concerto Competition, talented Augustana College young musicians who have prepared over a year for this moment," said Conductor Fernanda Lastra. "You will notice the pieces they will perform are technically and musically challenging, but these soloists have been highly professional and well prepared at every rehearsal. We are proud to share the stage with them and look forward to seeing what their future holds."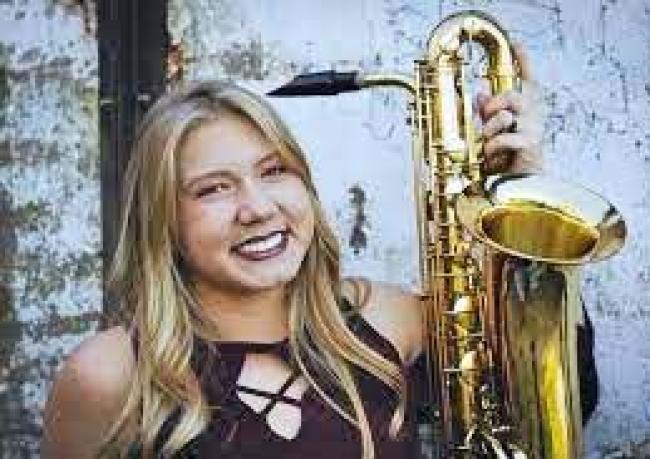 Winner Bree Turner plays the baritone saxophone. She is a junior from Moline, Ill., triple majoring in biology, psychology and public health. She is also described as a "committed non-major" within the music department, who also participates in a saxophone quartet ensemble. After graduation in 2023, she hopes to gain a master's in physician assistant studies.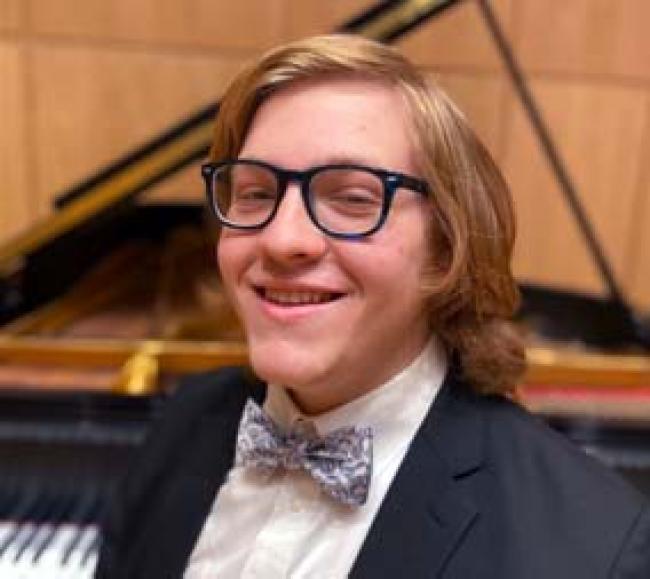 Winner John Flannery is a pianist. He is a sophomore from Washington, Iowa, with a double major in piano performance and music composition. Flannery participated in a many competitions throughout high school, and most notably, was the winner of the Marilyn Minford McCoid Young Artist Competition and was given the opportunity to perform the first movement of Ravel's Piano Concerto in G with the Southeast Iowa Symphony Orchestra. (See Augie pianist plays his way through the semester)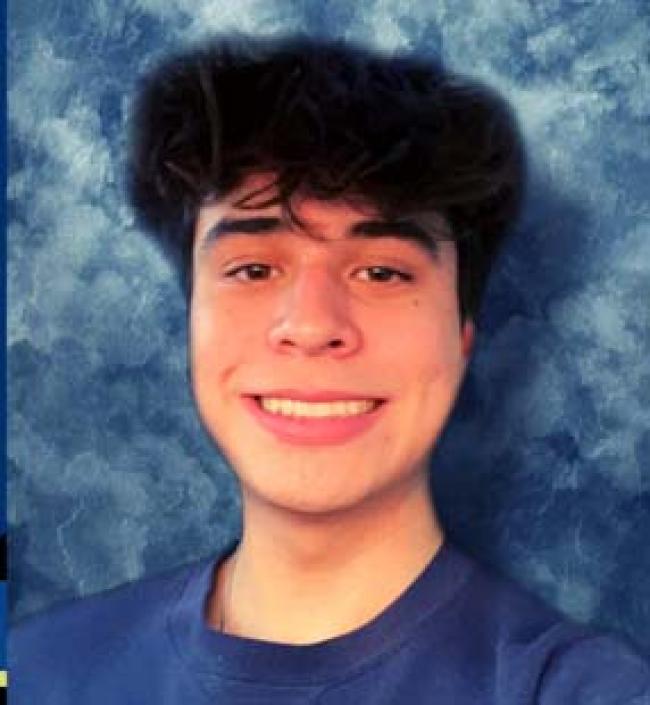 Honorable mention: John White is a sophomore from St. Charles, Ill., majoring in entertainment and media. He has played the viola since age 8 and participates in symphony and chamber orchestras. Before arriving at Augustana, he had studied under the Suzuki program at Wheaton College. White has played in numerous orchestras is working under the guidance of Dr. Deborah Dakin.
Program
Augustana Chamber Orchestra
Serenata para cordas (Serenade for strings); Alberto Nepomuceno (1864- 1920)
Romanian Folk Dances (orchestra), Sz.68; Béla Bartók (1881-1945)
Augustana Symphony Orchestra
Piano Concerto in G major, mov. II and III; Maurice Ravel (1875-1937).
John Flannery, piano
Intermission (10 min.)
Augustana Chamber Orchestra and Augustana Symphony Orchestra
Suite for Viola and Small Orchestra, Group 1 (Prelude, Carol, Christmas Dance); Ralph Vaughan Williams (1872-1958)
John White, viola
Augustana Symphony Orchestra
Rhapsody for Baritone Saxophone and Orchestra; Mark Watters (1955)
Bree Turner, baritone saxophone
Conga del Fuego Nuevo (New Fire Conga); Arturo Marquez (1950)
Augustana Chamber Orchestra
Violin I
Jessica Cotturone*
Claudia Dlugosz**
Norika Maeda

Violin II
Brian Thomas *
Emilio Rodriguez**

Viola
Miranda Preuss *
Linnea Johansen **
John White

Cello
Madeline Kusar

Bass
Savonia Mahr-Threw

Guests 

Adele Shirkey, flute and piccolo
Lillian Hart, flute
Madelyn McGraw, oboe
Lauren DiCiaula, clarinet
Santiago Miranda, clarinet
Shawn Seguin, bassoon
Nathaniel Wilson, horn
Julia Gromm, horn
Augustana Symphony Orchestra
Violin I
Jessica Cotturone*
Kelli McNeice**
Ryan Freas
Claudia Dlugosz
Norika Maeda
Madeline Herwig
Brian Thomas
Jordan Letho
Hyun Ryu ~

 

Violin II
Emilio Rodriguez*
Set Morales Espinosa**
Liam Haynes
Gabrielle Goritz
Lianna Ubungen
Megan Johnson
Sarah Anderson ~

Viola 
John White*
Miranda Preuss*
Linnea Johansen**
Kevin Perez**
Aminia Mashimango
Grace Gayhart
Abigail Campisi
Annelisa Burns**
Rachel Heikkinen
Bryson Robinson Levant

Cello 
Madeline Kusar*
Hailey Schmacht**
Emma Harper
Annika Murrah
Siiri Strebel
Amanda Gravelle
Ella Winn
Joseph Burk
Bryan Villegas
Kevin Notter
Olivia Banah?

Bass 
Terrin Boehmer*
Jack Hughes **
Savonia Mahr-Threw

Flute 
Adele Shirkey*
Lillian Hart
Chloe Quinn (piccolo)

Oboe 
Gwendolyn Flannery* (Ob., E.H.)
Madelyn McGraw (Ob., E.H.)

Clarinet 
Lauren DiCiaula*
Santiago Miranda*
Christina López (Eb Clarinet)

Bassoon
Emma Chandler*
Shawn Seguin~

Horn 
Nathaniel Wilson*
Julia Gromm
Evan Brown ~
Russell Lenth~

 

Trumpet 
Joseph Addison*
Madison Parks ~

 

Trombone 
Diego Gutierrez*
Andy Frieden
TBA ~

Tuba 
Colin Hogan 

Harp 
Joyce Matanguihan
Lainey Terfruchte

Timpani 
Oscar Peterson-Veatch*
Nick Curatolo
George Behnke

Percussion 
George Behnke
Nick Curatolo
Kaylyn Dix
Oscar Peterson-Veatch
Abby McKay
* Principal
**Assistant Principal
~ Guest
Contact: