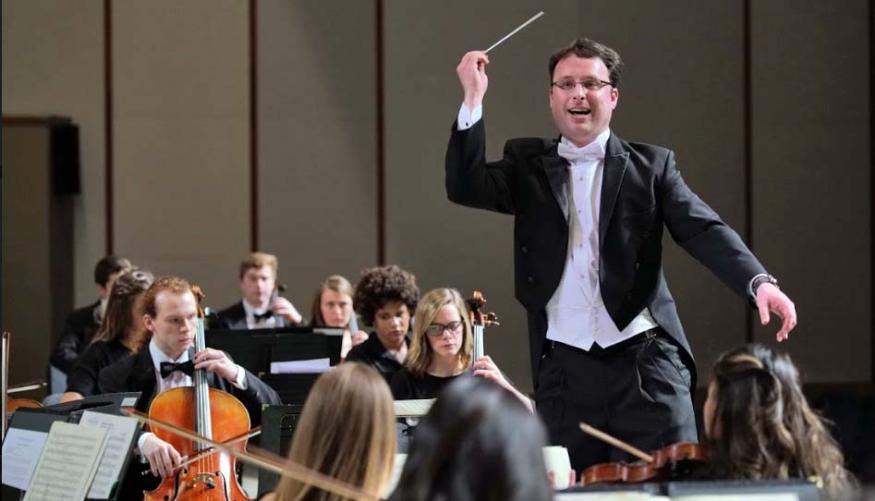 News
Passionate Augie orchestra conductor is going places
 If you see Daniel Chetel strolling the Augustana College campus, you'd be forgiven for thinking he's a student.
The boyish 34-year-old — who's in his third year as assistant professor of music and director of orchestral activities — embodies the artistic drive and passion of many of his students. And as conductor of the 75-member Augustana Symphony Orchestra, Chetel literally is going places.
For just the second year in its long history, the ensemble is on tour this weekend — taking its "Made in America" program to Hampshire, Ill., and Verona, Wis., on Friday; Waukesha, Wis., on Saturday, and Aurora, Ill., on Sunday, the latter two which are free concerts featuring local high school orchestras.