News
Peter Xiao's "INuNdATIONS" May 7-June 18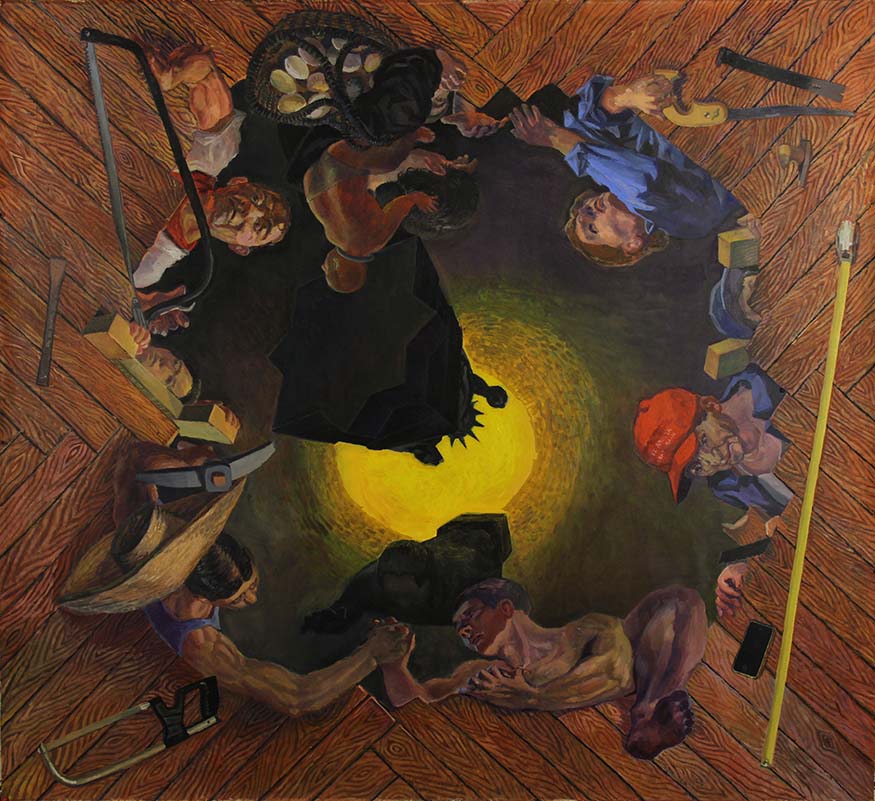 Peter Xiao, professor of art, will show a body of recent paintings and mixed media work called "INuNdATIONS"  May 7-June 18 at Quad City Arts, 1715 2nd Ave., Rock Island.
A reception for the artist will be held from 7-9 p.m. May 21.
Xiao's work was completed in the last two years through the pandemic, and it comments on global and national realities through art historical parody, satire and direct observation. He paints on unstretched canvas and other surfaces, goes beyond the rectangular confinement and plays with the gallery and floor space.
His co-exhibitor is Loan Marcu from Romania, whose theme is immigration.
Contact: